Embracing Work Travel: The Importance of the Right Tech Tools for SMB Employees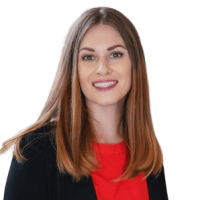 Remote working was relatively unheard of before the Covid-19 pandemic swept the world. Suddenly, governments announced country-wide lockdowns, and travel or meeting in groups was heavily restricted. Many company employees started working from home to keep the world of work spinning, and online meetings and remote collaboration became the norm. Around 17% of Americans worked from home five or more days per week prior to the pandemic, jumping to 44% as the virus took hold. Company bosses learned early on that remote working is significantly easier when combined with suitable tech tools.
Digital nomads are another type of remote worker, swapping the office for any location they please. These remote workers travel the world with just a backpack or suitcase and a laptop and work from anywhere with a stable WiFi connection. Some digital nomads are employees working for companies that have embraced the remote working trends. Others are freelancers or business owners that do not wish to be chained to a single location.
A third kind of remote worker is employees traveling for business purposes. So-called business travel could be to participate in exhibitions, conduct factory audits, or have meetings with customers, lasting a few days or weeks at a time. Business travel took a knock during the Covid-19 pandemic as restrictions and closed venues made in-person events and meetings virtually impossible. However, business travel is on the rise as we move into a new normal, with related spending in the United States and Europe expected to exceed two-thirds of the 2019 amount by the end of 2023. 
What are the best laptops for work travel?
Work travel laptops such as Acer's TravelMate Series must be flexible enough to withstand travel conditions and allow users to collaborate with colleagues while abroad. They should be designed for hybrid workstyles, providing maximum support for life in the office or on the road. Here are some features that make a computer perfect for working travel.
1) High-quality sound
Work travel employees just never know when they can enjoy peace and quiet. Packed trade show venues often have poor sound quality, while coffee shops or public meeting rooms can be noisy and unsuitable for discussing sensitive information. Acer's AI-powered purified voice feature ensures microphone clarity during meetings and calls, allowing employees to hear clearly while on the go. This optimized video conference feature suppresses background noise to ensure employees will not miss a sound during meetings.
2) Privacy features 
Device security comes in many forms. Work travel employees that are tired and under pressure to deliver work while on the road may forget to take additional security measures. On-screen information may be visible to others when working in trade show venues or public areas, and there is a risk of sensitive data being seen by malicious individuals or hackers. The Acer Privacy Panel protects screens from wandering eyes and obscures viewing angles beyond 90°. 
3) Security technology 
Work travel laptops should include security-boosting technology to protect users.  User-Sensing Technology from Acer includes a screen AutoLock feature that automatically locks the screen when users leave their laptops. This enhances safety during work travel, especially during trade shows where employees may be suddenly called away from their desks. Moreover, the User-Sensing Technology combines a Break Reminder and Screen Distance Reminder to ensure employees' physical well-being during use.
4) Eye protection 
Working long hours behind a computer screen can be hard on our eyes. Dimly lit conference rooms or trade shows with dazzling bright lights can cause reflections and unclear screen text. Acer TravelMate laptops include a built-in RGB sensor next to the webcam to support Acer Light Sensing technology. This outstanding technology detects ambient light conditions and adjusts the display's brightness and color temperature accordingly. Acer Light Sensing technology maintains a natural look, delivering an optimal user experience while ensuring user well-being.
5) Remove dust and dirt 
Work travel is hard on laptops. Aside from being lugged around airport terminals or in and out of taxis, adjusting to different climates can also be tough on devices. The Acer DustDefender improves the longevity of devices and ensures maximum performance by expelling dust from fans during start-up and after every six hours of use. This reduces the build-up of dust for top performance in all environments. 
Conclusion
Remote workers, digital nomads, and employees on business trips all embrace travel as part of their working lives. Traveling for work can be exhausting, and workers are expected to travel light to save time and space. Employees usually take their work laptops on business trips to stick to deadlines and attend meetings while on the go. As employees may be required to connect with unsecured public WiFi networks, laptops should include Secured-Core PC technology to protect data down to the core. The WorkMate series from Acer is the perfect travel companion, packed with outstanding additional features like Privacy Panels to shield sensitive data from prying eyes and Light Sensing Technology to reduce eye strain during use. This powerful but considerate range of devices goes hand-in-hand with work travel, streamlining the experience while offering ultimate protection.
Jeni is a translator and writer based in Taiwan. She is passionate about business development and loves helping companies enter international markets. She is fluent in English, German, and Mandarin Chinese, and combines these with her industry experience to provide practical market entry solutions.
Stay Up to Date
Get the latest news by subscribing to Acer Corner in Google News.