Top 7 Cities in South Asia for Digital Nomads 2023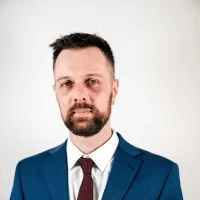 Welcome back, seasoned voyager and aspiring digital nomad! This time around we are setting our sights on seven cities in South Asia that are great places for digital nomads. Before we set off, let's not confuse South Asian countries with Southeast Asia. Today we will not be talking about Thailand and Cambodia, we will be focussing on the Indian subcontinent. Unfurl your map of South Asia and let's get going! But hold your horses, we have a few more pre-departure pointers before we set sail for Cox's Bazar.
If you are a digital nomad, please ensure that you have a comprehensive insurance plan before traveling to foreign shores. Also, as we have mentioned before, learn from our mistakes and check out this informative article covering common digital nomad mistakes and how to prevent them.
Bengaluru, India
India is the dominant presence on the South Asia map, and a must-visit country for digital nomads. Indeed, many of the major cities in South Asia are cities in India that you may have never heard of. After months of grueling travel, we present Bengaluru (Bangalore), India's very own Silicon Valley. The capital of the southern state of Karnataka, Bengaluru sits comfortably at an elevation of over 3,000ft above sea level, so summer will be mild! The third most populous city in India, Bengaluru is a modern day magnet for digital nomads. Contemporary, sprawling and boasting fast, reliable internet, the city is a stunning mix of the old and the new. As Joe Strummer said: Let the Boogie Woogie rumble in the back of Bangalore! Don't miss the Bangalore Palace and make the most of the coworking spaces in Whitefield.
Cox's Bazar, Bangladesh    
Do you like long walks on sandy beaches? How about working remotely on the longest beach in the world? Cox's Bazar in Southeastern Bangladesh is home to the world's longest natural sea beach, stretching around 150 miles along the Bay of Bengal. Cox's Bazar offers visitors an inviting combination of beach resorts and natural beauty spots. The town itself boasts plentiful cafes with stable internet, and accommodation ranging from basic lodgings to top end five star hotels. According to our friend at Sifurbo Travel, Cox's Bazar has many highlights from night fishing, to surfing and visiting nearby temples. There are currently no coworking spaces in Cox's Bazar, why not go there and set one up?
Thimphu, Bhutan
Next on our digital nomad's voyage through the countries of South Asia, we visit Thimphu, the capital of Bhutan. Bhutan is not the easiest of places to get to, or to get into, for that matter. Don't let this deter you though: high value, low volume tourism prevents the kingdom from being overrun with hooligans. Thimphu is a laid back, small city, and the world's only national capital without any traffic lights! The Himalayan kingdom's only city has everything that a digital nomad may need. Fast internet connections in friendly cafes and hotels await weary travelers. Thimphu is also home to several convenient coworking spaces including WorkSpace.
Malé, The Maldives
Descending from the lofty mountains of Bhutan, let's pack up and travel to the pristine beaches of The Maldives. Located in the Indian Ocean, about 750 km southwest of India, Malé is a dream destination for many digital nomads. The capital city is actually one of the most densely populated cities in the world, with over a quarter of a million inhabitants crammed into an area of just over 8 square kilometers. Remember, this is a tourist destination, so prices for accommodation are, for the most part, not shoestring budget friendly. The lure of Malé may be its proximity to quieter beach destinations, and other, more affordable places, like Maafushi. If booze and bikinis are an integral part of your lifestyle, please note that alcohol is only available on resort islands, and bikinis are banned on public beaches!
Lahore, Pakistan
Touted by many travelers as "the place to be" among South Asian digital nomad destinations, Pakistan is the hot ticket right now. Data sim is reasonably priced, and Lahore, the second largest city in Pakistan has much to offer the digital nomad. The cultural heart of the country, Lahore is a center of arts, fashion, cuisine and learning. Often referred to as a city of gardens, prices for accommodation, food and transport are very affordable in Lahore and Pakistan as a whole. Many digital nomads list this as a reason for lingering a while longer. The ancient city of Lahore boasts the best street food in Pakistan as well as many upmarket international restaurants. Check out sites such as Lahore Fort and Shalimar Garden, as well as several other UNESCO sites dotted throughout the city.
Pokhara, Nepal
If you plan to travel to Nepal, spend a few days in Kathmandu, then head to Pokhara. Nepal's second city is truly a tranquil jewel. Located in central Nepal on the shore of Phewa Lake, Pokhara is the gateway to the Annapurna region. If you are a trekker, or a digital nomad looking for a relaxing city to work from, Pokhara has world-class hotels, comfortable home stays, and everything in-between. Internet speeds are decent in Pokhara, but power cuts may occur during the summer months. Most accommodations have power inverters to keep the wheels turning during blackouts, so you would be wise to book lodgings accordingly. March to May are the preferred months to travel to Pokhara, and don't miss the opportunity to visit Devis Falls.
Nuwara Eliya, Sri Lanka
Last, and certainly not least on our tour of South Asian countries for digital nomads, Sri Lanka is a destination that we have previously discussed. We like it so much that we are visiting again! After getting our fill of beach sunshine in Galle, a summer stint in the hill city of Nuwara Eliya is called for! Often referred to as Little England, take time to cool off in the quaint tea growing region famed for its clean air and colonial-era bungalows. The city is quiet and relaxing and offers stunning hikes in the Horton Plains National Park, as well as golfing and other genteel activities. Remember, living costs in Nuwara Eliya (and Sri Lanka as a whole) are low and there is no tax on foreign-derived income for digital nomads. Visa wise, a range of visas for remote foreign workers from 30 to 270 days are on offer in Sri Lanka.
We hope that you enjoyed our trip. Traveling to India or other South Asian countries from the USA is an exciting prospect, but before booking your flights, equip yourself with one of the best laptops for digital nomads to work remotely. Finally, on our better safe than sorry checklist, remember that you will need to protect both your devices and data while traveling. Have a fine journey!
Edmund is an English copywriter based in New Taipei City, Taiwan. He is a widely published writer and translator with two decades of experience in the field of bridging linguistic and cultural gaps between Chinese and English.
Stay Up to Date
Get the latest news by subscribing to Acer Corner in Google News.