Top 10 Cities in Asia for Digital Nomads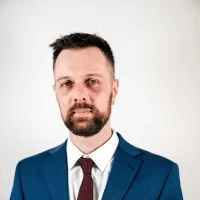 Spring has sprung in most of the world by now, the bees are buzzing and the skies may be blue if you are lucky. Spring brings the kind of weather that inspires folk to set off on journeys! Do you have the itch to travel, not just to take a vacation, but to travel to Asia with the freedom to stay and work remotely for some time in a place of your choosing? Now is the time! Travel restrictions have been lifted, internet connections are better than ever, and remote work jobs are abundant. Join us on a journey through our pick of the best digital nomad cities in Asia.
New Taipei City, Taiwan 
Yes, you read it correctly, New Taipei City! The most populous city in the country is a vast municipality surrounding the better known capital city, Taipei. New Taipei City has it all, from soaring, misty mountains, lush subtropical forests, and inviting beaches to ultra-modern metropolitan districts. Whatever your digital nomad job is, New Taipei City is worth a stay, boasting cheap(er) and more spacious rentals than Taipei, as well as endless coffee and tea shops as well as co-working spaces, all connected by a super efficient public transport network. Taiwan was named the best destination for expats by the Expat Insider in 2019, and currently offers a 90 day tourist landing visa to visitors from the US, as well as the option to apply for a Taiwan Employment Gold Card, in case you decide to stay.
Da Lat, Vietnam
A bit off the beaten track, but still one of the best places to travel as a digital nomad, Da Lat is the capital city of Lam Dong province. Located just under 5000 ft above sea level in the central highlands of Vietnam, the city of Da Lat is literally a breath of fresh air. Da Lat has a temperate climate and is known as the city in the forest. If you need coffee to work, fear not, Da Lat is coffee growing country, with some of the best coffee in Vietnam grown nearby. Rent is cheap and there are no traffic lights, what more could you ask for? Find out more in this helpful guide to Da Lat.
Galle, Sri Lanka
Sri Lanka is a new hotspot for digital nomads, offering a range of visas for remote foreign workers from 30 to 270 days. Many digital nomads opt for co-working spots in Colombo; meanwhile, Galle, on the southwestern tip of the island, offers a slower pace of life than the capital. With beautiful coastlines, variable internet speeds, vibrant local culture, and remnants of Portuguese and Dutch colonial pasts, Galle is an interesting spot, steeped in history like a good pot of Dimbula tea. On top of the charm of the city, living costs in Galle (and Sri Lanka as a whole) are low and there is no tax on foreign-derived income for digital nomads. 
Tbilisi, Georgia
Tbilisi is a largely undiscovered gem where you can open a bank account with ease and enjoy some of the finest wines available to humanity at reasonable prices. Tbilisi is a friendly, vibrant city, try the Vake neighborhood, home to many cafes and co-working spaces. Georgia is a digital nomad visa-friendly country. Visitors from many countries will get a one year tourist visa on arrival. On top of this, income earned outside of Georgia is not taxed. Although the war in Ukraine has increased living costs in Tbilisi, compared to the US, life in Tbilisi for a digital nomad is very reasonable indeed.
Bonifacio Global City, Philippines
If you're looking for an ultra-modern city in the Philippines where you can comfortably stroll around, then BGC City, located 11km from Manila, might be it. BGC, a financial district, has everything you need, from co-working spaces and malls to green spaces. Prices are higher than in other parts of Manila, but if you're looking for luxury accommodation, restaurants and the like, then try BGC as your base and explore Manila and its environs at your own pace. Have a browse of the BFC City official website to learn more!
Busan, South Korea
Located at the southern tip of the Korean Peninsula, Korea's second city has much to offer the digital nomad. As with most of South Korea, the internet is fast and reliable, and cafes are friendly. Busan's scenery is as varied as its famed cuisine. Residential areas, ancient temples, and shopping hubs are fringed by forested mountains and endless beaches. Busan boasts spas, baseball, beaches, hiking, and culture to contend with any city. Good news for digital nomad visas: Korea is set to introduce K-culture training and workcation visas in the first half of 2023, allowing foreigners to reside in Korea for up to two years.
Phuket, Thailand
Famous for its stunning sandy beaches and until recently for being a haven for foreign criminals as well as digital nomads, the province and city of Phuket has much to offer the visitor. With fast internet speeds and more air-conditioned cafes and co-working spaces than you can shake a Thai stick at, Phuket is a good place to meet other digital nomads who can teach you how to become a digital nomad. An added draw for digital nomads requiring marijuana for medical or recreational purposes, Thailand was the first country in Asia to decriminalize cannabis use in 2022, so along with a cup of coffee, some visitors may choose to partake in locally produced herbal remedies.
Ubud, Indonesia
Both a tourist hotspot and a holistic haven for new age digital nomads, the town of Ubud is often mistakenly referred to as a city. Either way, Ubud is a world renowned center of culture and arts located in the central foothills of the Gianyar Regency. If you are after a bustling but calm spot to enrich yourself and work at the same time, Ubud may be worth a stay. Home to many yoga and wellness retreats, Ubud has something for everyone, traditional Balian (healers) and new age healers to tune your chakras before you continue on your digital nomad way. If holistic treatments are your cup of chai, but you also require co-working spaces and like minded individuals, then check out this guide for more information.
Kota Kinabalu, Malaysia
Another tranquil city for digital nomads looking to escape the hustle and bustle is the capital of the state of Sabah, Kota Kinabalu. This small, pedestrian friendly city is considered the gateway to Borneo and boasts a lively cafe culture and several co-working spaces. Living costs are certainly very affordable in Sabah, and the city boasts a wide range of dining options. Outside of the quaint urban area, the beaches are postcard perfect as are the many hiking trails, rainforests and mountains, notably Mount Kinabalu. Visit the Sabah tourism website if KK as it is locally known piques your interest!
Qingdao, China 
Last but certainly not least in our whistle stop tour of the best places to be a digital nomad in Asia, is Qingdao. Where else in the world can you work remotely in an early twentieth century Bavarian style building, breathe in the fresh sea breeze, and order freshly brewed beer by the liter along with local Chinese delicacies? Qingdao, or its alternate spelling Tsingtao as you may have heard it spelled, is a coastal Chinese city about three hours from Beijing by train. Qingdao is a commercial and financial center and a good base for exploring the vast northern provinces of China. The weather is perfect most of the year in sunny Qingdao, and the abundant cafes make for interesting spots to work as a digital nomad, just make sure that you have access to a decent VPN. Check out this local guide for more information!
Ready to begin your journey? 
We hope this guide to the best Asian cities for digital nomads has been informative. Perhaps it has even inspired you to take steps to become a digital nomad? Still not sure if the lifestyle is for you? Have a read of our blog piece discussing the lifestyle of a digital nomad, and if you want to dig deeper, learn more and make plans, then read this blog piece covering the mistakes to avoid as a digital nomad. Either way, have a good journey, wherever you go!
Update: To see part of this article, click here!
Edmund is an English copywriter based in New Taipei City, Taiwan. He is a widely published writer and translator with two decades of experience in the field of bridging linguistic and cultural gaps between Chinese and English.
Tagged:
Stay Up to Date
Get the latest news by subscribing to Acer Corner in Google News.