Parent's Guide on How to Find the Best Acer Laptop for College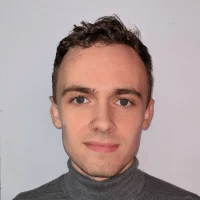 Introduction 
Looking to purchase a laptop for your college student, but not sure where to start? The overwhelming amount of choices competing for your attention can make the search difficult and unpleasant. But if you think carefully about your students' needs in a device, you can find the right computer to get your child through their college education with ease.  
Considerations
When looking for a laptop for a college student, there are a few important considerations to keep in mind. Some of them vary depending on your child's field of study, while others are applicable for most college students. Read below to get a better grasp on your search.  
1) Field of study
Is your child going to be studying computer science, pulling all-nighters working with complex, energy-consuming programming software? Or is your child going to major in digital media, where they'll spend a lot of time editing photos and videos? Depending on their field of study, the best laptop for school will vary. 
An engineering or computer science major will probably need a laptop with a high level of processing power, while an art major might need a laptop with a high-powered display. You may also want to research the primary software programs your student will need: some programs work only on Windows, making a Mac computer a less convenient option. 
2) Durability
To meet the demands of a 21st century college education, the best student computer will be one that lasts for a long time. A laptop that only lasts for one or two years before bending under the pressure of essays and question sets will need to be replaced well before your student receives their diploma, a costly and annoying endeavor.
Ideally, a laptop for school should last for the entire duration of your child's studies. Unintended spills and unfortunate drops notwithstanding, a laptop of quality will be able to meet that requirement. You'll see several examples of laptops that meet and exceed these durability requirements below.  
3) Battery life and portability
College students are constantly on the go, rushing from class to class. They shouldn't have to worry that, if they forget their charger in their dormitory, their laptop won't be able to make it through the day. They also will need a lightweight laptop that's comfortable to carry around for long periods of time. Long battery life and weight are two technical specifications that should definitely take priority when looking for the best laptop to set your college student up for success.
4) Storage and Ram
Essays, problem sets, and software applications take up a lot of space over time, and the best laptop for college should be able to cope. In order for a device to serve a student well over their entire college career, it should be able to hold a lot of files. Otherwise, your student will have to end up constantly deleting and managing their storage space, which takes up valuable study time. Don't forget to consider storage and ram when looking for a laptop for your college student.
5) Screen size
For many college students, their laptop is their primary device for both studies and leisure. The screen size should reflect that: whether pulling an all-nighter to finish an assignment or binging some Netflix to decompress, your college student will do better with a larger screen size. In addition, a larger screen size will most likely be more comfortable and healthy for your child's eyesight. Make sure to take screen size into consideration when purchasing a laptop for your college student.
Best laptops for college overall
Though every college student's needs are a bit different, the laptops listed below have been carefully selected based on their overall good performance and suitability. Take a look at the list below to consider some of the best options for laptops for college students. 
Swift Go 14
The Swift Go 14, just released in March of 2023, is a great choice for those looking for portability and affordability. Its OLED screen also provides a crystal clear display perfect for any student majoring in digital media, art, or any other field of study that requires a lot of photo and video editing. When spending hours working on a presentation or final project, the crisp, high-quality display will ensure that your student gets the right amount of visual information with minimal eye fatigue.
Plus, the high-resolution 1440p webcam promises high-quality video conferencing, which after the wave of virtual classes during the pandemic is a huge plus. At a surprisingly light 2.87 pounds, this device packs a ton of performance without breaking your back (or your bank). This lightweight laptop, available starting from $849.99, is a great choice for students who need high performance while working with a large amount of digital media.
Swift X
The Swift X is a versatile choice whose technical capabilities handle with ease everything from multimedia playback and office tools to immersive gaming. Even busy students on the go will find that the Swift X's processing power gets them through a hectic academic workload - and when they want to relax with some streaming or gaming, the Swift X will have their back, too.
The lightweight Swift X AMD is available at $949.99 with an AMD Ryzen™ 5 5600U processor or at $1,099.99 for an upgraded AMD Ryzen™ 7 5825U processor.
Aspire Vero
The Aspire Vero stands out for its environmentally-friendly design. Besides a chassis made from 30% recycled materials, the packaging you'll receive it in also is made almost entirely from recycled paper and cardboard. This device was designed with the environment in mind both inside and out: in addition to more sustainable hardware, the laptop comes with various modes of energy consumption, including Performance, Balanced, Eco, and Eco+, which allow you to monitor and control your device's energy use.
The Aspire Vero's combination of eco-friendly design with high performance makes it one of the best laptops for college. Prices begin at $699.99 for 256GB of total solid state drive capacity, with higher capacity available at other price points.
Spin 5 Intel
The Spin 5 Intel, a laptop that can be converted into a tablet, is a multifunctional device great for the demands of a college workload. The 14 inch touchscreen rotates 360 degrees, and with the Acer Active Stylus, your student will be able to easily switch between laptop and tablet mode.
The touchscreen is also extra sensitive, with response to over 4,096 pressure levels, making it a great choice for students who like to take notes by hand or who need to create graphic designs. You can purchase the Spin 5 Intel at $1099.99 for 512GB of SSD, or at $1379.99 for 1TB of SSD.
Conclusion
With the huge amount of choices out there, choosing the best laptop for your college student can be overwhelming. However, once you narrow your search for some important considerations, like your child's field of study as well as the device's technical performance, you can find the right device to set your college student up for success.  
Matthew is a freelance content writer whose work has previously appeared in well-known language-learning blog Fluent in 3 Months and The Happy Self-Publisher. His creative work has also appeared in Otoliths, CafeLit, and the Eunoia Review. He is currently based in Taipei, Taiwan, where he is studying for a master's degree in Chinese Literature.
Stay Up to Date
Get the latest news by subscribing to Acer Corner in Google News.