What is a Gacha Game?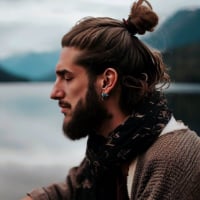 Over the past few years, gacha games have exploded in popularity in Asia and some of the more popular gacha games have slowly begun to make their way to the West. While the games themselves are gaining traction, the term gacha game hasn't.  
So, what is a gacha game? 
A gacha game is a type of game where players can pay with in-game currency to receive random in-game items. The items can include anything from characters, weapons and vehicles, to quests and missions. Usually the in-game items are not essential to the gameplay and only provide cosmetic benefits. For those who play video games, the gacha game concept may seem familiar to the loot boxes found in Overwatch, Call of Duty, and NBA 2k. 
History of gacha games 
The reason why these games are called gacha games is because of their Japanese origins. The term comes from the Japanese word "gacha-pon," "gacha" meaning "crank," and "pon" meaning "prize." In Japan, gacha games originally referred to capsule toy machines that players can use to win collectibles from a large assortment of possible toys.  
These machines are extremely popular and can be found all throughout Japan, South Korea, and Taiwan. It's like buying baseball, Pokémon or other trading cards; you never know what you're going to get. 
As game developers started putting virtual capsule machines into their games players started to refer to these games as gacha games.
Why are gacha games so popular? 
In a recent study of over 50,000 gamers worldwide, 97% percent said they enjoyed playing gacha games.
The first big appeal is that gacha games are free to play and they allow the players to enjoy the full gaming experience for free. When compared to paid or subscription-based games, gacha games will always seem like the better deal.
The second big appeal is that most of the top gacha games only make non-essential items paid. Other types of free-to-play games can irritate a player by locking vital game items behind paywalls, have a lot of ads or have in-game mechanisms such as time limits that hinder the enjoyability of playing. Gacha games allow anyone to play the game in its entirety without the need to pull your wallet out.
The third big appeal of gacha games is the quality of gameplay. Although not a gacha game, League of Legends is one of the best examples of a high quality free-to-play video game that is incredibly profitable. In 2020, the game generated 1.75 billion U.S. dollars in revenue.
Using League of Legends as a case study, gacha game developers have figured out that if you create a high quality and enjoyable game, your players, who are already investing their time, will naturally start to invest money on upgrades for their in-game characters. As company revenue grows so too does the game's features and services. Top gacha games companies with large budgets can easily afford to implement AAA grade graphics and advanced game elements such as cross-play to make the games more enjoyable. 
5 Recommended gacha games 
While there are many good gacha games out there, we have narrowed down the list to 5 of our favorite picks: 
Best gacha game on PC: Genshin Impact  
Genshin Impact is often hailed as the best gacha game on the free-to-play market. It is a beautifully designed open-world RPG developed by the critically acclaimed game studio miHoYo. It features a vast open world, similar to The Legend of Zelda: Breath of the Wild, with dynamic environments that change based on the weather and time of day. The game also supports cross-platform gameplay, meaning you can pick up where you left off on all of your devices. Supporting platforms include PlayStation 4, PlayStation 5, Android, iOS, Microsoft Windows, and Nintendo Switch.  
Best gacha mobile game: Granblue Fantasy 
Granblue Fantasy is made by Cygames, with music by composer Nobuo Uematsu and visuals from director Hideo Minaba, the two previously collaborated on multiple games in the Final Fantasy series. The game is set in an original fantasy world full of mythology and magic. The game features a turn-based combat system with some real-time elements such as dodging attacks or spells. It is available on both Android and iOS platforms. 
 Best strategy gacha game: Arknights  
Arknights is a Tower Defense game developed by Hypergryph. Tower Defense is a type of strategy game in which the goal of the game is to defend a player's territories by obstructing the enemy attackers with defensive structures. Players in Arknights will take on the role of Reunion, an organization that recruits "Operators" with special abilities to defend against a mysterious disease called "Hazards." This game is available on Android and iOS platforms. 
Best shooting gacha game: Azur Lane  
Azure Lane is a WWII themed side-scrolling shoot 'em up game. It has been quite popular in Japan, China, and Korea but has been recently gaining traction in North America and Europe. In this game, players collect cute anime-style anthropomorphized WWII ships to battle in missions or PvP combat with auto-fire mechanics. Available on Android and iOS platforms. 
Best casual gacha game: AFK Arena  
AFK Arena is an action card game developed by famed studio Lilith Games. This game is for players that want to play something that does not require 100% of their attention as it features a unique idle gameplay mode that allows players to enable their heroes to automatically level up while they are away from the game. Players can also manually control their heroes in battles. Available on both Android and iOS platforms. 
Bonus for Pokémon fans: Pokémon Masters EX is a great Pokémon gacha game that features 3 on 3 battles and is available on both Android and iOS platforms. 
How to improve your gacha game experience 
Now that you know what gacha games are, why they are so popular, and what the best ones are. It's time to take your gaming to the next level, here are some gears that you can use to enhance your gacha game experience: 
Xbox One controller 
The Xbox One controller from Microsoft is available in black, white, blue, and red. It's designed to be held comfortably, even during long gaming sessions, and it's optimized with Bluetooth technology, so you'll get great wireless performance on iOS, Android, and Windows devices. You can use your Xbox controller to play gacha games, like Genshin Impact, on your Windows device. 
Predator Galea 310 Gaming Headset 
The Predator Galea 310 is designed for mobile and PC gamers. Its retractable design allows it to reduce its base size by 40%, thus allowing it to fit into most bags with ease. Despite its compact design, the headset still delivers an impressive 7.1 surround sound for immersive gaming. In addition, its memory foam ear cushions help keep your ears comfortable during long playing sessions. 
Predator Cestus 330 Gaming Mouse 
If you are playing gacha games on a PC then the Predator Cestus 330 is the mouse that'll take your gaming to the next level. It is a high-performance mouse built with quality materials and features a high DPI functionality that is optimal for competitive gaming.  
There is no doubt that gacha games are here to stay. Their highly entertaining gameplay and free-to-play model ensure that gacha games are always going to be popular. So, what are you waiting for, start enjoying gacha games today! 
Joe is a writer with a passion for gaming, technology, and language learning. Joe has a knack for turning complex tech jargon into easy-to-understand prose. He's a lifelong gamer, having grown up playing classic console games like Super Mario Bros. and The Legend of Zelda, and now enjoys exploring the latest virtual worlds on PC. His interests don't stop there – he's also an avid language learner, currently studying French and Portuguese in his spare time. Whether he's writing about the latest gaming trends, reviewing cutting-edge tech products, or sharing language learning tips, Joe brings a fresh perspective and infectious enthusiasm to everything he does.
Tagged:
Comments
Stay Up to Date
Get the latest news by subscribing to Acer Corner in Google News.