How to Get Diablo 4 Twitch Drop Cosmetics Items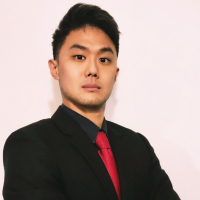 Starting June 5, Twitch drops for Diablo 4 will kick off, running through the end of the month. This event offers plenty of opportunities to acquire exclusive cosmetics for your chosen class.
Rewards are earned by watching specific stream lengths, enabling you to secure weapon skins. In a unique twist, you can also earn the Primal Instinct mount by gifting subscriptions to selected influencers.
However, to claim these rewards, your Battle.net account must be linked to your Twitch account. Linking is a straightforward process. Sign in on Battle.net's connection page and once linked, you can claim your rewards and utilize them in-game. Interestingly, you don't need to own the game to earn the rewards.
The "support a streamer" segment of the event allows you to snag the Primal Instinct mount. This involves gifting two subscriptions of any tier to specific Twitch channels. The gifting periods are as follows:
Start: June 5 at 4 pm PDT / End: July 2 at 11:59 pm PDT
Start: June 5 at 7 pm EDT / End: July 3 at 2:59 am EDT
Start: June 6 at 12 am BST / End: July 2 at 7:59 am BST
Start: June 6 at 9 am AEST / End: July 2 at 4:59 pm AEST
The Diablo 4 Twitch drops are categorized by class on a weekly basis. For instance, the first week offers cosmetics for Rogue and Necromancer, with the following week focusing on Sorcerer. You can choose to tune in during the week that corresponds to your preferred class.
To secure these rewards, simply watch any stream under the Diablo 4 category. Once you have accumulated three hours of viewing, remember to claim your reward from your Twitch inventory to start earning time for the six-hour reward.
Patrick Yu is a Senior Project Manager at Level Interactive and has 8 years of experience writing business, legal, lifestyle, gaming, and technology articles. He is a significant contributor to Acer Corner and is currently based in Taipei, Taiwan.
Stay Up to Date
Get the latest news by subscribing to Acer Corner in Google News.