Award-winning Predator Website and Acer Short Video ​Nomination: Celebrating Webby Recognition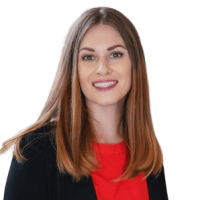 Acer has recently been awarded two Webby Awards and one nomination in this year's 27th Annual Webby Awards. The Awards bring together the best Internet talent, exhibiting trends and insights that redefine the online world. Potential Webby Winners showcase emerging tech trends and are praised for their creativity and imagination.
Described by the New York Times as the "Internet's highest honor," the Webby Awards were established during the Web's early years in 1996. The awards are presented by a judging body of over 2,000 members from the International Academy of Digital Arts and Science (IADAS) and comprising former Webby winners and nominees. Honoring the Internet's significant growth over the past few years, there are now eight award categories: Websites and Mobile Sites, Video, Advertising, Media & PR, Social, Apps, dApps & Software, Games, Podcasts, and Metaverse, Immersive & Virtual. 
What does it take to be a Webby Winner? 
Webby Winners display ingenuity and push digital boundaries to new levels. The Webby Awards 2023 winners showed endless possibilities in the Metaverse while exploring topics like freedom of expression and improving human connections. There are two Webby Awards up for grabs in each of the 100+ categories. The 27th Annual Webby Awards received an impressive 14,000 entries from 70 countries around the globe. Depending on the award category, contestants are either judged by an expert panel or by internet users.   
Acer's 2023 Webby Awards success 
Acer's professional website design and outstanding short video did not go unnoticed by this year's judges. Let's take a look at these fantastic awards and nomination in more detail. 
1. Webby Winner and People's Voice Winner 2023
The Webby Winner Award recognizes websites and mobile sites that distribute entertainment content, including sports, games, humor, and reviews. This year, Acer's line of outstanding gaming computers, Predator, was selected by a panel of executive judges for its impressive website design, beating contestants like Marvel and The Sims to the top spot.  
Likewise, the Predator website wowed the internet worldwide, earning them the prestigious People's Voice Award. The award lets eager people select their favorite creators and join the Webby judges in a quest to find the best of the Internet. 
Predator computers offer power and performance to gamers and creators, putting the potential to push gaming boundaries in their hands. The award-winning website encapsulates the premium gaming experience while bringing the latest technology and innovation to users. The It Lies Within campaign site combines stunning visuals with razor-sharp graphics for a unique gaming journey.
2. People's Voice Best Copywriting Nominee
In 2022, Acer UK released a series of short videos hilariously retelling the frustration of a poor-performing computer. The aptly-named campaign, 'Swap arrrgh for ahhhhh,' features the comedy pair Stevie Martin and Lola-Rose Maxwell, and ends with the savvy Acer Chromebook saving the day. Produced by the creative agency McCann Demand, the funny video won enough hearts to win Acer a Webby nomination for Best Advertising Copywriting 2023.
Conclusion 
From Red Dot to iF Design, Taiwan Excellence to BIG Innovation, Acer products are not strangers to receiving international awards and recognition. Winning two Webby Awards and receiving one nomination is a significant achievement for Acer. These awards are the product of outstanding research and development work by the Acer team and an exceptional campaign from McCann Demand, showing Acer's relentless determination to produce the very best products for its customers.
Acer. Excellence. It lies within.
Jeni is a translator and writer based in Taiwan. She is passionate about business development and loves helping companies enter international markets. She is fluent in English, German, and Mandarin Chinese, and combines these with her industry experience to provide practical market entry solutions.
Stay Up to Date
Get the latest news by subscribing to Acer Corner in Google News.