What is NVIDIA's GeForce NOW?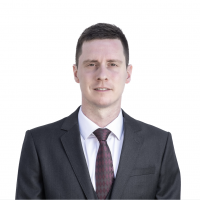 Cloud gaming streaming services have been growing in popularity over the past few years. Gaming has come a long way from completely local to streaming instantly from anywhere. While services such as Amazon Luna, PlayStation Plus, Shadow, and Xbox Cloud Gaming have revolutionized the industry, NVIDIA's GeForce NOW is a great alternative for PC gamers.
What is GeForce NOW?
GeForce NOW is NVIDIA's cloud-based game streaming service. It delivers real-time gameplay from the cloud to laptops, desktops, Macs, Chromebooks, SHIELD TVs, select Samsung and LG TVs, iPhones, iPads, and Android devices. GeForce NOW give players the advantage of high-powered graphic cards without having to upgrade their systems, the ability to use their accounts anywhere with the internet, and play their favorite games on the go.
What is cloud gaming?
Cloud gaming or games as a service (GaaS) is a model in which games are available as a live service. It utilizes a cloud infrastructure and data centers by streaming it directly to a device anywhere the service is provided. The game is rendered and played on the server, so players need a good internet connection, but they interact with everything locally on the device and don't need a powerful graphics card. Game support varies based on the provider, so it's important to make sure to check before signing up.
Where is GeForce NOW available?
GeForce NOW is available in North America and Europe through NVIDIA. However, it can also be accessed through GeForce NOW Alliance partners in Australia, Japan, Korea, Southeast Asia, Saudi Arabia, South America, Taiwan, Turkey, and more. NVIDIA also keeps its server status updated on its GeForce NOW service status page.
How does GeForce NOW work? 
To use GeForce NOW, players just need to register for an account and activate the service. From there, open a browser or the GeForce NOW app. Once opened, choose whether to sync to a Steam, Epic Games, or another online store account. As long as there is a strong, stable internet connection, simply choose a compatible game and play in real-time without the hassle of installation or having to worry about GPU performance. 
Do I need my own games for GeForce NOW? Where can I buy them?
The GeForce NOW service requires players to own games unless they are one of the 100+ supported free-to-play games. According to NVIDIA, there are currently 1500+ games available with "new games added to the library every GFN Thursday." Fortunately, you can easily sync your account to the Electronic Arts, Epic Games, GOG.com, Steam, and Ubisoft stores.  
What are the membership tiers for GeForce NOW?
Free: The entry tier includes a "basic rig" and a one-hour session length. It also offers "standard access" to servers. As one of the few streaming services with a free plan, it is a significant reason many people subscribe. 
Priority: The middle tier upgrades users to a "premium rig" with RTX ON, 6-hour sessions, up to 1080p resolution, up to 60 FPS, and "priority" access to its "premium servers." Subscribers have the option of paying $9.99 for a single month or $49.99 for six months. 
Ultimate: The highest tier that is available from GeForce NOW. Subscribers can access the GeForce RTX 3080 Rig with RTX ON (and the RTX 4080 when available), 8-hour sessions, up to 4K resolution, up to 120 FPS, and "exclusive access" to the fastest servers. Users can access the Ultimate plan for $19.99 for a single month or $99.99 for 6 months.
Internet requirements for GeForce NOW
NVIDIA recommends a wired connection or a 5GHz wireless router over Wi-Fi. However, you'll want to make sure your internet speeds and latency hit the minimum. Before you get started, visit NVIDIA's support page for detailed instructions to test your network.
Free and premium plans  
15Mbps for 720p at 60 FPS 
25Mbps for 1080p at 60 FPS 
Less than 80ms latency (less than 40 is recommended)
Ultimate plan 
35Mbps for up to 3440x1440/2560x1440/2560x1600 at 120 FPS 
45Mbps for up to 3840x2160 at 120 FPS
System requirements for GeForce NOW
Windows PC 
A 64-bit version of Windows 7 or newer. However, the Windows 10 Anniversary update or later is recommended.  
A dual-core x86-64 CPU with 2.0GHz or faster. 
At least 4 GB of system memory. 
A GPU that supports a minimum of DirectX 1.1 
No lower than the NVIDIA GeForce 600 series, AMD Radeon HD 3000 series, or Intel HD Graphics 2000 series.
Other systems 
Each system's hardware requirements vary. It's recommended to check out NVIDIA's system requirements page to find out more about macOS, Chrome OS, SHIELD, browsers, Android, iOS Safari, Android TV, and Smart TVs. NVIDIA also lists requirements for keyboards and mice, monitors, gamepads, and audio. 
Pros and cons of using GeForce NOW
The clearest advantage of GeForce NOW is streaming high-performance PC games without having to commit to expensive gaming hardware. However, there are plenty of other benefits and even some drawbacks that potential users should think about before making a decision.
Pros 
The ability to check what hardware you're using (press CTRL + ALT + F6 once a game is loaded). 
It can be used with a browser, so there's no need for a GeForce NOW download. 
There is cross-platform support. 
There are enough free-to-play games to keep things interesting. 
The popular free-to-play tier is great for entry-level gamers. 
The service updates and patches games within GeForce NOW, so there's no waiting. 
GeForce NOW is powerful enough to produce high-quality graphics and a realistic environment that create an experience that is pretty much the same as playing locally. 
There is support for multiple platforms. 
The system requirements are pretty reasonable.  
The library interface is well-organized.
Cons 
Playable games are not included with a membership and need to be purchased separately.  
There are inconsistencies in the compatibility of games and platforms. 
The lower membership tiers often have queues. 
The performance of the service depends on the quality of the internet connection.  
Session time limits can be inconvenient. 
Syncing a store account only helps manage your library, and you'll have to log in when you want to play the game.
Try GeForce NOW with a laptop built for cloud gaming 
GeForce NOW is definitely worth a try. There's no risk with the free tier, and often you can find free trials and perks. To push the experience even further, try out a laptop specifically built for cloud gaming. Acer's Chromebook 516 GE features an Intel® Core™ processor, up to 120Hz display, and an RGB keyboard. This Chromebook also includes automatic updates and graphics that are rendered in the cloud, making it designed to last. Pair your GeForce NOW experience with a machine that's built for the cloud and bring your gaming experience to a whole new level. 
Stay Up to Date
Get the latest news by subscribing to Acer Corner in Google News.