What is the Intel Extreme Masters Esports Tournament?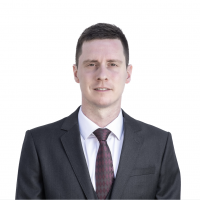 The Intel Extreme Masters (IEM) is the longest running global pro gaming tour. These tournaments are organized into seasons by the Electronic Sports League (ESL) and sponsored by Intel. This series of esports tournaments bring out the world's best players in cities worldwide, and winning brings with it a high level of prestige. IEM events are well known for their intense action and are must-see competitions for gaming fans at any level. 
What is ESL? 
ESL Gaming GmbH or ESL is a German company that organizes and produces esports competitions around the world. Not only is it the largest esports company broadcasting on Twitch, but its initial launch in 2000 also makes it the oldest still in operation. ESL hosts multiple competitions, including 
ESL Impact League 
ESL National Championships 
ESL One 
ESL Play 
ESL Pro Tour 
DreamHack 
Intel Extreme Masters 
History of IEM 
The Intel Extreme Masters series has roots as far back as 2006. At the time, ESL was running European events and looking to expand. With the help of Intel, a partnership was formed to bring events global. 
In 2007, this became a reality and the IEM was born. The first event was held at Centrum für Büroautomation, Informationstechnologie und Telekommunikation (CeBIT) which is the largest and most internationally recognized computer expo. Throughout the next seventeen seasons, the properties evolved into an industry behemoth. It has also been hosted by cities worldwide, included a variety of games, and has turned tournament winners and players into household names. 
IEM partnerships 
Over the years there have been a handful of different sponsors, both for individual events as regional partnerships and as official global partners. Intel of course is the premier sponsor and partner of the tournament. It has been part of the program since day one and featured at every event. However, as the popularity of the events rose, others joined and now the list includes global companies such as 1xBet, Acer Predator, DHL, Monster Energy, and the U.S. Air Force. 
Games played at IEM events
There have been several titles played during IEM seasons over the years. Some of these include League of Legends, Quake, Warcraft, and World of Warcraft. However, IEM is best known for tournaments featuring the Counter-Strike and StarCraft franchises. In particular, the most current season featured Counter-Strike: Global Offensive and StarCraft II.
Counter-Strike: Global Offensive (CS:GO) 
A tactical first-person shooter launched in 2012 and developed by Valve Corporation and Hidden Path Entertainment. Since its release, it has been regularly updated and a major part of the esports scene. The game is designed so that players need to think strategically as two opposing teams clash in fast-paced matches. Tournaments offer large prize pools which attract professional players from all over the world, while intense battles keep fans on edge. CS:GO is the only title currently played at all IEM events.
StarCraft II 
Although StarCraft II is a major part of the IEM framework, events are limited and the game in general is very different from CS:GO. It is a real-time strategy game first released in 2010 by Blizzard Entertainment and has maintained a large and passionate fan base. Matches can sometimes go on for hours, and players must constantly change up strategies to keep ahead of an opponent. These matches are still intense, as players are constantly making both long-term and split-second decisions at the same time, making it a favorite for fans. IEM Katowice is the only major IEM to feature StarCraft II, but it is one of the biggest StarCraft II tournaments, as it continues to draw huge crowds and the world's best players.
IEM classifications and events
Event classifications 
Throughout each season, there is a range of tournaments, from weekly events to major championships. These consist of: 
Weekly ESL open cups 
Masters Events including (DreamHack Masters) DHM and IEM global events 
Masters Championships 
Events 
IEM events are held all over the world, and generally, cities take turns hosting them. In 2022, events were held in Katowice, Dallas, Cologne, and Rio. For Season XVIII in 2023 however, we will see IEM return to these cities.
IEM Katowice 2023 (as a part of Season XVII) 
The Polish tournament ran from February 10 -12 and welcomed 24 teams for the ESL Pro Tour (EPT) CS:GO Championships. G2 Esports took home the championship after defeating Heroic in the CS:GO final. Oliveira defeated Maru in the StarCraft II finals.
IEM Rio 2023 
Scheduled for April 17 - 23 at the Jeunesse Arena in Rio de Janeiro, Brazil. The event will be an EPT Master event and 16 teams will compete in CS:GO for $250,000. The teams are already set, and we will see partner teams such as FNATIC and Team Vitality, LOCAL Hero invite Furia Esports and qualifiers from all over the world. Tune in to see if Outsiders can repeat or if we will see a new champion in 2023.
IEM Dallas 2023 
IEM will return to Dallas between June 2- 4 at the Kay Bailey Hutchison Convention Center. The event is hosted by DreamHack Dallas and will feature 16 of the best CS:GO teams who will compete for $250,000. Fans can attend the festival, concerts, and the main event to see if local fan favorites NACS will raise the trophy once again.
IEM Cologne 2023 
The EPT Championship will be hosted in ESL's home country of Germany and will feature 24 teams fighting for the largest share of the $1,000,000 purse. The event will take place between August 4 - 6 at the Lanxess Arena. Labeled as "The Cathedral of Counter-Strike" this tournament is a big deal. Not only is the total purse huge, but teams will be vying for the EPT Championship and a chance at the Intel Grand Slam. It's one of the most prestigious events in esports and always a blast.
IEM Fall 2023 
The last EPT Master event of the calendar year is scheduled between October 16 - 22. The location and details are yet to be announced, so stay tuned to the IEM events page for details.
The Intel Grand Slam
The Intel Grand Slam (IGS) is the biggest prize associated with the IEM. Each Grand Slam has $1,000,000 up for grabs, which goes directly to the players. On March 26, 2023, FaZe Clan took home the fourth iteration and the prize for Grand Slam IV. To win IGS IV, teams needed to win 3 EPT Masters + 1 EPT Championship or 6 EPT Masters events within a span of 10 consecutive tournaments. FaZe team won Intel Extreme Masters XVI - Katowice,  
ESL Pro League Season 15, Intel Extreme Masters XVII - Cologne, and ESL Pro League Season 17. Previous winners include: 
Grand Slam I: Astralis (2018) 
Grand Slam II: Team Liquid (2019) 
Grand Slam III: Natus Vincere (2021) 
Grand Slam IV: FaZe Clan (2023)
Stay Up to Date
Get the latest news by subscribing to Acer Corner in Google News.