Understanding the Pros and Cons of Refurbished Laptops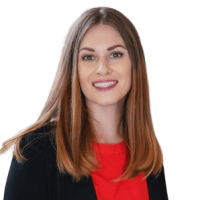 As living costs rise, people are looking for ways to keep their expenses down. The need to buy a new laptop may come unexpectedly and the thought of spending such a large amount can be overwhelming. When it is time to purchase a new laptop or device, one option is to buy a refurbished item. But what is a refurbished laptop, and how do we know if it is the right choice? 
What does refurbished mean? 
Refurbished laptops are becoming more popular, so it is vital that first-time refurbished laptop buyers know what to expect. What exactly is a refurbished laptop, and how does it earn its refurbished status?
Similar to how a car depreciates in value when it leaves the dealer, laptops are regarded as refurbished as soon as they are removed from the box. Refurbished laptops may or may not have been used before — in fact, many refurbished laptops are purchased, opened, and then returned to the original store. Other refurbished laptops may have been returned due to minor defects like damaged packaging or a faulty webcam. In this case, retailers will professionally refurbish the device to be as close to its original condition as possible.
On the other hand, second-hand or used laptops are sold 'as-is' by their existing owner. Used devices are not generally checked for defects, and existing malfunctions may not be rectified before reselling. As a result, potential buyers should ask the seller for a list of defects, especially as the warranty may have already expired. 
How are laptops refurbished?  
Upon arrival, refurbished laptops are cleaned and tested to ensure all parts work accordingly. Any malfunctions are identified at this point, and dealers will list which parts should be repaired. Non-working parts will be replaced at this stage while working parts will be thoroughly cleaned.
Dealers also check refurbished laptops for software issues and upgrade any outdated systems or drivers. Moreover, any remaining data left by the previous owner will be deleted, ready for the new user. The laptop's exterior will finally undergo thorough cleaning and repackaging to give users that just-bought feel.  
Do refurbished devices have a warranty and quality assurance? 
A huge benefit of purchasing a new electrical device is the peace of mind that dealers will help if something goes wrong. Most new devices come with a warranty of at least one year, covering any malfunctions during this time.
Despite the fact that refurbished laptops are not new, they will have gone through rigorous testing to be sold in like-new condition. As a result, they deserve a fair warranty from the reseller. Although most refurbished laptops have already exceeded their original warranty, reliable resellers will often provide a warranty of six months to one year, giving buyers confidence in the product they are purchasing.  
Pros of buying a refurbished laptop 
There are many benefits to buying a refurbished device. If you have never considered buying a refurbished laptop before, here are some reasons you should.
Cost  
Buying a new laptop is expensive. New devices with up-to-date features are costly, and sellers may not offer the option to pay in installments. If purchasing a new laptop upfront is burdensome, why not buy a refurbished device instead? Refurbished laptops can be up to 70% cheaper than new devices and may offer features that would otherwise be out of budget. Furthermore, refurbished laptop computers from reputable resellers are thoroughly tested and restored to a like-new condition, giving buyers the extra assurance that they are buying a quality item.  
Better for the environment  
Our constant need for new technology means old devices usually end up in a landfill. Lithium-ion batteries, plastic casings, and glass screens all contribute to waste, which harms our environment. Many unwanted laptops are returned to sellers in good use, meaning the parts are still usable. Purchasing a refurbished laptop is an environmentally friendly option that puts these parts to good use.
Rigorous testing 
Buying a new laptop is exciting, but they are not usually individually tested before shipping. As a result, new laptops may have undetected software issues or other malfunctions. This is not the case for refurbished laptops, as they undergo extensive testing by professional technicians before reselling. When purchasing a refurbished laptop from a reputable seller, buyers can rest assured that the device is in the best possible condition.
Cons of buying a refurbished laptop 
Although there are many benefits to buying a refurbished laptop, there are also downsides. Here are some things to consider when purchasing a refurbished device. 
Cosmetic scratches or imperfections 
Although refurbished laptops should be like-new, not all resellers are made equal. There is no legal definition of what should be included in a refurbishment, meaning that refurbished devices may still have scratches or imperfections. The good news is that these cosmetic flaws do not impact the function of a device, and may even bag a bigger discount. 
Battery degradation  
A refurbished laptop had a life before you bought it, and it is impossible to know the amount of wear and tear endured by the previous owner. In addition, batteries naturally degrade over time even without usage, losing around 20% of their capacity after just one year of standard storage. Refurbished gaming laptops will have undergone a significant amount of use in comparison to someone that just sends a few emails. Depending on the amount of usage, a refurbished device is likely to show some battery degradation, especially if it is older than two years.
Charging issues  
The most commonly abused parts of any laptop device are the charger and charging ports. Think about it — chargers are plugged in and removed multiple times daily, and users often stuff them into cases and bags without a second thought. As a result, they are prone to malfunction and are not always checked by resellers. Buying a new charger and port can be expensive, so buyers should request images from the reseller to check if these areas are damaged. 
Where is the best place to buy refurbished laptops? 
Most people would know where to buy a new laptop, but did you know that many places selling new laptops sell refurbished devices, too? An added bonus of buying from a reputable laptop dealer is that refurbished devices are inspected to a high standard. Building a good relationship with an electrical devices dealer makes purchasing a refurbished laptop less stressful, and there is a physical store to return to in case of any issues.
Refurbished laptops are also available online but should be bought from a reputable source. Amazon Renewed offers a range of professionally inspected refurbished goods to suit most budgets. Buyers can choose the existing condition of the device, ranging from premium to acceptable, with different battery capacities and flaws. However, buyers should carefully read the product specifications, warranty, and inspection details before buying to avoid surprises.
eBay also has a range of refurbished goods at affordable prices. eBay's refurbished devices are professionally inspected, cleaned, and refurbished by the product manufacturer or an approved vendor, ensuring they meet the manufacturer's standards. However, buyers should remember that 'seller refurbished' goods may not be restored to the same standards.
Offering extended warranties and flexible payment options, Acer Recertified gives buyers Acer-quality goods at affordable prices. And with discounted sale items, there is an Acer product for everyone. Many refurbished Acer laptops are unused — some are store models or returned as new with minor cosmetic flaws. Furthermore, Acer does not resell refurbished items with old operating systems or processors; they restore and update them to their excellent quality standards, reselling the latest models with brand-new technology at around 20% less than the cost of a new device.
Conclusion 
Buying a refurbished laptop can be a great way to get a high-functioning device for less money. Purchasing refurbished devices is better for the environment as it reuses parts that would otherwise end up in a landfill. Refurbished laptops will have undergone meticulous checks and cleaning by resellers, and had any broken parts replaced. However, resellers may refurbish devices differently, so it is wise to exercise caution when buying refurbished electronics. Buyers should check for any visible signs of damage that could impact the usability of a laptop, such as large dents or scratches to the screen or surface. Furthermore, buyers should also bear in mind that the battery capacity of a refurbished device should be at least 80% of a new one, and they should check that all accessories provided by the buyer are compatible. Check out some high-quality refurbished laptops at Acer's official recertified shop.
Jeni is a translator and writer based in Taiwan. She is passionate about business development and loves helping companies enter international markets. She is fluent in English, German, and Mandarin Chinese, and combines these with her industry experience to provide practical market entry solutions.
Stay Up to Date
Get the latest news by subscribing to Acer Corner in Google News.