10 Most Anticipated Games in 2023 (Part 2)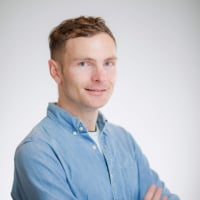 Last year we put together a list of the ten most anticipated games (part 1) coming out in 2023. These blockbuster titles were set to be released throughout the year, and development progress for most of them appears to be on track. A couple of the 2023 games from that list have already been released, and whether the rest of them actually launch this year or are delayed further is anyone's guess, but what is certain is that these are not the only games we are excited to see come out this year.
Check out the games below that make up our next top 10 most anticipated games for 2023:
Hogwarts Legacy
Release Date: February 7, 2023. Platform: PC, PlayStation 5, Xbox Series X/S. Developer: Avalanche Software.
Hogwarts Legacy has already become one of the best-selling premium games on Steam prior to launch. The game is an open-world RPG that features a brand new story set in the Harry Potter universe. Players live out the life of a student at Hogwarts School of Witchcraft and Wizardry, growing their magical abilities by mastering spells, brewing potions, taming magical beasts, and more. Outside of the main Hogwarts building itself, the game features a number of areas to travel to.
Atomic Heart
Release Date: February 21, 2023. Platform: PC, PlayStation 4 and 5, Xbox One and Series X/S. Developer: Mundfish.
Atomic Heart, which is Mundfish's debut title, is a FPS action RPG that stars a KGB agent in an alternate future in which the Soviet Union has mastered robotics, enabling them to defeat Nazi Germany and put an end to World War 2. In this alternate future, the unstoppable march of technology and secret experiments have resulted in mutant creatures, fearsome machines, and robots with tremendous powers—that suddenly turn against their creators.
Baldur's Gate 3
Release Date: August 2023. Platform: PC and macOS. Developer: Larian Studios.
Baldur's Gate III is the official third adventure in the Baldur's Gate role-playing series. It has been available on PC via Steam Early Access since 2020, with the first act of the game being playable. Based on the Dungeons & Dragons role-playing system, the game is single player and features a cooperative element—the ability to form parties online. Players create their character by selecting a starting class, take on quests, level up, and engage in turn-based combat using the Dungeons & Dragons 5th edition rule set.
S.T.A.L.K.E.R. 2: Heart of Chornobyl
Release Date: December 2023. Platform: PC, Xbox Series X/S. Developer: GSC Game World.
In Stalker 2: Heart of Chornobyl, you play the role of a Stalker, a traveler who has come to the deadly Chornobyl Exclusion Zone (known simply as the Zone) for reasons which range from personal gain to more collectivist motives. There are three main obstacles in the path of any Stalker: mutants, dangerous meteorological anomalies, and other humans. The game's website states that the story is nonlinear, like the previous game, and that "Your duty is to decide the fate of the Zone."
System Shock remake
Release Date: March 2023. Platform: PC, PlayStation 4 and 5, Xbox One and Series X/S. Developer: Nightdive Studios.
The System Shock remake was announced almost seven years ago and has been a crowdfunded project ever since on Kickstarter. As of January 2023, the title has 21,625 backers and $1,350,700 pledged to bring it to life. The game is described as a "faithful reboot of the genre-defining classic from 1994 built by a team of industry veterans."
Armored Core VI: Fires of Rubicon
Release Date: Late 2023. Platform: PC, PlayStation 4 and 5, Xbox One and Series X/S. Developer: FromSoftware.
As with previous games from the Armored Core series, Fires of Rubicon is mission-based. The game will center on the planet Rubicon 3, where a valuable new substance has caused a proxy war to flare up between corporations and harvesters. Players infiltrate the planet as mercenaries and must make their way through the conflict. This will be a mech combat game in which you get to customize every component of your robot to your exact specifications.
Homeworld 3
Release Date: First half of 2023. Platform: PC. Developer: Blackbird Interactive.
Homeworld 3 is a standalone game that continues the Homeworld story. It takes place 100 years after Homeworld 2, in which the Karan S'Jet unlocked an ancient hyperspace gate network to allow for trade and exploration on a galactic scale. As you control the flow of fights, strategy is key as you utilize hulking space derelicts that have been abandoned to either ambush your enemies or hide from their powerful arsenal. In addition to conquering the game's campaign, players can challenge each other to intense 1v1, free-for-all, or team battles, or tag team in an all-new co-op mode.
Assassin's Creed Mirage
Release Date: August 2023. Platform: PC, PlayStation 4 and 5, Xbox One and Series X/S, Amazon Luna. Developer: Ubisoft.
In Assassin's Creed Mirage, you are Basim, a cunning street thief with nightmarish visions seeking answers and justice. Set in 9th-century Baghdad, this action-adventure game is a coming-of-age story that explores Basim's life journey from street thief to Creed master 20 years prior to the events in Viking England from Assassin's Creed Valhalla.
Company of Heroes 3
Release Date: February 23, 2023. Platform: PC, PlayStation 5, Xbox Series X/S. Developer: Relic Entertainment.
Company of Heroes 3 is the next entry in Relic Entertainment's war RTS franchise that comes nine years after Company of Heroes 2. In this new game, players travel to the Mediterranean and experience a series of untold stories from World War II as they explore a dynamic turn-based map campaign. The game offers four distinct factions to play. This is the first time a game in the Company of Heroes series will be released for consoles, as previous games have been PC exclusives. The user interface has been completely revamped for consoles using intuitive button layouts.
Wild Hearts
Release Date: February 16, 2023. Platform: PC, PlayStation 5, Xbox Series X/S. Developer: Koei Tecmo and Omega Force.
Wild Hearts is an action RPG monster hunting game set in Azuma – effectively a fantasy feudal Japan – in which teams of up to three players take on giant nature-infused beasts called Kemono. Azuma is split into four regions, each of which is based on a different season. So expect plenty of diversity in the temperatures of each region and diversity in each of the biomes.
That wraps up our list of the top 10 most anticipated games of 2023 (Part 2). We are excited to finally get to see these titles in the coming months.
To play more exciting games, check out the Xbox Game Pass and see why the Xbox Game Pass is Acer's official sponsor.
Ashley is a technology writer who is interested in computers and software development. He is also a fintech researcher and is fascinated with emerging trends in DeFi, blockchain, and bitcoin. He has been writing, editing, and creating content for the ESL industry in Asia for eight years, with a special focus on interactive, digital learning.
Tagged:
Stay Up to Date
Get the latest news by subscribing to Acer Corner in Google News.