Best Cloud Storage for Photos and Videos (2023)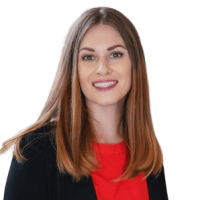 In days gone by, we would take photos and then send the film to a camera store to be developed. After weeks of waiting, the physical photos would arrive and we would excitedly check to see if they had come out the way we hoped. Some were arranged in an album, scrapbook, or photo frame, and others may be stored in a drawer. The introduction of digital cameras, smartphones, and tablets has not just transformed the way we take photos, but the way we store them, too.
Nowadays it is common to take pictures of everything — from family and pets to food and scenery. We can capture special moments on video and share them with the click of a button. But just like physical photos, the pictures and videos we take with a smartphone or tablet must also be stored somewhere.  
What is cloud storage?  
Cloud storage is a type of virtual space that allows data to be stored on remote systems. Cloud storage offers on-demand access to files stored in an off-site location. Cloud service providers maintain, back up, and allow access to data via the internet or a private network connection and are ultimately responsible for the files once transferred into their possession.  
Why should we pick cloud storage over physical storage? 
Just like we need a wardrobe for clothes or a drawer for photos, we also need storage for our data. Whether or not somebody is a professional photographer or just enjoys taking photos and videos for fun, they must store images somewhere. Here are some reasons cloud storage may be the best way to store media files. 
1) Removes clutter 
Computers can only store a limited amount of data. Sooner or later, their device memory will become full, meaning new data cannot be saved. Cloud data is stored on servers in an off-site location so that photos and videos do not have to be physically kept at home. In a recent survey, 5% of participants stated they store over 1TB of data online. Storing that amount of data in a drawer, cupboard, or even on an external hard drive is unimaginable, which is why cloud storage is crucial for space-conscious data creators. 
2) Scalability 
Physical storage has its limits. If we keep accumulating more stuff, rooms will fill up, and drawers will overflow. Moreover, external hard drives are easy to misplace and take up storage space. With cloud storage, capacity is virtually unlimited, albeit at an extra cost. Users can purchase additional storage space without physically moving data from one server to another.  
3) Boosts accessibility 
We know that cloud data is stored off-site, but what does that mean? As everything is online, cloud storage for photos and videos requires no additional flash or hard drives. Users can access, update, and even share their photos and videos whenever and wherever they like, without having to move anything. Physical items are more difficult to transport. External hard drives must be carried everywhere, leaving them vulnerable to loss or theft. Furthermore, users should ensure that each location has a compatible computer or laptop, otherwise, the data may not be accessible. 
4) Enhances data management  
Physical files and data are usually stored according to a data management system such as by date or in alphabetical order. Cloud data storage is similar, allowing users to conveniently locate and pull up files from a specific date. However, cloud storage also allows photos, videos, and documents to be shared with other users. Multiple users can collaborate on a certain document at the same time, or even upload images into a shared space.
Top 3 cloud-based photo and video storage services for 2023
Many companies offer cloud storage services, but finding the best storage for photos and videos can be challenging. Here are some of our top picks.
MEGA 
With 20GB of free storage, it is no wonder that MEGA is a top choice for savvy data users. Moreover, users can add extra storage to their accounts by referring the service to friends, and by installing the desktop and mobile apps. This additional storage is limited, however, and will expire after 365 days. Furthermore, MEGA has additional storage options of 400GB and 16TB.
Data privacy and security are top of the list for MEGA. The platform provides secure zero-knowledge end-to-end encryption to protect all shared data, giving users added peace of mind. Moreover, the platform offers a fully encrypted chat function with a built-in video and call service. Other security features include a backup recovery key in case of lost passwords, two-factor authentication, and a password protection option for link sharing. 
pCloud 
pCloud gives 10GB of storage as standard, but its affordable additional storage is what makes it one of the top cloud storage options for videos. It also offers discounted lifetime plans for those willing to pay a one-off fee. pCloud may not offer unlimited photo storage, but it does not limit the size of uploaded files. Users working with huge video or photo files can rest assured they will not see the dreaded 'upload failed' notification.
pCloud's virtual drive makes it easy to share files between family and friends. To share a folder, users simply send a link via email, selecting whether they would like the recipient to see all or only part of its content. The service provider also offers zero-knowledge encryption, known as pCloud Crypto, at an additional cost.
Google Drive 
Perhaps one of the most well-known cloud storage providers, Google Drive is still a popular choice for online data storage. It offers a reasonable 15GB of free storage and affordable subscription plans for additional space, which allows users to share storage limits with family members. Google Drive also offers excellent collaboration features, making it perfect for joint projects. It is user-friendly and familiar for those used to working with Gmail or Google accounts.  
The takeaway 
We all need places to store things, and data such as photos, videos, and files are no exception. Potential cloud storage users should first determine whether cloud storage meets their needs or if physical storage would suffice. Most cloud storage providers offer free storage and additional space at a cost for those looking to store large or multiple files. Many providers offer a joint collaboration function so friends, family members, or coworkers can add, remove, or update files. However, not all cloud storage providers are equal. Some may offer features like end-to-end encryption, whereas others do not. Potential users should carefully assess the benefits of different cloud storage providers to determine which offers the best features for their needs. Finally, issues like how privacy and data security issues are handled should also be a priority for those choosing a cloud storage provider.
Jeni is a translator and writer based in Taiwan. She is passionate about business development and loves helping companies enter international markets. She is fluent in English, German, and Mandarin Chinese, and combines these with her industry experience to provide practical market entry solutions.
Stay Up to Date
Get the latest news by subscribing to Acer Corner in Google News.