Everything You Need to Know About Hackathons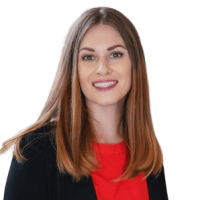 Those just stepping into the world of programming and coding may have heard of hackathons. But what is a hackathon, and why do people take part? Are they for experienced coders only, or are there also hackathons for beginners? Read on to find out everything you need to know about hackathons.
The word hackathon may conjure up images of mysterious dark-clothed figures sitting behind a computer in a dark, dingy room. However, the reality is quite different. Hackathon is a broad term that describes organized events where participants work on various projects for prizes. Despite the ambiguous name, hackathons provide learning opportunities and give participants the chance to work on real-life projects with other talented individuals. Participants in hackathon projects usually work towards finding creative solutions for writing documents, data visualization, or solving problems. They work in small groups of two to five people and forego sleep and proper meals to complete their hacking projects within a specific deadline.
How did Hackathons first start? 
Despite gaining recognition in the past few years, hackathons are nothing new. Hackathon events became popular over 20 years ago and took off properly in the mid-2010s. However, the first recorded hackathon took place in Calgary in 1999 and was a cryptographic development event intended to avoid legal issues when exporting cryptographic software from the US. This first event was a success and set a precedent for further hackathons, allowing groups of individuals to work on projects and brainstorm with peers. There was no specific topic or schedule, as the event organizers wanted to encourage participants to focus on writing code.
Who can participate in Hackathons?
Hackathons are not educational or training events; they offer opportunities for participants to work on real-life projects and cultivate various skills. That said, hackathons are generally tailored to different levels, and some are designed for beginners. But do not despair — those that are not yet confident enough to enter a hackathon are usually welcome to observe events before entering. The only real requirement is that participants are interested in technology. 
Those new to hackathons can use events to meet and exchange ideas with like-minded participants. This is especially important if participants are interested in niche areas of web development, as it may be hard to find compatible companions in the outside world.
If event organizers have a large number of beginners, they can consider holding workshop-style training events to ease first-timers into coding. This creates a safe space for beginners to ask questions and gain knowledge while preparing them to enter future organized events.
What are the benefits of attending hackathons? 
Hackathons are designed to give coding enthusiasts the chance to work on projects, but there are other benefits of attending hackathons, too. 
Unique learning opportunities through mentors 
Like any event, you just never know who you will bump into. The same goes for hackathons, where the person sitting opposite may be an experienced coder or business owner. It never hurts to ask questions and even invite experienced individuals to become a mentor. They started as beginners, too, and will probably be more than happy to share their knowledge with other interested individuals. Business owners or other connections may also be able to recommend jobs or internships to kick-start a career in tech. 
Boost creativity and soft skills 
Nothing gets creative juices flowing like participating in an intense hackathon challenge. Hackathons force participants to focus on overcoming obstacles and finding solutions to problems. Moreover, group hackathon events rely on leadership and communication skills that may be overlooked in daily life. Hackathons are especially beneficial as workplace events, as they allow team members to get creative in projects that are risk-free and will not have a detrimental impact on the company or team. 
Enhance teamwork skills 
Hackathons require participants to work as small teams to achieve their coding or development project goals. Whether participants enter events alone or as part of a team, they must communicate with other team members to be in with a chance of winning. This enhances teamwork skills that are valuable for a multitude of daily tasks, especially in the workplace. Participating in hackathons allows participants to show potential employers that they can communicate well within a team, which is an undeniably beneficial skill for potential employees. 
Top projects win prizes 
Hackathon enthusiasts go head-to-head to produce a working app or creative solutions to a problem. But one of the most attractive motivations for entering into hackathons is to win a prize. The inaugural Klaymakers22 web3 hackathon, held by the Klaytn Foundation, saw nineteen teams win over US $1 million in cash prizes, as well as other grant and incubation opportunities. The host also provided free business and technical workshops to its total 22,948 attendees, and six bounty challenges sponsored by various hackathon partners. 
Gain recognition  
Aside from winning cash prizes and mentorship, entire apps or even companies have been born during hackathons and have gone on to receive millions of dollars in funding. Group chat service GroupMe, which was acquired by Skype within a year of starting, began as a hackathon project. Hackathons inspire creative projects and give developers the recognition needed to succeed in the tech world.  
What to look for in a hackathon 
Not all hackathons are made equal. The best and most beneficial hackathons include the following qualities. 
Specific goals 
Hackathon hosts should set clear project goals for participants to include in their projects. Not providing clear guidance will confuse and hinder projects, causing frustration among participants. Project goals should be attainable and let participants solve at least part of the problem rather than being impossible riddles that are impossible to complete. Participants should leave hackathons with a sense of achievement and anticipation for the next event, not deflation over unfinished projects. 
Sponsors 
Regardless of whether organizers are planning an offline or online hackathon, recruiting sponsors is crucial to give the event credibility. Furthermore, recruiting industry sponsors helps cover some event costs and they may even offer mentorship or prizes. In return, most sponsors will expect some advertising space at the event or even permission to scout potential employees from the pool of hackathon participants.  
How do I find suitable Hackathons? 
Companies usually announce future hackathon events on their website or social media pages. It is wise to sign up for company newsletters to avoid missing out on potential events. Furthermore, becoming part of coding groups on social media is a great way to stay informed of future events. Searching event websites like Eventbrite or Devpost is a convenient way to search for planned hackathons that suit a range of abilities. If all else fails, entering hackathons near me into a search engine is a surefire way to locate upcoming hackathons. 
Conclusion 
Whether you are a seasoned hackathon enthusiast or a coding newbie, hackathons are great ways to meet new people, brainstorm new projects, and even bring them to life through a working app or company. Hackathons offer more than just cash prizes — they allow participants to boost creativity and enhance their teamwork and communication skills. Moreover, those just embarking on their coding or development career can use hackathons to gain experience and meet mentors or company owners willing to help them get started in the industry. Hackathons can be long and tiring, lasting entire weekends without any breaks, but they offer valuable awards and remain popular today. Those interested in attending a hackathon can search for specialized forums or local events to get involved.
Jeni is a translator and writer based in Taiwan. She is passionate about business development and loves helping companies enter international markets. She is fluent in English, German, and Mandarin Chinese, and combines these with her industry experience to provide practical market entry solutions.
Stay Up to Date
Get the latest news by subscribing to Acer Corner in Google News.