Five Multiplayer PC Games for Your New Gaming PC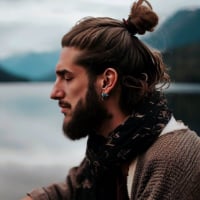 If you have a new top-shelf gaming PC, get ready to be impressed. Your new computer will benefit from blazing-fast processors and unparalleled graphics and audio. And along the way, your video game experience will dramatically improve. 
Among other things, your new computer offers you innumerable opportunities to participate in exceedingly rich (and visually impressive) multiplayer gaming experiences. So whether you want to fully submerge yourself in a fantasy realm, engage in tactical combat, or enjoy a classic sci-fi franchise, you'll find a community waiting. 
Multiplayer titles also allow you to keep in touch with old friends and gaming buddies while enjoying the thrill of meeting new people, learning more about the game world's lore, and so much more. So if you're ready to start playing, we've got you covered with all the best multiplayer games to make the most of your new PC.  
Final Fantasy XIV 
Final Fantasy XIV is a gorgeous love letter to all true fans of the Final Fantasy Series. Square-Enix's decision to rebuild the game resulted in one of the best massively multiplayer online role-playing games (MMORPGs) of its generation. Unlike many modern multiplayer games, you are no longer locked into a single character class or even subclass and can freely switch between them. 
Final Fantasy XIV offers an excellent balance of giving your character the freedom to explore and engage in combat while delving into the lore of the Final Fantasy universe in classic high-fantasy style. Following multiple expansions, the main storyline lets players discover a grand adventure that crosses various continents, providing hours and hours of content to match even Final Fantasy console titles.  
This game is undoubtedly on the rise and will for years to come offer outstanding experiences for both veteran and newbie gamers alike. 
The Elder Scrolls Online 
Suppose you are a massive fan of The Elder Scrolls (TES) series and have explored every nook and cranny of Skyrim while waiting for the upcoming release of The Elder Scrolls 6 (TES 6). In that case, The Elder Scrolls Online may help make the interim more bearable.  
The Elder Scrolls Online is the first game to offer gamers access to multiple realms at once. For those willing to purchase premium expansions, the Khajiit homeland Elsweyr and the high elven kingdom of Summerset can be visited by gamers for the first time. 
While certain staples like being able to pick the pockets of every non-playable character (NPC) are firmly in place, The Elder Scrolls Online offers you an excellent balance between competitive player vs. player (PvP), solo questing and exploration, and multiplayer cooperation. Players can also use level scaling through the main game and endgame, allowing you to enjoy the best of everything The Elder Scrolls series has to offer. 
EVE Online 
EVE Online offers a fascinating glimpse into human kindness and cruelty in the void of space for anyone who has ever wondered what humanity's future beyond the planet Earth might hold. You can do anything from mine asteroids, pirate other players, or politic your way to the top of corporations. Engage in wars spanning multiple solar systems where property loss can lead to real-world consequences worth staggering amounts of money. 
If you are willing to endure failures and take risks, you can potentially achieve your wildest science fiction dreams in EVE Online. And since the game looks downright gorgeous on powerful gaming desktops and gaming laptops, you'll find yourself immersed in what may be one of the lushest and enthralling game environments in this roundup.  
EVE Online also features compelling gameplay, the ability to communicate with interesting characters, and dozens of hours of exploration that only create an even richer and more desirable experience. Just remember that the higher you climb in the game's vast world, the more engaged you'll become. Enjoy. 
World of Warcraft 
If you ask the average PC gamers to name five multiplayer games, it is almost a mathematical certainty that World of Warcraft (WoW) will be mentioned. You would be hard-pressed to name a single PC game that has had a more significant impact on both the video game industry as well as the multiplayer video game genre itself. So whether you want to proudly raid other factions in glorious combat, participate in open-world exploration or even enjoy a non-violent existence as a master herbalist, it's all possible.  
Recent expansions to WoW's endgames include some great new features such as World Quests, which can be accomplished in relatively little time. The Torghast rogue-like dungeon also resets with every visit to provide continuously new experiences and Timewalking events help you obtain new loot. And although WoW is one of the older games in this roundup, it offers no shortage of lush visuals and compelling and awe-inspiring environments. 
So if you're looking for a multiplayer game with tons of existing players looking to shake up their existing content, World of Warcraft will serve you well. 
Black Desert Online 
A relative newcomer to the multiplayer game world, Black Desert Online offers an excellent multiplayer experience based on real-time combat. If you are a big fan of action role-playing games, this game delivers on fast-paced attacks, blocking, and countering.  
However, it sets itself apart from other titles by allowing the player to build their empire from the ground up. Whether you have dreamed of creating your civilization or making a farm, brewing business or mercantile stall, this game will let you do it in an entertaining way. 
You can even hire in-game employees to keep things running while you are away from your computer. So whether you want brutal boss fights, weekly guild wars or solo questing, you can find it in Black Desert Online. 
With your new gaming PC, you can access new and diverse worlds like never before. And if you're seeking exciting experiences, the games mentioned here will help you do it in compelling ways. 
Joe is a writer with a passion for gaming, technology, and language learning. Joe has a knack for turning complex tech jargon into easy-to-understand prose. He's a lifelong gamer, having grown up playing classic console games like Super Mario Bros. and The Legend of Zelda, and now enjoys exploring the latest virtual worlds on PC. His interests don't stop there – he's also an avid language learner, currently studying French and Portuguese in his spare time. Whether he's writing about the latest gaming trends, reviewing cutting-edge tech products, or sharing language learning tips, Joe brings a fresh perspective and infectious enthusiasm to everything he does.
Tagged:
Stay Up to Date
Get the latest news by subscribing to Acer Corner in Google News.