How 5G Can Improve PCs and Deliver Eco-Friendliness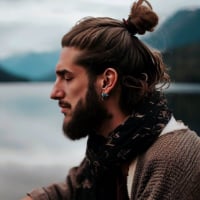 Wireless connectivity has allowed the laptop and broader mobile market to flourish. And with each new iteration of wireless technology, the industry has found new and unique ways to create more value for mobile users who expect more from their tech. 
Now as 5G continues its march towards becoming the ubiquitous mobile connectivity solution around the world, tech companies are realizing important benefits to drive more value in their machines. Not only can 5G make for a better internet experience, but the ultra-high-speed technology can also drive significant gains in environmental friendliness and other green initiatives that aim to reduce carbon footprinting. 
And as computer shoppers look for new machines to buy that offer environmentally friendly features, opting for a computer featuring 5G — and supporting the technology more broadly — is becoming especially critical. 
What is 5G? 
Before we get into the ways 5G and 5G-enabled computers can help the environment, it's important to understand what sets 5G apart. 
Fifth-generation or 5G technology is the latest and greatest iteration in mobile networking. It's designed to offer connection speeds of up to 10Gbps, making it up to 100 times faster than the previous 4G technology. 5G also offers exceedingly low latency, allowing for technology devices to communicate nearly instantly. 
While 5G still has several years left to realize its full potential, most industry experts expect it to be a game-changer for the entire tech industry and should pave the way for exciting innovations, ranging from revamped infrastructure to fully autonomous vehicles. 
But only some computers on the market today are equipped with 5G chips. So in order to take full advantage of the technology's benefits, you'll need a computer with 5G connectivity built-in. 
Acer's Spin 7 is a two-in-one hybrid that can be used both as a laptop and tablet. It also ships with 5G connectivity for fast wireless while you're on the go. But if you don't want to buy a new computer to access 5G, Acer also offers the Predator Connect D5 5G Dongle, a device that you can plug in to your existing computer for access to 5G networks. The dongle is designed for power users who want high-speed performance and can hit maximum speeds of 2.7Gbps. 
Network efficiency and emissions 
Although technology users have benefited from broadband and 4G technologies, they expel a significant amount of carbon emissions to operate. It's not easy to deliver data over networks around the globe and the combination of slower speeds and the need for more towers and cables to connect disparate parts of the world has created a negative environmental effect. 
The University of Zurich and Empa in 2020 released a study that found 5G will create efficiencies that could dramatically reduce carbon emissions. The combination of broader coverage of 5G networks and lower latency means networks around the globe will be more efficient and reduce emissions by 85% per unit of data consumed.  
The researchers cautioned that the full environmental benefits of 5G won't be realized until 2030, when networks will be fully implemented and more devices are accessing 5G networks. Consumer adoption of 5G technology will also be required to make that reduction in carbon emissions a reality. 
The 5G-ready remote workforce 
If the pandemic has taught the world anything, it's that people want to work from anywhere. And most companies around the globe are now accepting that and allowing people to work from home, the coffee shop, and yes, the office, if they so choose. 
One of the issues with remote work has been connectivity. While employees may be able to connect to a fast wireless network at the office or at the coffee shop, if they want to work at the park or anywhere fast Wi-Fi isn't readily available, they're out of luck. 
But with 5G's help, that will be avoided. Since 5G networks offer far better coverage and speeds than 4G networks and even Wi-Fi, workers around the globe shouldn't have any trouble connecting to the internet from anywhere to get their work done.  
That should provide even more freedom to employees who don't want to work in the office. It'll also significantly cut down on commutes, further reducing carbon emissions. 
Given that trend and the broader impact of improving employee productivity through 5G and remote work, it's no surprise companies and consumers alike are increasingly buying computers equipped with 5G chips. Doing so not only prepares them for all the exciting 5G innovations emerging each year but also allows for far more flexibility and productivity while on the go. 
Why speed matters 
Although 5G's speed is often touted in conversations about the technology, understanding how that translates to PCs and eco-friendliness can be a bit more challenging. 
But improving speed actually has a major impact on environmental sustainability. A recent report in The Atlantic found that it takes a single kilowatt hour of electricity to download 300 high-definition videos to a computer over a 4G network. With 5G's help, users can download 5,000 ultra-high-definition videos in 4K using just one kilowatt hour. 
As the technology industry increasingly turns to video and especially 4K video to power entertainment for users, having 5G on the ready will be extremely important. Millions around the globe will continue to download content and if 5G can do it far more efficiently, it'll go a long way towards reducing carbon emissions through file transfers. 
There are several environmentally damaging ramifications to using technology that many don't even consider. But 5G has the ability to help shift some of that. 
So as consumers and companies start thinking of ways to reduce their carbon footprint, arming themselves with 5G technology in their computers seems like a reasonable step. With 5G's help, computer shoppers can not only enjoy a better and more well-rounded mobile experience, but also take advantage of the efficiencies the technology offers.  
And over time as more technologies take full advantage of 5G's many virtues, plenty of other opportunities to reduce carbon footprinting and improve eco-friendliness should emerge. 
Joe is a writer with a passion for gaming, technology, and language learning. Joe has a knack for turning complex tech jargon into easy-to-understand prose. He's a lifelong gamer, having grown up playing classic console games like Super Mario Bros. and The Legend of Zelda, and now enjoys exploring the latest virtual worlds on PC. His interests don't stop there – he's also an avid language learner, currently studying French and Portuguese in his spare time. Whether he's writing about the latest gaming trends, reviewing cutting-edge tech products, or sharing language learning tips, Joe brings a fresh perspective and infectious enthusiasm to everything he does.
Stay Up to Date
Get the latest news by subscribing to Acer Corner in Google News.