Gaming Developers: Bethesda Softworks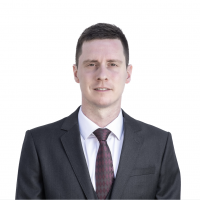 Bethesda Softworks is a company that gamers know and love. With a focus on quality, its games are known for their attention to detail and immersive worlds. A lineup of fan favorites released over the past few decades and fiercely loyal fans has engrained the company into gaming culture.
What is Bethesda Softworks? 
Based in Rockville, Maryland, Bethesda Softworks is a video game publishing subsidiary of ZeniMax Media. Although the company is owned by Microsoft, it operates independently. There is an impressive list of developers under the ZeniMax umbrella such as Arkane Studios, Bethesda Game Studios, id Software, and MachineGames. Bethesda Softworks is the dedicated publisher for the organization which is home to famed franchises such as Fallout and The Elder Scrolls.
A brief history of Bethesda Softworks
Although founded on June 28, 1986, by Christopher Weaver in Bethesda, Maryland, the story of Bethesda goes back to his earlier work at Media Technology. His experience there showed varied results, but a game developed with Ed Fletcher, called Gridiron! inspired Weaver to found another division of the company called Bethesda Softworks. He created the division "to see if the PC market was a viable place to develop games." Gridiron! was released for the Amiga, Atari ST, and Commodore 64 to strong reviews and sales. This led to Bethesda's brief involvement in the Electronic Arts (EA) game John Madden Football and later a lawsuit between the two gaming developers, which was eventually settled outside of court.
Bethesda continued to work on sports games and in 1989 released Wayne Gretzky Hockey. The game was a hit, led to multiple sequels, and spawned other sports franchises such as Hockey League Simulator, NCAA Basketball: Road to the Final Four, and PBA Bowling. Bethesda was also working on other genres and released Home Alone, Where's Waldo, Terminator, and The Elder Scrolls: Arena.
During the early and mid-1990s, the company faced identity issues and was releasing all types of games. There were several flops, but The Elder Scrolls franchise kept the company afloat. Its success allowed Bethesda to acquire Flashpoint Productions and XL Translab to become at one point the third-biggest privately held gaming publisher.
During the late 1990s, Bethesda was still searching for a franchise other than The Elder Scrolls main series to stick. Even though The Elder Scrolls II: Daggerfall was a hit, it couldn't support other flops or the lackluster sales of The Elder Scrolls spin-offs. With the possibility of bankruptcy looming, things looked grim, but Bethesda continued to push out enough games to stay alive.
In 1999, ZeniMax Media was founded as a holding company by Weaver and Robert Altman. This would lead to reorganization in the early 2000s. In 2001, Bethesda Game Studios was formed and Bethesda Softworks took on the role of publisher. Soon after, Weaver was let go by ZeniMax which led to lawsuits that were settled out of court.
The 2000s saw some higher-quality titles released by Bethesda. However, there were also some mediocre games and movie tie-ups, such as The Pirates of the Caribbean. Luckily, The Elder Scrolls III: Morrowind, The Elder Scrolls IV: Oblivion, and Fallout 3 were huge hits and well-received. Huge revenues, increased funding, and an improved reputation was the result. The later part of the decade and early 2010s saw another wave of quality games which included Fallout: New Vegas, Rage, Wet, and Wolfenstein: The New Order.
The 2010s also saw the release of The Elder Scrolls V: Skyrim and Fallout 4. Bethesda was firing at all levels. It even dropped the mobile game Fallout Shelter in 2015. Things changed with the release of the massively multiplayer online (MMO) game Fallout 76. It was criticized for its gameplay design, bugs, glitches, and lack of human non-player characters (NPCs). The company also misled buyers of its special edition by including nylon bags instead of the advertised canvas duffle bags. Furthermore, while dealing with the issue, Bethesda was a victim of a data breach, which further infuriated fans.
While eventually moving past the difficulties of the Fallout 76 release, the late 2010s saw multiple hits including Deathloop, Doom Eternal, Rage 2, and The Elder Scrolls: Blades. Also, in March 2021 Bethesda properties were added to Xbox Game Studio with the acquisition of ZeniMax Media by Microsoft for $7.5 billion. 
Why is Bethesda influential in the gaming community? 
As a company that was once stuck experimenting with all types of genres, it was the influence of Fallout and The Elder Scrolls that built the strong reputation as a quality developer and publisher.
Fallout 
The Fallout series is praised for the quality of gameplay, ambitious nature, minimalist sound design, degree of realism, and as an interactive experience. In 2008, Fallout 3 was awarded IGN's Overall Game of the Year Award, and The Golden Joystick for Game of the Year in 2009. Fallout 4 was also a nominee for Game of the Year in 2015.
The Elder Scrolls 
Unlike Fallout, which had its intellectual property purchased by Bethesda, The Elder Scrolls was developed under its umbrella from day one. In 2013 the series was voted on GameSpot as the Greatest Game Series of the Decade for the 2000s. It won dozens of awards in the RPG category for Morrowind, Oblivion, and Skyrim and took home The Golden Joystick Game of the Year Award for Oblivion (2006) and Skyrim (2012). Also, in 2009 and 2011 fantasy writer Gregory Keyes released novels set 40 years after the events in Oblivion to the delight of fans. 
Other games 
With the purchase of id Software in 2009, Bethesda acquired the rights to Doom, Quake, Wolfenstein, and more. Since the acquisition, Doom has thrived and was a nominee for Game of the Year in 2016 (Doom) and 2000 (Doom: Eternal). Although Bethesda has not been involved and the content is based on the original games, Doom has also been adapted as a movie multiple times. Not to be outdone, Arkane Studios' Deathloop was also a nominee for Game of the Year in 2021 and won the Golden Joystick for the Critics' Choice Award.
The future of Bethesda Softworks 
Bethesda's presence in the gaming world has gotten stronger over the years. With the backing of Microsoft and so many influential titles to showcase, it's not hard to imagine that this will continue.  
Other media 
Amazon Prime has a Fallout series in the works with an expected release in mid-late 2023. This will be a first for Bethesda and could lead to more opportunities for television shows and movies. There are even rumors of an Elder Scrolls series with Netflix, and there is likely more in store for classics such as Doom.
New releases 
There is a pretty exciting lineup from some award-winning developers confirmed over the next decade. Starfield is scheduled for 2023 and is the first original from Bethesda Game Studios in 25 years. Focus then shifts to The Elder Scrolls VI and then Fallout 5. Other titles are also on the horizon from Arcane Studios, id Software, and other subsidiaries.  
Mobile 
With well-received titles such as Fallout Shelter, The Elder Scrolls: Legends, and The Elder Scrolls: Blades already on mobile, look for updates or even new games released for IOS and Android platforms in the years to come.
*The opinions reflected in this article are the sole opinions of the author and do not reflect any official positions or claims by Acer Inc.
 About Byron Clarke: Byron is a contributing writer for Acer Corner. As a freelance copy and content writer, he writes about business, technology, and gaming. He is passionate about reading, writing, and teaching. Most days, he spends his time helping marketing teams find creative ways to reach audiences and small businesses find strategic advantages.
Tagged:
Stay Up to Date
Get the latest news by subscribing to Acer Corner in Google News.