High On Life: A Comedic Biopunk FPS by the Creator of Rick & Morty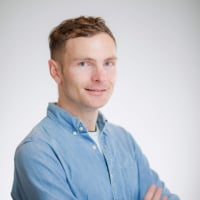 High On Life is a highly anticipated new FPS by Squanch Games, the game development company that was co-founded by Rick and Morty co-creator Justin Roiland. In High On Life, players must team up with talking weapons to stop an evil criminal cartel of aliens who are trafficking humans on the black market.
High On Life game: the story 
The game follows the story of a young man named Jack, a bounty hunter who is fighting back against aliens who are trafficking humans. Jack's story kicks off with an alien drug cartel that has invaded Earth to take advantage of the human beings that live there and who happen to make for great interstellar opiates.
As Jack, your mission is to take down six comical caricatures of alien gangster bosses. To do so, you must team up with another group of aliens. The aliens you are teaming up with are, incidentally, sentient guns (and a knife) that will guide you through your journey as you use them. As you proceed through the game, you will rescue more of the talking weapons from the alien cartel. Along with upgrading your stats, you also unlock abilities that open up new areas on old planets. You even have some choice in the order you pursue bounties, which affects how the story proceeds.
Gameplay
Combat is in the form of a first-person shooter similar to Doom. Players explore the state of an invaded Earth, and as can be expected from a game that is the brainchild of Roiland, the stunning artwork is dazzling. Design director Erich Meyr said the team spent a lot of time creating its alien worlds and described the style of High On Life as "Bladerunner meets The Muppets." In every nook and cranny, there is a gag or something interesting to discover. The world feels alive, and this is helped by the fact that the weapons are actually alive.
High On Life's intense style creates a sense of place that is highly immersive. The designers used AI art technology to generate visuals that are at times truly unsettling. Walking around and exploring these alien worlds and passing through places like mining operations and military recruitment centers feels incredibly rewarding.
The most unique aspect of High On Life is that your weapons will talk at you nonstop. These critters deliver story details, gameplay hints, and plenty of filthy yet funny one-liners. If you are into Roiland's signature delivery as demonstrated by his depiction of Morty in Rick and Morty, this game provides a concentrated dose of it. Your growing arsenal is voiced by actors like J.B. Smoove, Tim Robinson, Fred Stoller, and Roiland himself. Fortunately, Squanch Games has recognized that too much irrelevant chatter, even if you enjoy the jokes, could distract from the gameplay experience, so you have the option to reduce the frequency of the talking.
Although the gunplay is a bit looser and sloppier than the melee action, it is more than made up for with the pure creativity of the running monologue.
Developer
Squanch Games is a video game developer based in California that was founded in 2016 by Justin Roiland and Tanya Watson. Roiland is best known as the co-creator of Adult Swim's Rick and Morty.
Fans of Rick and Morty will be glad to know that High On Life has taken creative inspiration from the famous TV show. The entire visual style looks like that of Rick and Morty, and one of the guns in the game sounds exactly like Morty. Also, at one point, accidentally stomping through a miniature alien town is basically like a segment from Rick and Morty's "Interdimensional Cable" episode. 
High On Life release date and platforms 
High On Life released on December 13, 2022 for Xbox Series X, Xbox One, and PC, and is available on all 25 million Xbox Game Pass subscribers from day one. Squanch Games is yet to confirm whether High On Life will release on PS5 or PS4. Although initially announced in their trailer as a "Console Launch Exclusive" for Xbox platforms, Squanch Games later said they would also be PC version, on both Steam and the Epic Game Store. That means that the new shooter will be Xbox and PC exclusive for an as-yet-to-be-determined amount of time. Once that window has passed, there is a good chance High On Life will come to PlayStation consoles—a platform the studio has experience with following the release of Trover Saves the Universe in 2019.
You can check out the game now on Steam.
*The opinions reflected in this article are the sole opinions of the author and do not reflect any official positions or claims by Acer Inc.
About Ashley Buckwell: Ashley is a technology writer who is interested in computers and software development. He is also a fintech researcher and is fascinated with emerging trends in DeFi, blockchain, and bitcoin. He has been writing, editing, and creating content for the ESL industry in Asia for eight years, with a special focus on interactive, digital learning.
Tagged:
Stay Up to Date
Get the latest news by subscribing to Acer Corner in Google News.