OLED vs. LED: Which Kind of Monitor Display is Better?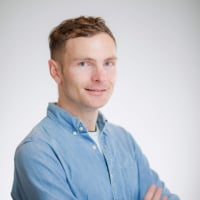 Screens have become increasingly common in our modern world. Screens are used on phones, TVs, computers, and even fridges. Each of the different screens can be made in a number of different ways, and they all have advantages and disadvantages. For a gamer or anyone who is looking at a computer monitor for more than a few hours a day, choosing the right screen technology is important. If you have been hunting for a new monitor or eyeing up the latest computer systems, it is worthwhile to know the difference.
OLED vs LED
Both OLED and LED monitors use thin panels with millions of pixels to deliver crystal-clear picture quality, and there are excellent variations of monitors in both categories. The major difference lies in how they light the image. Looking strictly at picture quality, it is hard to beat an OLED monitor. The main reason you might opt for an LED monitor instead is that LED monitors are usually cheaper than their counterpart OLED versions.
What is LED?
LED monitors are a type of LCD monitor. They require many layers to create the picture you see. One of the most important layers is the backlight, which is made up of small, bright light-emitting diodes. This LED backlight shines through a liquid crystal layer, and each liquid crystal pixel acts like a shutter, either blocking the light or allowing it to pass through. The type and sophistication of the backlight contributes to the overall picture quality, especially how well the TV can display dark areas of the picture. 
What is OLED?
OLED stands for organic light-emitting diode. Unlike the transmissive liquid crystal pixels in an LED monitor, an OLED's pixels are emissive. That means they do not need a separate light source, like the backlight in an LED monitor. It also means that when an OLED pixel is not activated, it emits no light at all. This is what gives OLED monitors the incredible black levels they are known for. It also allows for OLED screens to be thinner than LED screens. 
LED vs OLED: How are they different?
Brightness and blackness. 
Black levels and brightness are key factors in picture quality, and they are especially important when displaying the expanded contrast range of high-definition gaming content. OLED and LED monitors can both do a great job with this, but they have different strengths. Brightness is one area where high-quality LED monitors have outperformed OLEDs. The brightness that a modern LED backlight can deliver surpasses that of equivalent-quality OLED monitors. If you are mostly interested in nighttime use, you cannot beat the absolute black of an OLED display. With its ability to turn off each pixel individually, "blooming" artifacts can be effectively eliminated—no more halos around bright objects on dark backgrounds. OLED cannot be beat for contrast, and the picture quality is excellent in a darkened room, but if you are going to be looking at your monitor during the day, it is worth considering an LED monitor.
Durability
LED monitors have been around for many years and have proven to be extremely reliable, typically providing many years of trouble-free service. OLED monitors have not been around for as long, but their expected lifespan is around 100,000 hours (similar to LED). One potential issue you might hear about with OLED monitors is the risk of burn-in. This can happen if the screen is displaying static images like those of a computer program with a status bar that never changes. It is essentially the premature aging of those pixels. The Acer Quick Access application allows you to adjust screen saver settings to help avoid burn-in.
Color
Both OLED and higher-end LED monitors are likely to have near-perfect color accuracy and the ability to display the wide color gamut needed for HDR gaming and video content; however, OLEDs excel in showing the darker end of the spectrum. Some LED models use color-enhancing technologies like nanocrystals or "quantum dots" to improve their color performance. QLED technology maintains full color accuracy and saturation at any brightness level.
Other types of displays 
QLED 
What is QLED? QLED stands for quantum light-emitting diode. A QLED monitor is just like an LED monitor except it uses tiny nanoparticles called quantum dots to super-charge the brightness and color. In this way, QLED manages to improve upon the brightness and color depth that is achieved with OLED, but since it still has a backlight layer, its black color is not as dark as that of OLED.
CRT and plasma screens 
Two screen technologies that are now obsolete are CRT and plasma. CRT stands for cathode ray tube and was the original technology used for computer and TV monitors. Bulky and with very low precision, CRT monitors were superseded by the superior digital technology of LCD flat-panels. Plasma screens use small cells containing plasma: ionized gas that responds to electric fields. Plasma screens lost nearly all market share to LCDs, which are much cheaper to manufacture, in the early 2010s. 
 The best monitors for gaming and everyday computing 
Here are three Acer products that use the latest LED technologies. 
1) 48" Predator CG48 Gaming OLED Monitor
This massive 48-inch display is big enough to be a TV replacement. It has a 135K:1 contrast ratio, HDR10, and 98% coverage of the DCI-P3 color gamut, made possible with the use of OLED screen technology, which also allows for true blacks to be replicated by turning off individual pixels. The CG48 will be released at the end of 2022 and will provide one of the most stunning visual experiences currently possible.
2) 14" Swift 3 OLED Laptop 
his laptop has a brilliant 16:10, 2.8K OLED display that you will thoroughly enjoy, whether you are photo editing, relaxing with a movie, or just admiring the sheer depth of contrast and color. The Swift 3's display has a contrast ratio of 1,000,000:1, which allows for the display of true black color. It has been professionally calibrated and certified to balance blue light limitations while preserving higher color quality – keeping potential eyestrain to a minimum for more comfortable, extended viewing. 
3) 16" Swift Edge Ultrathin 4K OLED Laptop 
Work from anywhere in 4K OLED and experience a sensational range of color and clarity with DCI-P3 color gamut support. While also offering true black color thanks to its OLED technology, the Swift Edge offers 500 nits of brightness, which is extremely high for a laptop and is good for use on a sunny day. The screen boasts a 3840x2400 resolution with a narrow bezel and 92% screen-to-body ratio. Thanks to its large, bright screen, this device is great for immersive gaming. 
Neither OLED nor LED is perfect, but which one is better? Some prefer OLED's skill in handling darkness and its lighting precision. Other people prefer the ability of LED to go brighter and maintain color precision at bright levels. Whichever you choose, you can rest assured that both technologies have matured considerably and will be a good investment. 
*The opinions reflected in this article are the sole opinions of the author and do not reflect any official positions or claims by Acer Inc.
About Ashley Buckwell: Ashley is a technology writer who is interested in computers and software development. He is also a fintech researcher and is fascinated with emerging trends in DeFi, blockchain, and bitcoin. He has been writing, editing, and creating content for the ESL industry in Asia for eight years, with a special focus on interactive, digital learning.
Stay Up to Date
Get the latest news by subscribing to Acer Corner in Google News.