How to Buy a Gaming Desktop PC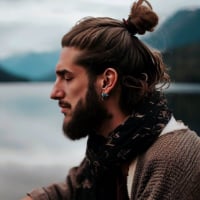 The debate between PC gamers and console players has for years centered on whether consoles or computers are the best and most powerful options to get the most out of video games. And with new PC tech entering the market each day, most side with PC gamers and their belief that if you're looking for the best and most favorable gameplay experience at any given moment, opting for a gaming-focused desktop PC is your best bet. 
But like everything else in the PC gaming market, there's nuance in deciding on how to buy a gaming desktop. You'll undoubtedly come across options that range in price, features, and design, and you'll discover at least a handful of computers that seem to hit all the right marks. Choosing one is where things get tricky. 
So read on to learn more about the gaming desktop market, key features, and other considerations as you look to buy your next computer. The following will take some guesswork out of deciding what gaming desktop is best and help you get the most out of your gameplay experience. 
Set a budget 
When you invest in a gaming desktop, you'll find that prices can escalate quickly. So the first thing to do when buying a new gaming PC is to establish a budget and stick to it. Your budget will depend upon the components you want, how important design is in your decision, and just how powerful of a gaming experience you desire.  
Most gaming PC makers like Acer now offer a range of options for any budget, so you shouldn't have trouble finding at least a few suitably priced options.  
It's all about the graphics card 
The graphics card is at the center of the gaming desktop experience. Graphics cards from either AMD or Nvidia can get the job done, though there are certain concerns to keep in mind before you decide which is right for you. 
Regardless of the brand you choose, be sure that your graphics card is using either Nvidia's G-Sync or AMD's FreeSync technology to ensure your gaming visuals sync between the graphics card and monitor. You should also keep in mind that the more dedicated memory your graphics card has, the more powerful its performance. Also be sure to go with a graphics card that works with a 4K monitor and choose the graphics card that has a faster clock speed. 
Don't be surprised if you become overwhelmed analyzing all the features graphics cards have to offer. But if you err on the side of the more powerful options, you'll generally have a better gaming experience. 
Other power considerations 
In addition to the graphics card you pick, you'll want to buy a machine that has plenty of other powerful components. 
At the top of that power decision is the processor. Whether you opt for an AMD or Intel processor, go with one that has a fast clock speed and uses the latest technology from either company. Although processing power isn't necessarily the most important feature in a gaming PC, the more powerful the chip, the better the gaming performance. 
Built-in memory also matters in a gaming desktop. As long as you have a computer with plenty of RAM (32GB or more in a gaming desktop would be desirable), you shouldn't have any trouble running some of today's most powerful games. And since gaming desktops tend to be really powerful, you'll also want to have high-powered fans under the hood to keep your components cool and computer running smoothly. 
Design matters 
Your gaming desktop's design is another major consideration that goes above and beyond the look and feel of the device. 
When you choose a gaming desktop, you'll need to decide whether you want a traditional tower design or if you'll opt for a shorter and more space-saving mini tower. While either option has its virtues, larger towers generally provide the space for more power and more graphics cards to make them ideal for those who want better performance. 
The tower option you choose also dictates how many ports your gaming desktop offers. Since you'll probably use a host of accessories with your computer, it's a good idea to choose a tower that has a variety of display, networking, and data ports. Especially be on the lookout for HDMI, DisplayPort, USB Type-C, and Gigabit Ethernet ports.  
Speaking of Gigabit Ethernet, don't skimp on connectivity: you need fast Internet speeds to play online with others. Get a gaming PC that helps you take full advantage of your home internet's top speeds. 
Consider accessories 
All serious gamers are on the lookout for accessories to boost their desktop gaming performance. You'll especially want to be on the lookout for a high-powered 4K monitor to help you enjoy your games with the most vibrant visuals. Opting for a gaming mouse and keyboard may also be a good idea, since you can usually modify and optimize their performance to match your gameplay style and make you more competitive. 
Having extra ports in your gaming desktop also paves the way for you to add other accessories, like a gaming headset with a microphone, a front-facing camera if you want to chat with friends, and additional monitors for a better viewing experience. 
Want to upgrade? 
If there's anything true about the gaming industry, it's that it's always evolving and new technology is sometimes required to enjoy the best gaming experience. So when you decide on your next gaming desktop, check to see how easy it would be to upgrade the machine. If you can crack open the tower to swap out RAM, graphics cards, storage, and other components, you could easily future-proof yourself and upgrade your desktop on your own when you realize your computer isn't keeping pace with video game innovation. 
Buying a desktop gaming PC is no simple task if you're someone who wants to play for hours each week at the most competitive of levels. But it's doable if you have the right plan, know your budget, and have the best components to help you enjoy the games you love. 
Joe is a writer with a passion for gaming, technology, and language learning. Joe has a knack for turning complex tech jargon into easy-to-understand prose. He's a lifelong gamer, having grown up playing classic console games like Super Mario Bros. and The Legend of Zelda, and now enjoys exploring the latest virtual worlds on PC. His interests don't stop there – he's also an avid language learner, currently studying French and Portuguese in his spare time. Whether he's writing about the latest gaming trends, reviewing cutting-edge tech products, or sharing language learning tips, Joe brings a fresh perspective and infectious enthusiasm to everything he does.
Tagged:
Stay Up to Date
Get the latest news by subscribing to Acer Corner in Google News.