The Story of Dota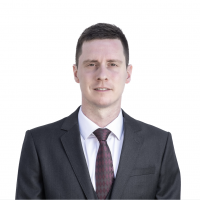 As a pioneer in the multiplayer online battle arena (MOBA) genre with a massive esports community, Dota is one of the most influential games of a generation. Not only does the gaming world hold its developers in high regard, but its journey from a fan-modified game to an esports juggernaut is legendary.
What is Dota?
Defense of the Ancients (Dota) is a free-to-play MOBA game. Players choose a unique hero from a pool of over 100 and play in a 5v5 team setting. They work their way down lanes toward an opponent's base to destroy the team's Ancient. As a strategic game, it requires tactics, teamwork, coordination, and momentum. Although the original was a modification (mod) of Warcraft III, Valve's Dota 2 is a stand-alone game and one of the world's most popular franchises.
What is a multiplayer online battle arena (MOBA) game? 
A MOBA game is a subgenre of strategy games in which teams compete in a battle arena. The objective is to destroy a heavily guarded enemy base or in some cases eliminate other players. Each player manages a single character that is assisted by computer-controlled units that spawn at given intervals. Characters level up while gaining experience and use currencies such as gold to buy items and upgrades. The map is covered by jungles, which are home to obstacles and neutral creatures who may attack both teams. Players can defeat these creatures to level up, collect items, or receive other benefits. However, games typically have three lanes that provide more direct routes to the enemy's base and once it's destroyed, the match is over.
The history of Dota 
Dota traces its roots back to the StarCraft: Brood War fan mod Aeon of Strife (AoS). In AoS, a player controlled a single hero unit to fight enemies. While leveling wasn't included, players used currency for upgrades. Released by Aeon64 in 1998, it was the inspiration for Dota.
The success of fan mods led to the inclusion of a free world editor in Blizzard Entertainment's classic Warcraft III: Reign of Chaos. The editor allowed players to create custom objectives, items, campaigns, maps, and other scenarios which could be played online using Battle.net. From this platform, Dota was created by Kyle "Eul" Sommer. Dota's map was similar to the map used in AoS and could hold up to ten players (5v5). Although the gameplay was similar to AoS, heroes were given unique abilities and could level up in-game.
Using Warcraft III: The Frozen Throne expansion's updated world builder, fans went to work on new iterations of Dota. The most successful mod came from Steve "Guinsoo" Feak's Dota: Allstars. Soon, it became the dominant edition and by November 2003 the first competitive version was released as Dota: All Stars v.5.84. This sent the game into the stratosphere and gained the attention of the gaming giants. Guinsoo soon joined Riot Games, which led to the creation of League of Legends, and Dota was transferred to the developer IceFrog.
Although the identity of IceFrog is unknown, he brought Dota to new heights and became one of the most influential people in the industry. He balanced the game and added new content without changing game dynamics, which fans loved. Under his watch, the game became an esports hit and, alongside League of Legends, helped build the MOBA genre into what it is today.
In 2009 the American developer and publisher Valve brought IceFrog on to build Dota 2. Although a trademark battle loomed behind the scenes, fans patiently waited for the release. Finally, at the Gamescom 2011 expo, Valve announced an esports tournament called The International (TI) that would feature the largest-ever prize pool to celebrate the release. With $1.6 million up for grabs, professional players competed to the delight of a worldwide audience. The Ukrainian team of Natus Vincere would win the title and the $1 million grand prize.
Over the next few years, Dota 2 grew rapidly. Not only did developers tirelessly improve the game, but Valve continued to build and crowd-fund for The International. In 2013, the game was released for free on Steam, which saw a boost to the player pool and tournament purses. By the time the Chinese team Newbee won TI4 in 2014, the total purse had increased to $10.9 million.
The latter half of the 2010s saw big changes with the introduction of new heroes, a fresh user interface, and an update in 2015 to run on Valve's Source 2 engine. In 2016 another update significantly changed maps, rebalanced heroes, and added new features. 
In 2021, the prize pool for TI10 reached over $40 million making it the largest prize pool in esport history. Most recently, $18 million was awarded for TI11 in 2022. With millions watching, Tundra Esports won the $8.3 million grand prize and the TI11 crown on October 30, 2022.
Biggest tournaments
The Dota 2 prize pools continue to attract top gamers who bring with them intense gameplay and excitement for fans. Some of the biggest tournaments include: 
The International 
Asia-Pacific Predator League 
European Pro League 
The Dota 2 Asia Championship 
BTS Pro Series
Dota in popular culture and its future 
Although Aeon of Strife is credited as the first MOBA game, Dota popularized it for the masses. While defining a genre is impressive enough, Dota's impact reaches much further.
Esports 
Dota 2 is one of the most widely played esports games. While not quite as popular as League of Legends, players log millions of hours worldwide and tune into esports platforms such as Twitch. The Dota 2 World Championship (The International) is one of the biggest events in esports and has the record for the largest prize pool. Dota 2 is also a part of popular dual games esports tournaments such as Asia-Pacific Predator League.
Mainstream Media 
The world of Dota is not limited to gaming and regularly pops up in other types of media. Dota: Dragon's Blood is an animated series by Netflix that is already in its third season. With popular characters such as Mirana, Dragon Knight, and Invoker being introduced to the public, the community continues to expand its reach. 
In 2006, Sweden's Basshunter released Basshunter Dota. The video has over 64 million views on YouTube and has become the game's unofficial anthem. While the most popular, Basshunter Dota isn't the only song to use the game as inspiration. Filipino artists Aikee and Vanessa released Dota o Ako in 2011 and YouTuber hlgf used the Witch Doctor's in-game responses to create Witch Doctor Sings a Song.
Traditional Sporting Events 
The inclusion of esports in traditional sporting events is long overdue. However, in 2022, the Commonwealth Games included Dota 2, eFootball, and Rocket League as separately branded demonstration events.
The 2022 Asian games in Hangzhou (rescheduled for 2023) will also include Dota 2 in the esports category. Even more exciting is the recent speculation that esports and Dota 2 will in some capacity be included in the 2024 Olympic Games in Paris.
Upcoming Events 
The next big tournament for Dota 2 players is the Asia-Pacific Predator 2022 Grand Finals, running from November 11 – 13 in Japan. This year's competition will feature both Dota 2 and PUBG: Battlegrounds. With $400,000 and the APAC Predator League Shield on the line, teams from 15 countries and territories will face off in person for the first time in over two years. It's bound to be a lot of fun.
Tagged:
Stay Up to Date
Get the latest news by subscribing to Acer Corner in Google News.