5 Tips to Verify Green Tech is Really Eco-Friendly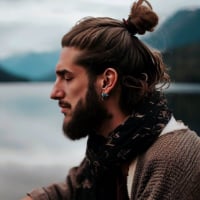 As the green tech movement continues to march on with new products and services entering the market each day, some consumers need to spend time and effort trying to determine if the eco-friendly products they're buying are actually environmentally conscious. 
Determining whether green tech products are green is surprisingly (and unfortunately) not as easy as you might think. Although the market is filled with sustainable tech, even those products that are billed as environmentally friendly fall short of what the average green shopper may desire. 
There is undoubtedly a slew of outstanding sustainable tech products that the typical consumer will find truly eco-conscious — and many they won't. We've compiled the following guide to help sort fact from fiction in the green tech landscape. 
Certifications matter 
There are several certifications in the green tech industry that aim at helping you find out if a product is built with energy-efficiency in mind. Some of the more prominent certifications include Energy Star, TCO, UL, and EPEAT. Although it's not required that companies have energy certifications in the products they sell, those that are more serious about showing their commitment to eco-friendliness usually offer products with such certifications. 
Acer's Vero line of green tech products come with several certifications. The company's Acer Vero BR7 has Energy Star, TCO, and EPEAT certifications, thanks to its use of post-consumer recycled plastic. Acer's Aspire Vero computers also carry EPEAT certifications. 
If you come across products that don't carry energy certifications, there's a good chance they're not nearly as eco-friendly as you might like. 
Is it a corporate initiative? 
It's one thing for companies to sell green products to capitalize on a trend and quite another to make a true corporate commitment to improving eco-consciousness. 
Before buying products from companies that claim to sell green tech, be sure to do some digging into the corporate initiatives it may or may not have. Companies that are committed to going green usually have plans in place to reduce their carbon emissions in manufacturing, propose solutions for reducing plastic usage, and engage in other initiatives to reduce their carbon footprint. Those that do not may not be worth trusting with driving green efforts. 
Acer has been committed to green initiatives through its Earthion program. As of this writing, the company plans to use post-consumer recycled plastic in 30% of its products by 2025 and wants to reach 60% renewable energy by 2025. Acer products overall hope to consume 45% less energy by 2025 compared to the energy they consumed in 2016. 
Look for unique features 
One of the hallmarks of any green product is a list of unique features you won't find in comparably equipped and less-environmentally friendly alternatives. Depending on the type of product, that could mean eco-friendly software features or the use of hardware components to boost a product's green performance. 
Acer's Vero computers use post-consumer recycled plastic in some of their components and have a software feature called Eco+ that aims at turning off certain features that use too much energy. 
Other green products, including eco-friendly power strips, lamps, and even lights all come with the option to control them from a smartphone to reduce energy consumption.  
Check on energy consumption 
Connected green products give you ways to monitor their energy usage and arm you with the tools you need to adjust that energy consumption on the fly. 
That's an especially important consideration when choosing a green tech product. While it's possible to estimate energy consumption in just about any green tech product, those that come with the option to monitor performance from your smartphone can take a lot of the guesswork out of the equation. 
If you have products that you want to monitor energy consumption on that don't come with their own monitoring, you can buy eco-friendly power strips that analyze consumption in each outlet. You can then adjust your energy schedule and decide when to turn any products off when they start to consumer too much energy. 
In products that ship with batteries like smartphones and laptops, keep an eye on their battery lives before you opt for a device. Those with better energy performance and longer battery lives may ultimately be the most appealing if you're seeking a more eco-conscious product.  
An eye on manufacturing 
Many companies have been eyeing their manufacturing processes for years to see how they can be more efficient. But there are still some laggards that have failed to adjust their manufacturing processes and require their supply chain partners to revamp their techniques with greener standards. 
If you're seeking more environmentally conscious products, consider analyzing company manufacturing processes and initiatives to see if they're already using green solutions or if they're planning to implement more eco-friendly manufacturing processes in the future. Since e-waste and manufacturing processes can significantly impact the environment, knowing which companies are doing their part to reduce their carbon footprint through manufacturing is a must. 
It takes effort to find companies that are truly making an impact on the environment. But there are several, like Acer, firmly committed to reducing their carbon footprint and developing products that make a difference. Once you find companies you can trust, stick with them. There's a good chance they'll only continue to innovate and improve upon their green initiatives as time goes on. 
Joe is a writer with a passion for gaming, technology, and language learning. Joe has a knack for turning complex tech jargon into easy-to-understand prose. He's a lifelong gamer, having grown up playing classic console games like Super Mario Bros. and The Legend of Zelda, and now enjoys exploring the latest virtual worlds on PC. His interests don't stop there – he's also an avid language learner, currently studying French and Portuguese in his spare time. Whether he's writing about the latest gaming trends, reviewing cutting-edge tech products, or sharing language learning tips, Joe brings a fresh perspective and infectious enthusiasm to everything he does.
Stay Up to Date
Get the latest news by subscribing to Acer Corner in Google News.