A Brief History of the Battle Royale Genre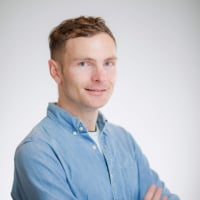 The battle royale genre is one of the most popular genres in the multiplayer video games industry, with games that involve a large number of gamers, typically around 100, controlling characters who parachute onto a virtual map, where they will battle until there is only one person left standing. Games come in multiple modes, enabling gamers to play solo or squad up in groups of two, three, or four to be the last team alive. 
Basic gameplay
A battle royale game combines elements of scavenging alongside its survival aesthetic, with the player base starting with minimal equipment, collecting loot, and then trying to eliminate all of the other players while staying inside of an ever-shrinking "safe zone" in order to be the last man standing. Some games have implemented their own special twists, like the ability to revive teammates, the opportunity to fight for the chance to respawn, or special character abilities.
The name "battle royale" can be traced back to the 2000 Japanese cult film Battle Royale, which centers on characters who must fight each other to stay alive. 
Brief history of the battle royal genre: The Hunger Games simulator 
The battle royale game format is a relatively new development, emerging in only the past decade or so. The format for battle royale-style games originated with mods to multiplayer games such as Minecraft.
The first of these mods for Minecraft was Survival Games, a competitive take on the game modeled after the 2012 Hunger Games movie. Survival Games gained popularity and the idea quickly spread to other games.
Competitive mods were subsequently developed for DayZ and Arma III. A popular battle royale mod to Z1, a zombie survival game, actually led the developer, Daybreak Company, to create its own game. Daybreak's resulting Z1 Battle Royale, also known as H1Z1 and King of the Kill throughout its development and growth process, is considered the first stand-alone game in the genre as it is today. It was originally released on Steam's early access program on January 15, 2015, as H1Z1.
In 2017, the same person who developed the battle Royale-style mods for DayZ and Arma III went on to create the stand-alone game PlayerUnknown's Battlegrounds (PUBG). Immediately following on from PUBG's success, Epic Games debuted Fortnite: Battle Royale, a competitive mode to accompany its own zombie-survival game.
In 2019, Apex Legends was released, managing to reach 50 million players in its first month alone. Tetris 99 was also released in 2019, a spin on the genre that involves players seeing 98 other gamers simultaneously playing Tetris. 
The following year brought Call of Duty: Warzone and Fall Guys: Ultimate Knockout, each with their own unique takes on the genre. 
PlayerUnknown's Battlegrounds and the dev who started it all 
The game that is most responsible for establishing the battle royale genre is PUBG, which was released in March 2017. While the game only sold two million copies within the first few months of its early access release on Steam, this number had jumped to 50 million units just a year later in June 2018. Although not the first battle royale-style stand-alone game, its popularity and style of gameplay inspired many more developers, and ever since the release of PUBG, we have witnessed a lot of competition in the genre.
The developer behind PUBG, Brandon Greene, has also been one of the most influential people in the space, being one of the first to pioneer the game format. In 2013, as a part-time web designer, Greene knew enough basic coding to experiment with his own "mod" games. He drew inspiration from existing survivor-style mods created by the online community, and of course from the cult-classic movie Battle Royale.
In late 2014, after about a year working on mods, Greene got a call from Sony Online Entertainment (now called Daybreak Game Company), who asked him to work as a consultant on a game called H1Z1 so they could license his battle royale concept to use in the game. Then in 2016, South Korean game company Bluehole (now Krafton Game Union) reached out to Greene about developing his own battle royale title, which would become PlayerUnknown's Battlegrounds. From there, the rest is history. 
Growth of the genre
The variety of the arenas looking to crown the last player standing have been evolving constantly. From fights on the battlefield to tournaments of Tetris, here are six battle royale titles that help define the genre. 
One of the most streamed games on Twitch, not only due to its free-to-play model, but also due to introducing so many new mechanics into its design. Fortnite's Battle Royale added Minecraft-like building capabilities to its original game model that players use to construct their own fortifications. From engaging in-game events, references to all facets of pop culture, frequent content drops, and fun gameplay that feels rewarding to master, Fortnite, alongside PUBG, pioneered the growth of the battle royale genre.
This colorful game includes up to 60 players who control jellybean-like creatures and compete against each other in a series of randomly selected mini-games, such as soccer, tag, or obstacle races. 
A gorgeous fantasy battle royale game, where instead of using firearms to take out other players, you use magic spells, with various buffs and debuffs at your disposal to change the way spells work.
Heavily inspired by the gameplay and mechanics of the previous Call of Duty games, this is a skill and teamwork–dependent game, requiring players to learn the ins and outs of complex weapons, their attachments, perks, and mechanics and work together to eliminate other players in the map.
A popular game that reached 50 million players in its first month alone, Apex Legends is credited as an innovator in the genre for its nonverbal ping system, which allows players to communicate without mics to mark specific locations and loot.
This is a completely unique title in the battle royale genre, yet still one of the most popular, although it is only available on Nintendo Switch. The game allows you to send garbage blocks to your opponents' Tetris games, creating an exceptionally hard puzzle for them to solve. Meanwhile, you can also get bombarded with garbage blocks. 
Battle royale of esports and streaming
A few of the major games have sustained their popularity since their initial releases. The games Fortnite and PUBG have found a place in the arena of esports, even hosting world championships in their battle royale modes.
Another trend in gaming that has been accelerated by the battle royale format is online streaming and game viewership. Battle royale games are paced such that the match is not just a barrage of constant action like in many other game formats. The infrequent player interaction, as players go about exploring, gathering equipment, and building fortresses, raises the tension levels and makes watching the games highly entertaining. Some of the best players have built up massive audiences by streaming their games live to tens of thousands of fans at a time. Ninja was one of the most popular and entertaining Fortnite streamers before he rage quit mid-game earlier this year, and Nickmercs, who started streaming in 2010, is currently the top ranked Apex Legends streamer. This growing entertainment factor is also inspiring innovations that are making spectating an interactive experience, with audiences in games like SOS being able to react to players by using emojis that affect how the game progresses. 
The battle royale genre of video gaming is more than just a modern trend: this format has spawned a generation of popular titles and streamers and is inspiring innovations in gaming that will keep gamers entertained for hours.
Ashley is a technology writer who is interested in computers and software development. He is also a fintech researcher and is fascinated with emerging trends in DeFi, blockchain, and bitcoin. He has been writing, editing, and creating content for the ESL industry in Asia for eight years, with a special focus on interactive, digital learning.
Tagged:
Comments
Stay Up to Date
Get the latest news by subscribing to Acer Corner in Google News.