What is an eSim and How Does it Work?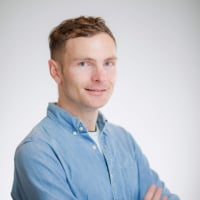 The plastic chip we call a SIM card has been essential for mobile phone adoption. However, because the SIM card evolved alongside national telecom technologies, it inherited many issues from those networks. Fortunately, we now have eSIM technology, which addresses many of the challenges faced by people who are internationally mobile.
GSM from 2G to 5G
The first generation of cell phones were like regular landline phones but without cables; their primary function was to transfer voice. The idea of enabling Internet access over the GSM network started with the second generation of cell phones. With mainstream adoption and an increasing demand for data heavy applications, cellular networks around the world gradually made improvements to their speed, reliability, and scale, but one thing has remained the same over the years: the need to have a physical SIM card. This is because the telecom operator providing the network you connect to needs to be able to check if your service has been paid for. The key function of each SIM, or Subscriber Identity Module, is to authenticate each user on the network. A SIM allows carriers in every country to keep the network accessible for paying customers. 
What is eSIM? 
Welcome to the new era of embedded SIM: a programmable hardware module. A piece of hardware built into an electronic device, an eSIM acts like a traditional physical SIM card, identifying and authenticating a device on a cellular network. Since it is embedded, the eSIM always stays inside the device. There is no need or ability to remove it. It serves the same purpose as the regular SIM card to any telecom operator. Yet, the whole process of buying a plan and registering your details is done directly on the device. This greatly increases convenience for travelers.
Devices with eSIM technology
eSims have been available in Apple Watches since Series 3 in late 2017. Smartphone devices that incorporate eSIM are proliferating, helped by Apple including it in every iPhone since the XR and XS models, which were released in 2018. Apple also added eSIM to the 2018 iPad Pro, although it has not removed the physical SIM card slot.
Google's Pixel 2 shipped with an eSIM that only supported Google Fi, whereas the Pixel 3 and newer Pixel devices support third-party mobile carriers. Samsung brought eSIM to its flagship smartphone lineup with the Galaxy S20, and Microsoft's Surface Pro LTE was the first Windows 10 device to ship with eSIM.
Here is a list of top-range devices that include eSIM chips (as of September 2023):
Apple:
iPhone 14, Plus, Pro, and Pro Max
iPhone 13, 13 mini, 13 Pro, and 13 Pro Max
iPhone 12, 12 mini, 12 Pro, and 12 Pro Max
iPhone 11, 11 Pro, and 11 Pro Max
iPhone SE (2020)
iPad Air (3rd generation)
iPad Pro (3rd generation)
iPad mini (5th generation)
Google:
Pixel 7 and Pixel 7 Pro
Pixel 6 and Pixel 6 Pro
Pixel 5 and Pixel 5a
Pixel 4a
Pixel 3a and Pixel 3a XL
Samsung:
Galaxy S23, S23+, and S23 Ultra
Galaxy S22, S22+, and S22 Ultra
Galaxy S21, S21+, and S21 Ultra
Galaxy S20, S20+, and S20 Ultra
Galaxy Z Fold 3 and Z Flip 3
Galaxy Z Fold 2 and Z Flip 5G
Galaxy Note 20 and Note 20 Ultra
Microsoft:
Surface Pro 9
Surface Laptop 5
Surface Laptop Go 3
Motorola:
Razr 5G
Edge+ (2020)
One 5G UW (2020)
Huawei:
Conventional SIM cards can usually be purchased at stands, kiosks, and phone company stores at airports and in city centers, but buyers frequently encounter issues purchasing SIM cards abroad: 
mobile plan and usage rules can be complicated, and translations into English are not always available, 
SIM card stands at airports can quickly become crowded depending on the amount of concurrent inbound flights, 
getting a card usually requires providing a passport and address, and this can introduce potential privacy violations in the case of data breaches, 
some vendors overcharge for SIM cards, 
buying dozens of SIM cards while traveling through multiple countries involves unused quotas and potentially losing your original SIM card.
None of these issues arise with eSIM, as you can shop online before you travel, and profiles are loaded into the eSIM over-the-air without the need to visit a store.
Benefits of eSIMs
eSIM technology saves space by removing the physical SIM tray. Devices can be smaller because the eSIM chip is embedded on the device's motherboard—there is no unnecessary space taken up by placing a slot and tray on the outside edge of the device. This allows for thinner designs and larger batteries. The lack of a tray opening also allows for better water resistance.
Other innovations that can be brought about with the transformation of SIM to this new embedded model include:
Laptops, tablets, and other devices with eSIM: There are already some Windows laptops with eSIM, and the market is waiting for the first eSIM-capable Apple MacBook. Many tablets already utilize eSIM. The next step is for remote monitoring devices such as forest fire monitors and weather monitoring devices to incorporate eSIMs. This will make remote access and carrier swapping much simpler.
eSIMs for events and conferences: Big events like Coachella in Indio, California and Gamescom in Europe could be sponsored by eSIM service providers, where every participant gets an eSIM QR code with limitless Internet use for the duration of the event. Console Connect, which has an extensive 5G partner network worldwide, launched a new eSIM service in early 2022 that enables conference and event organizers to support delegates returning to in-person events with a seamless and secure roaming service. 
Cafe chains and coworking spaces: Although small physical spaces like cafes usually offer free Wi-Fi, the service can be patchy, and no one likes keying in Wi-Fi passwords. There is room for loyalty plans for members of coworking spaces or frequent visitors of specific cafe chains. Members could be issued eSIM plans that work at all of the branches of a franchise.
How does eSIM work? 
Prepaid eSIMs for tourists: Several prepaid eSIM providers have emerged for tourists. Check which operators offer eSIM in the country you will visit and research the data plans they offer. In the U.S., the two most prominent providers are Holafly and T-Mobile.
International eSIM plan: Where local carriers have been slow to offer prepaid eSIM options to travelers, international SIM card providers have seen an opportunity. Companies like Airalo and Surfroam offer eSIM-based data services in many countries and regions around the world, enabled via an app. They are not as cheap as local data packages, but Airalo in particular is often pretty affordable for light to moderate data use. 
eSIM at home: switch your usual number across: Switching your main phone service to eSIM frees up the physical SIM slot to be used while traveling without losing access to your home number. This makes the most sense for people who spend several weeks or months in a country that does not yet offer eSIM and who want a local SIM to access the cheapest rates. 
Should I use an eSIM service?
Registering for a new phone service by eSIM rather than by physical SIM card is a no-brainer. Most people appreciate the ease of signing up to an eSIM service through an online portal or by scanning a QR code, and no one enjoys fiddling around with small and fragile SIM cards, especially when traveling through a busy airport. The choice is obvious: card free.
Ashley is a technology writer who is interested in computers and software development. He is also a fintech researcher and is fascinated with emerging trends in DeFi, blockchain, and bitcoin. He has been writing, editing, and creating content for the ESL industry in Asia for eight years, with a special focus on interactive, digital learning.
Tagged:
Stay Up to Date
Get the latest news by subscribing to Acer Corner in Google News.