10 Games to Play at a Party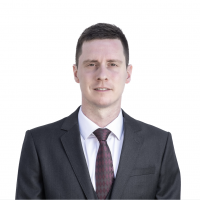 Video games are a great way to get people together and have some fun. But with so many different types of video games out there, it can be hard to know which ones are best for a party. From classics like Mario Party to more under-the-radar releases such as Ultimate Chicken Horse, there's something for everyone. We've put together a list of ten party games that are sure to get everyone excited and having a good time.  
4 classic party games 
There are a handful of tried and tested games that always hit it off at a party. Although there are no surprises here, having a lineup of games your guests are familiar with is never a bad idea. 
Mario Party 
As the classic party multiplayer, Mario Party features characters from the Mario series and allows up to four players to compete against each other on game boards and in mini-games. The series is easy to pick up, is generally well-received, and most people have at least heard of it. 
Just Dance 
As a fun dancing game that gets everyone moving, Just Dance is perfect for parties. Up to six players can dance along to popular songs and compete to get a high score. The game allows players to mimic the movements of on-screen dancers to a selected song. It's one of the most popular party video games, is simple, and is extremely addictive. 
Super Smash Bros. 
A fighting series that is perfect for parties. Up to eight players can battle it out in epic all-out brawls using characters from various Nintendo franchises. Super Smash Bros. is widely considered to be one of the best fighting games ever made, thanks to its easy-to-maneuver but unique gameplay mechanics and a huge roster of iconic characters. 
Overcooked 2 
A game in which players cook and serve food to customers within a time limit. Up to four players must work together to complete the tasks while also avoiding kitchen disasters. Overcooked 2 is a fast-paced and chaotic game that will provide hours of fun at any party.
6 under-the-radar games for parties 
Although games like Super Smash Bros. and Just Dance are great, there won't be any points awarded for host creativity. It's likely your guests would have played them dozens of times and might be interested in playing something new. Luckily, some great, lesser-known games are perfect for your next party. 
Heave Ho 
Heave Ho is a cooperative multiplayer game where up to four players use their bodies to overcome physics-based puzzles. The objective of the game is to work together as a team to get all players to the finish line. Players must use their hands and feet to grab onto objects in the environment to swing, climb, and otherwise navigate their way to the end. 
Ultimate Chicken Horse 
In Ultimate Chicken Horse, players take control of one of several animals who must compete to reach the end of each level. This party platformer allows for up to four players to place traps throughout the course after each attempt to aid or trip up others. As points are scored by completing the level, this can get tricky and competitive. Each level features a unique setup that is both fun and in some cases infuriating. 
Lovers in a Dangerous Space Time 
As a frantic cooperative space shooter, players control one of up to four players who help control a spacecraft. Players must work together to pilot, complete tasks, destroy enemy ships, and rescue survivors. With Lovers in a Dangerous Space Time's randomized level layouts and a variety of weapons and power-ups, the game stays challenging and fresh.
Teenage Mutant Ninja Turtles: Shredder's Revenge 
Developed as a love letter to the 1991 classic Teenage Mutant Ninja Turtles: Turtles in Time, this classic brawling 2D side-scrolling action game allows up to four-six players (depending on console) to control classic Ninja Turtle characters. The retro style and gameplay of Teenage Mutant Ninja Turtles: Shredder's Revenge have been praised by many, and its simple gameplay and openness to button mashing make it a hit with seasoned gamers and beginners alike.
Boomerang Fu 
A popular physics based combat game that pits players against each other in a battle royale. The game is simple but requires quick reflexes to avoid getting hit and good aim to take out other players. Boomerang Fu offers a unique game style that is easy to pick up and is sure to delight gamers of all ages at any party.
Keep Talking and Nobody Explodes 
This co-op party game is all about teamwork. One player attempts to defuse a bomb while the others hold the instructions and talk them through it. The gameplay of Keep Talking and Nobody Explodes is intense and fast-paced while encouraging problem-solving and communication. As hectic as it sounds, it's even more so once you start playing. 
What to look for when choosing a video game for a party 
Choosing a suitable game or series of games for a party isn't an easy task. Balancing the interests of your guests can be a complicated ordeal, so there are a few things to keep in mind.
Think about the number of people who will be playing and how many controllers you have. 
Have some options. Mix it up with some classics and under-the-radar games. 
Consider the age range of your guests. 
Avoid anything too complicated or too simple.  
What is the level of competition? Are you looking for something intense or a laid-back party atmosphere? 
Look for a game that can be played in short bursts or one that has multiple levels, so more people can play. You don't want something that will drag on for hours, or be over too quickly.  
Do you want a particular theme? Some games are lighthearted, while others are more serious. Choose a game that fits the mood you're going for.
Get ready for your next party 
Like parties, these games are meant to be enjoyed by everyone. Choosing the right games can be tough, but with the right mix of classics, newer games, and even those that are on the edge of bizarre, you're sure to have something for everyone. While this list could easily be much longer, with these suggestions and new party-style indie games being released every year, you'll have lots to choose from. So, go out and have fun picking the perfect lineup! 
*The opinions reflected in this article are the sole opinions of the author and do not reflect any official positions or claims by Acer Inc.
 About Byron Clarke: Byron is a contributing writer for Acer Corner. As a freelance copy and content writer, he writes about business, technology, and gaming. He is passionate about reading, writing, and teaching. Most days, he spends his time helping marketing teams find creative ways to reach audiences and small businesses find strategic advantages.
Tagged:
Comments
Stay Up to Date
Get the latest news by subscribing to Acer Corner in Google News.