How to Make Your Current PC More Environmentally Friendly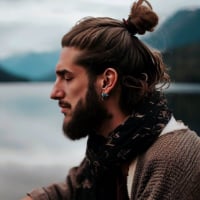 The green PC market is changing at a rapid pace. Now more than ever, consumers are seeking machines that offer environmentally friendly features and components. Acer is proud to be a leader in ensuring consumers get the products they desire. 
But for those who've recently bought a computer or simply don't want to buy a green PC yet, there are ways to make currently owned machines more environmentally friendly. And although these computers may not come with the post-consumer recycled plastic or key software features found in Acer's Vero line of computers, they can be improved to reduce their environmental impact. 
From a new look at how to use software to reduce battery load to a look at products and accessories that can replace less environmentally friendly alternatives, the following guidelines will help you improve your existing desktop or laptop's eco-friendliness and reduce your carbon footprint. 
Buy energy-efficient accessories 
One of the first things to realize about a green PC is that it's not operating in a vacuum. You undoubtedly have components like a mouse, camera, chargers, additional monitors, and other accessories attached to your device.  
That's why it's a good idea to do your research and find energy-efficient accessories you can use alongside your PC to make it more environmentally friendly. Acer sells a host of devices, including the Macaron Vero Mouse, which all aim at reducing your carbon footprint. You'll also find the market has everything from carrying cases and eco-friendly lighting in your office to more power-efficient battery packs. 
Use low-power modes 
One of the core features in Green PCs like Acer's Vero line of computers is the ability to turn off power-hungry features and run the machine in a more energy-efficient power mode.  
Even if your existing computer doesn't come with eco-friendly power modes out of the box, you can easily turn them on by creating custom power modes. Be sure to turn off your machine after just a minute of lapsed use and keep your monitor as dim as you can bear it (more on that in a bit). Also monitor which apps and services are using your battery power the most and turn those off whenever possible. Doing so will allow you to boost battery life and improve energy-efficiency. 
Upgrade your PC (or donate it if you want a new one) 
As tempting as it may be to buy that shiny new PC, if you only plan to leave your current PC lying around to collect dust, you're not doing your part to reduce e-waste.  
Before you buy your next computer, consider whether you should upgrade your existing machine. Doing so will allow you to enjoy the benefits of newer technology without creating more electronic waste. You can easily find stores online that sell components like new graphics cards, processors, solid-state drives and others to improve your computer performance and match some of today's more powerful alternatives. 
If you simply can't upgrade your computer and want something new, consider donating your existing machine. Doing so not only helps the environment by not allowing the computer to land in a junk heap, it also helps you support organizations that are trying to narrow the digital divide and provide people who aren't connected to the Internet today a pathway to get there. 
Buy a smart outlet 
One of the best things you can do to reduce your current PC's environmental impact is to invest in a smart outlet or power strip. 
There's a good chance that you're currently using an outdated power strip or outlet that simply doesn't come with the features available in today's eco-friendly alternatives. Smart outlets or power strips let you monitor energy usage and determine when your PC is using the most energy. You can also use attached smartphone apps to quickly turn off power outlets when your computer isn't in use and set schedules so your power strip automatically turns your machine off whenever it's not in use. 
Smart outlets and power strips also give you a sense of just how much energy you're using throughout the day and help you make more informed decisions about how you can reduce that consumption. 
Turn the monitor off 
Even after you optimize your computer's power settings and opt for a smart outlet, you may still find ways to reduce your energy consumption by making some tweaks to your monitor.  
Today's monitors come with a range of settings to help you control power consumption. You can easily dim your monitor's screen so it doesn't run as vibrantly and therefore use as much energy. You can also set the monitor's screen saver to turn on more quickly. Speaking of that screen saver, did you know that it's still consuming energy? When you're done using your computer, the better option is to turn off your monitor completely to reduce your power consumption. 
Crafting a plan to build a more environmentally friendly computing environment is no small task when you have a computer that isn't energy efficient. But with some tweaks here and there, you can at least improve your eco-friendliness and move towards reducing your carbon footprint. And over time, opting for a green PC can be the next move in rounding out your eco-friendly plans. 
Joe is a writer with a passion for gaming, technology, and language learning. Joe has a knack for turning complex tech jargon into easy-to-understand prose. He's a lifelong gamer, having grown up playing classic console games like Super Mario Bros. and The Legend of Zelda, and now enjoys exploring the latest virtual worlds on PC. His interests don't stop there – he's also an avid language learner, currently studying French and Portuguese in his spare time. Whether he's writing about the latest gaming trends, reviewing cutting-edge tech products, or sharing language learning tips, Joe brings a fresh perspective and infectious enthusiasm to everything he does.
Stay Up to Date
Get the latest news by subscribing to Acer Corner in Google News.