A Guide to Finding Freelance Work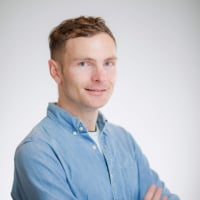 A freelance job is one where a person works for themselves rather than for a company. While freelancers do take on contract work for companies and organizations, they are ultimately self-employed. They usually work from home, although some rent studio, office, or coworking spaces. Freelance work can bring a lot of variety to a person's career. Freelancers are not employees of the companies they work for; they are contractors. Freelancers don't have the usual, run-of-the-mill employment contract with any one company. Jobs vary in size as well, so it is pretty common for a freelancer to be working on a number of projects at once.
Freelancers are responsible for all sorts of things that traditional employees are not, such as finding and billing clients, setting their work hours, keeping track of time spent on different projects, and paying their own employment and business taxes. While it is possible to balance freelancing with other employment, many commit to freelancing full time. This is the most effective way to build and maintain good working relationships and an impressive portfolio. 
Freelance and remote work jobs
An example of a freelancer would be an independent journalist who researches news stories and publishes them as videos on YouTube, earning revenue through the platform. Another example would be a web designer or an app developer who does one-off work for a client and then moves on to another client. Digital nomads jobs are those that involve freelancers actively traveling to and working from exotic locations. Here are more examples of freelance jobs:
Film/video editor 
Graphic designer 
IT consultant 
Make-up artist 
Musician 
Personal trainer 
Photographer 
Programmer 
Publishing copy-editor/proofreader 
Social media manager 
Translator 
Writer 
What is the gig economy?
In the United States, it is estimated that about one-third of the population is operating in some form of gig capacity. That number is expected to rise as more organizations adopt independent contractor work in order to save time and money. The rising number of freelancers corresponds with the recent expansion of the gig economy.
The gig economy is made up of those companies that operate flexibly, exchanging labor and resources through digital platforms that actively facilitate buyer and seller matching. In the gig economy, organizations hire independent contractors and freelancers instead of full-time employees. Work is allocated on a temporary basis, as can be seen in companies such as Uber, DoorDash, and Airbnb. 
Where does the term freelancer come from?
It was first coined in 1819 by Scottish writer Sir Walter Scott in his novel Ivanhoe. In Ivanhoe, Scott describes Italian and French mercenaries as "freelances," meaning they were free men who offered their services (in this case, their skill with a lance) to wealthy landowners. They basically amounted to a private army and would fight on their Lord's behalf against groups loyal to other noblemen.
Freelancers vs. contractors
Both freelancers and contractors are self-employed workers who provide services and carry out projects for clients. Contractors tend to work on fixed-term contracts for end clients and are usually based on their clients' sites. Many contractors are sourced via recruitment agencies. Contractors tend to work in sectors such IT, engineering, social work, finance, health, and education. Freelancers tend to work for multiple clients at a time and often work from their own home; It is less common for freelancers to work full-time from their clients' sites. Freelancing is popular in creative industries, such as in design, photography, and marketing.
Freelance work: Pros and cons
"The supreme accomplishment is to blur the line between work and play." This quote by Arnold J. Toynbee rings true for many freelancers. To make a success of freelancing while maintaining a work/life balance, especially when working alone, it is important for freelancers to have structure in their daily schedule. They must be disciplined in managing workloads and adhere to deadlines. Having business acumen is useful for building a client base and managing finances.
A freelancer, therefore, has to be well-organized. This includes keeping track of various conversations, deadlines, and work in tandem. Freelancers also need motivation, enthusiasm, and passion for their work to secure clients and build up their career. 
Pros 
Flexibility 
Work from anywhere 
Choose your own projects 
High pay rates 
Build skills 
Healthy difference from office culture
Cons 
Inconsistent workload and irregular income 
Difficulty finding clients 
Admin: invoicing, business finances, and taxes 
No built-in insurance 
Isolation and loneliness 
Which freelance websites can people use to find work?
Freelance and work from home jobs can be hard to find when a person is just getting started. Meeting potential clients is an essential element for freelancers and contract workers looking to start or grow their business. Opportunities to get out and meet people face-to-face should be taken advantage of. Exchanging business cards can help improve relationships and bring in referrals.
Networking events, word-of-mouth activities, and job posting sites are all useful tools. Some of the best freelance work marketplaces include the following:
Upwork: This is one of the largest freelance marketplaces, and it is open to any kind of remote, freelance work. It can be a solid starting point for new freelancers; however, some freelancers find the fees are too high and that it is tough to find well-paying remote work jobs when first getting started. For businesses with a large budget, there is a $500 search function that narrows results to carefully screened professional freelancers who have more than ten years of experience and excellent reviews.
LinkedIn: Many companies use LinkedIn to search for freelancers and to check the credibility of freelancers sourced elsewhere before deciding whether to hire them. So for freelancers, LinkedIn is an important networking tool for showcasing their experience and professional attributes. Freelancers simply need to ensure they have a complete, client-focused profile, a large, relevant network, and some profile activity.
Toptal: Toptal pitches itself an exclusive network of the world's top talent in business, design, and technology, providing a marketplace in which developers, designers, finance experts, project managers, and product managers can advertise their services. Only 3% of the 100,000 people who apply to the platform each year are approved. Toptal claims to have the best freelancers in the world, and they have a vigorous screening process to ensure all freelancers are very good at what they do.
Fiverr: Fiverr is one of the best low-cost freelance platforms, hosting freelancers who offer services that start at just $5. Freelancers with expertise in an extensive range of services, from singing telegrams to programming, can advertise on the platform. Fiverr is ideal for short projects or small, recurring projects; for clients, the fee is 5%, while for freelancers, the fee is a hefty 20%.
Freelancer: There have been more than 16 million jobs posted on Freelancer since the site's creation. The more specialized a freelancer's set of skills, the more likely that freelancer will rank highly enough to obtain a suitable project. Freelancer has a verification process but lacks a screening process, so the quality of freelancers on the site can vary. It charges lower fees than most other platforms.
*The opinions reflected in this article are the sole opinions of the author and do not reflect any official positions or claims by Acer Inc.
About Ashley Buckwell: Ashley is a technology writer who is interested in computers and software development. He is also a fintech researcher and is fascinated with emerging trends in DeFi, blockchain, and bitcoin. He has been writing, editing, and creating content for the ESL industry in Asia for eight years, with a special focus on interactive, digital learning.
Ashley is a technology writer who is interested in computers and software development. He is also a fintech researcher and is fascinated with emerging trends in DeFi, blockchain, and bitcoin. He has been writing, editing, and creating content for the ESL industry in Asia for eight years, with a special focus on interactive, digital learning.
Tagged:
Stay Up to Date
Get the latest news by subscribing to Acer Corner in Google News.