Eco Friendly Smartphones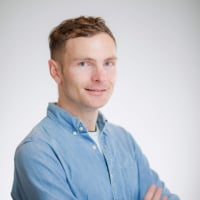 A smartphone is about 40% metals, 40% plastics, and 20% ceramics and resin. 
As well as the "conflict minerals" tungsten, tin, tantalum, and gold, phones also contain silver, nickel, and lead in the circuit board, cobalt, zinc, and copper in the battery, and arsenic, chromium, and selenium, all of which can leak during production and disposal.
Our insatiable hunger for new phones is putting an ever-greater strain on the environment, primarily through the demand for raw materials, the use of harmful chemicals, and the creation of waste.
Unless recycled metals are used, the aforementioned minerals must all be mined. Fortunately, some environmentally conscious smartphone companies are developing innovative, new products and production methods that avoid or reduce the need to mine for new minerals.
The concept of an eco-friendly smartphone that uses sustainable materials has been gaining traction for a number of years. Eco smartphones are an innovation in the smartphone manufacturing industry that aim to solve many of the challenges associated with conflict minerals, toxic chemicals, labor rights, and environmental sustainability. 
Current environmental challenges in the smartphone industry
Conflict minerals: These are minerals that are mined in areas of armed conflict. Heavily exploited workers are used to mine these minerals, while the money has been found to fund armed groups and prolong the conflict. The mining process itself can damage environmental ecosystems. 
Toxic chemicals management: Chemicals such as phthalates, polyvinyl chloride, and brominated flame retardants have been used heavily in the electronics sector and are harmful to the environment. 
Supply chain management: Labor exploitation has been rife in the production of electronics goods. Effective supply chain management policies are essential for upholding workers' rights. 
Eco smartphone checklist
When determining whether a smartphone is an eco smartphone, here are a few questions to consider: 
Were sustainable materials used in the phone's production? 
Where did the materials come from? 
How was the product manufactured with regard to worker conditions and pay, energy usage, and pollution? 
Where did the packaging come from and how was it made? 
How energy efficient is the phone? 
How easy is it to recycle the phone? 
What waste products will it leave behind at the end of its life? 
Eco smartphone brands 
Brands such as Fairphone, Shift, and Teracube are developing innovative solutions to tackle the sustainability challenges of smartphone production. These companies aim to truly put people and the environment before profit. Here are three eco smartphones available now from these companies: 
Fairphone 
The Fairphone 4 is the latest device from Fairphone. Most of the Fairphone 4 is made out of user-replaceable modules, meaning you can swap parts in and out as you need to. There are modules for the display, battery, rear camera, selfie camera, headphone jack, USB-C port, speaker, and more. For repairs or upgrades, all you need is a Philips screwdriver.
The handset is created with responsibly-sourced materials, and Fairphone is an outspoken advocate for better working conditions in the mobile tech industry.
The Fairphone 4 has a Snapdragon 750G processor, 6–8 GB of RAM, 128–256 GB of expandable storage, a 6.3-inch Full HD+ display, and a 3905 mAh battery.
Teracube
Teracube is working with iFixit to make repair guides and parts available for people who like to do their own repairs and upgrades. Their latest phone, the Teracube 2e, is designed to be the world's most reliable smartphone.
For those who are not into DIY repairs, Teracube are so confident in the repairability of the Teracube 2e that they're offering a four-year warranty for it, and under this warranty, all repairs cost a flat rate.
The Teracube 2e has solid specs for its price, including a MediaTek Helio A25 processor, 4 GB of RAM, 64 GB of storage, 6.1-inch Full HD+ display, 13 MP + 8 MP dual rear cameras, and a 4000 mAh battery. You also get a 3.5-mm headphone jack, USB-C charging, microSD expansion, dual SIM slots, and NFC for Google Pay. 
Shift
The Shift6m is built under fair working conditions, with highlights including easy access to the battery and screen, only one type of screw head being used to hold the phone together, and the availability of tutorials and repair tools to aid in repair. Of course, opening the Shift6m has no influence on the warranty.
It comes with 4 GB RAM, 64 GB max storage, a 4240 mAh battery, 21 MP primary camera, 13 MP selfie camera, and an AMOLED 5.7" screen. When it comes time to disposal, consumers are encouraged to recycle the device with Shift's returns deposit system. 
Other ways to be environmentally conscious 
Upgrade your modular phones
Modular phones are made so that the user can easily repair any problems or broken parts themselves. They are the easiest type of smartphone to upgrade. You can open them up to replace a part without hurting the rest of the device or voiding your warranty. This is an important feature for phones and other sustainable products, as it extends the lifespan of the phone. 
Repair your phone
Beyond the use of adhesives that make it harder to access the insides of a device, some manufacturers limit the availability of spare parts only to a manufacturer's preferred servicers, or lock down the software to restrict businesses from being able to repair devices. This results in increased costs and disincentivizes repair, encouraging instead the purchase of new devices.
Right to repair is a growing movement worldwide that aims to give users the right to easily and cost effectively repair the products they own. Various right to repair groups in almost every state have been organizing with lawmakers to introduce legislation that encourages companies to develop more repairable products. Likewise, in the EU, a sustainable development framework known as the Ecodesign Directive has been proposed that promotes right to repair. More choice in repairs can lead to lower costs overall and extends the useful lifespan of phones. Repairing your phone rather than buying a new one is better for the environment. 
Buy refurbished phones 
Design for disassembly is a huge determination in whether a phone is an eco smartphone. Eco smartphone brands develop phones with refurbishment in mind. Their phones are designed so that at the end of their lifespan, they can be easily taken apart, the precious metals inside can be extracted, and any scrap remnants can be disposed of responsibly. 
There are many benefits to buying a refurbished phone. It is an environmentally friendly option, since buying recycled products keeps them out of landfills. Also, refurbished phones are usually sold at discounted prices, because once they are used, they cannot be sold or labeled as "new". Next time you're interested in a new phone, consider what its afterlife will look like and how it might be recycled, or better yet, buy a refurbished phone.
*The opinions reflected in this article are the sole opinions of the author and do not reflect any official positions or claims by Acer Inc.
About Ashley Buckwell: Ashley is a technology writer who is interested in computers and software development. He is also a fintech researcher and is fascinated with emerging trends in DeFi, blockchain, and bitcoin. He has been writing, editing, and creating content for the ESL industry in Asia for eight years, with a special focus on interactive, digital learning.
Ashley is a technology writer who is interested in computers and software development. He is also a fintech researcher and is fascinated with emerging trends in DeFi, blockchain, and bitcoin. He has been writing, editing, and creating content for the ESL industry in Asia for eight years, with a special focus on interactive, digital learning.
Stay Up to Date
Get the latest news by subscribing to Acer Corner in Google News.