7 Best Educational PC Video Games for Kids (2022)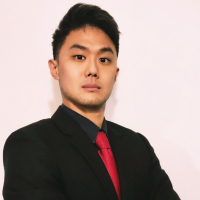 Discover educational video games to get your child to learn through entertainment and fun. We outline the seven top games for PC in our guide. 
What are educational video games? 
Video games are one of the most popular forms of entertainment these days. Estimates show that by 2025, the global market will rise to about US$268.8 billion annually – notably more than the $175 billion in 2022. An increasing number of these games are educational.  
It may seem counter-intuitive, but video games teach a variety of skills: 
Problem-solving 
Strategizing 
Concentration 
Patience and perseverance 
Critical thinking 
Experiential learning 
Social skills 
Agency 
Pairing these skills with more subject-oriented material will have your child learning and willing to learn, free from the dryness of a textbook. Games show your kids that education can be fun and could lead to a desire for lifelong learning.  
How long have these games been around? 
Educational game titles have been around since the late 1960s (Logo Programming, 1967) but kicked off in the early eighties and have become increasingly prevalent with global titles such as: 
Civilization 
Little Big Planet (PlayStation) 
Minecraft 
Incorporate video games into learning 
One of the best things about educational games is that they usually don't seem academic. In most cases, getting a child to play a video game won't be difficult. Ask your child to help you with something on the PC or show you how to do something, and then you can leave them to it once they have the basics. A positive learner-based situation that isn't oppressive or forced. 
Are educational video games proven to work? 
Research indicates education through video games works. They work by giving the learner a challenge, feedback, and response. This increases: 
Motivation 
Player engagement 
Risk-taking in a safe environment 
Graceful failure 
Ability to transfer learning to the real world 
What are the 7 best educational games? 
There are literally hundreds of educational games for:  
Young learners 
Classics  
Most popular  
All these games in our list are available on PC or through your internet browser.  
1) Best for Math: Prodigy Math (Grades 1-8) 
Math is one of the most challenging subjects to get children interested in. Prodigy has done an excellent job of keeping students engaged and learning. Prodigy Math takes your child on an adventure in a fantasy world, casting spells. Your child will need to use their math skills to level up.  
Prodigy Math Pros: 
Fun and very engaging 
Progressive learning 
Visually good 
Easy to use 
Prodigy Math Cons: 
Premium membership - may create friction if you're on the free plan as limited options 
Learners might be distracted by buying new costumes rather than learning 
This could lead to peer pressure due to outfits showing who has what 
Excessive screen time
In Where on Earth is Carmen Sandiego, the Crown Jewels have been stolen. Learners use a magnifying glass to ask witnesses questions and use the clues to travel around the world to find the thief - Carmen Sandiego. Children learn the names of capital cities, landmarks, and other historical and geographical facts. The game is very simply put together but is quite fun. 
Carmen Sandiego Pros: 
Free to play 
Interesting and fun 
Easy to play so that you can focus on the geography 
Carmen Sandiego Cons: 
Suitable for children with a grade 4 reading level 
Kids learn physics, math, the solar system, and the basics of aerospace engineering in Kerbal Space Program. Straightaway, children must build a rocket ship to get the aliens called Kerbals up into space. They must use realistic designs to get off the ground. You can explore the universe, build spaceships and space stations, and build bases. Kerbal has three levels: 
Sandbox: a free play area with no specific goals except to hone skills 
Science: develop new technology and advance the species 
Career: take control of and manage the whole space program 
Kerbal Pros: 
Engaging and very well designed 
Realistic and fun 
Difficult enough to need real thought but not dispiriting 
Has expansion packs 
Kerbal Cons: 
No Free to try option 
Suitable for children 11 and up 
In Letters, kids will learn through practicing English language skills in an easy-going and fun way. Learners journey back in time to the 1990s and go through letters learning all about Sarah as she grows up. Then go online in the 2000s to witness her teenage years. The players shape her future-making decisions on how she deals with everyday and family life. The player uses words to help her grow up and change her future. 
Letters Pros: 
Relatively cheap through Steam 
Has two fun expansions 
Relatable for teenagers 
Branching storyline- discover new things with each playthrough 
Easy playability 
Beautiful imagery 
Letters Cons: 
Some puzzles are too easy 
'Hidden word' aspect can be a bit boring 
Considers some heavy themes- but these are handled sincerely 
Only available through Steam 
Minecraft teaches a bit of everything. Your child will learn to solve problems, collaborate, improve reading and math, and be more creative. Minecraft is a world-building game where players explore, gather resources, make tools, and battle in some tame combat. The game has five different ways for players to approach the game: 
Survival 
Creative 
Adventure 
Spectator 
Multiplayer 
Minecraft teaches teamwork and motivates kids to improve reading and math skills. There is even the Minecraft Education edition. 
Minecraft Pros: 
Thousands of mods giving near-infinite content for creativity 
Can collaborate with friends, encourages teamwork 
Kids can learn to code and improve math skills 
Kids learn how to manage resources 
Minecraft Cons: 
No in-game tutorials 
Not for impatient people 
Can be very time consuming 
Your child will learn about historical events and figures, foreign languages, cultures, languages and customs, critical thinking skills, and thinking critically in Nancy Drew. Your child also knows how to separate facts from opinion and how to sort what is relevant and irrelevant information. You play as Nancy Drew, an amateur sleuth, and must solve a mystery located in different parts of the globe. 
Nancy Drew Pros: 
More than thirty adventures 
Engaging and satisfyingly difficult 
Very well-detailed covering a variety of subjects in depth 
Sews the seeds of STEM 
Family-friendly 
Nancy Drew Cons: 
It can end up being expensive with 33 titles 
Some tasks can be frustrating and time-consuming 
Age of Empires is a history-based game for older kids (13 and over/ Rated TEEN). Your teen will develop an empire to last the ages. There are more than 200 hours of gameplay and 1000 years of history, so there is plenty to learn about the human capacity to advance. They will learn finances, resource accumulation, and the necessary infrastructure for a thriving society. With 35 original civilizations and frequent add-ons, there's much to learn and many ways to learn it. 
Age of Empires Pros: 
Lots of fun for teens and adults 
Engaging and great for focus 
For bilingual kids, they can keep up the second language from one of the 15 available on the system. 
Age of Empires Cons: 
Some mild violence (from a distance) 
Some mild language 
To sum up, these are just a few of some amazing games you can find to help your child learn through fun. The games are colorful, entertaining, informative, and engaging. Some games for specific subjects, like Nancy Drew and Minecraft, cover several at once. Education games are an excellent option for home-schooling, stormy days and nights, and when it's just too hot to play outside to keep your child engaged and wanting to learn.
*The opinions reflected in this article are the sole opinions of the author and do not reflect any official positions or claims by Acer Inc.
About Malcolm Archibald: Malcolm is an SEO copywriter that helps businesses thrive. He's passionate about languages and helps companies improve traffic, bring in customers, and build a better web presence.
Tagged:
Stay Up to Date
Get the latest news by subscribing to Acer Corner in Google News.