A Brief History of Esports and Competitive Gaming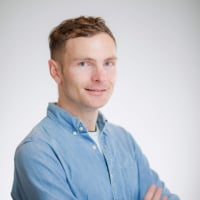 Esports is the sport of the digital generation. Dating back to the 1950s, digital sports have developed from an early niche existence into a mass phenomenon that is watched daily by an audience of millions via streaming platforms and in sold-out stadiums. The biggest esports titles—League of Legends, DOTA 2, and Counter-Strike: Global Offensive—attract the best players in the world with prize pools valued in the millions of dollars.
What is esports?
Esports is competitive, professional video gaming that primarily involves teams competing against each other in tournaments for a cash prize, with first-class athletes vying for the top spots in their game of choice. Here are some of the biggest esports games as of 2022:
Dota 2 
Counter-Strike: Global Offensive 
Fortnite 
League of Legends 
StarCraft II 
PlayerUnknown's Battlegrounds (PUBG) 
Overwatch 
Hearthstone 
Heroes of the Storm 
Arena of Valor
Is esports a sport?
With traditional sports, people have to be organized into the same physical location, whereas with esports, people from all around the world can play instantly with an Internet connection. Apart from the lack of physical strength required, esports still requires teamwork and mental and physical health in the same way that traditional sports do.
Esports history
The earliest forms of competitive computer gaming date back to the 1950s. A single-player version of XOX was designed in 1952 in which a human played against the computer. The first multiplayer game, Tennis for Two, was presented in 1958. It allowed two people to play against each other using an early form of the joystick. Although these games were the earliest versions of competitive computer games, they fall short of what people would consider esports to be today.
In 1972, the world's first esports tournament, the Intergalactic Spacewar Olympics, was hosted at Stanford University. The game played at the tournament was Spacewar!. In Spacewar!, two players fight against each other with one spaceship each. Twenty-four players met at this tournament to compete in Spacewar!, and the winner received a year's subscription to Rolling Stones magazine.
These early games could only be accessed at places that had the requisite computer facilities, such as universities and computer science research institutions. Later technological developments brought esports to a wider audience, beginning with the introduction of consoles and arcades.
The first game console that could be connected to a TV appeared in 1972 and was called the Magnavox Odyssey. This console was an important milestone in bringing digital gaming to a broad audience, as TVs had already become ubiquitous by that time. Arcades were another invention of the 1970s; however, only a few arcade machines offered the possibility for human players to play against each other. The arcade game Sea Wolf appeared in 1976, and this was the first game to incorporate permanent high score lists. Other games soon followed suit with leaderboards, and these leaderboards became a measure of each player's skill in lieu of multiplayer functionality, paving the way for competitive arcade gaming.
Throughout the 1990s, PC hardware became cheaper, more powerful, and subsequently more common in private households, and the games industry shifted more of its development efforts towards PC gaming. In the mid-1990s, the first large LAN parties were organized. These were events where gamers could bring their PCs and compete with each other and form teams. Continuous advancements in network technology and private Internet connections allowed ever larger groups of gamers to play together, and eventually allowed gamers to play online without needing to be physically present. Games such as Quake, StarCraft, Unreal Tournament, and Doom were popular at this time for gamers who wished to compete alone or as part of a team. 
Esports tournaments
In 1999, an esports event was held in Duisburg, Germany. More than 1,600 players from all over Europe met to compete in various games for the Gamers' Gathering, and this was considered to be the first event of its kind. Esports tournaments have come a long way since then, becoming major competitions that draw live audiences of esports gamers numbering in the tens of thousands. Gamers get to watch the best esports teams from around the world compete for cash prizes from prize pools that are valued in the millions of dollars.
Some of the biggest esports tournaments in the last few years ranked by total prize pool, in USD, include the following:
The International 2021 - $40,018,400 
Fortnite World Cup Finals 2019 - $30,000,000 
Honor of Kings World Champion Cup 2021 - $7,728,000 
LoL World Championship 2018 - $6,450,000 
Call of Duty League Championship 2020 - $4,600,000 
PUBG Global Championship 2021 - $4,412,831 
Overwatch League Season 2 Playoffs - $3,500,000 
ESL One Katowice 2018 (Dota 2) - $1,000,000 
Notable esports tournaments 
ESL ONE Dota 2 - Malaysia 2022 
The Electronic Sports League (ESL) is host to the ESL ONE Dota tournaments. ESL One Dota 2 features competitions between the best Dota 2 teams in the world. ESL One Malaysia 2022 is scheduled for 23 to 28 August, with the final weekend playing out live at the Arena of Stars in Resorts World Genting. The tournament includes a total prize pool of $400,000, and there will be 12 teams competing; seven will be directly invited to the tournament, with the remaining 5 making their way through regional qualifiers. ESL One Malaysia 2022 will feature a live audience. Acer is the official PC partner and featured sponsor at ESL ONE Dota 2 - Malaysia 2022. 
Fortnite World Cup Champion
This annual event has in fact only been held once, in 2019, with subsequent years' events being canceled due to the restrictions relating to the pandemic. The inaugural event was a great success, with around $30 million in total prize money at stake. The event created a stir due to the enormous prize awarded to the top solo player of $3 million.
League of Legends World Championship
League of Legends (LoL) has been one of the most popular games in recent years, and LoL tournaments attract millions of viewers. In 2021, total prize money at the League of Legends World Championship tournament was approximately $2 million. In 2018, the total prize money for the tournament hit a peak with approximately $6.5 million available. Prior to the finals matches, Riot Games, who organizes the tournament, typically puts on a grand opening ceremony to ramp up the excitement at the event.
The International
The International is the world's largest endowed esports event. In 2021, the Dota 2 tournament had $40 million USD in prize money at stake. Although the tournament is organized by the game's developer, Valve, most of the prize money comes from players and fans, who crowdfund the event, increasing its popularity and the total prize pool. The International is now held mainly in North America, although it was started in the esports metropolis of Cologne, Germany. 
How did esport become so big? 
While gaming has been around for a few decades, the esport industry in particular has experienced enormous growth in only the last 3-5 years. This growth was made possible by improvements in computer and Internet technology; there is now greater and easier access to the Internet than ever before, and this has allowed for an increase in esport viewership. With more viewership comes an overall broader interest in the industry, with young talent gradually emerging onto the global stage. As video gaming technology continues to develop, and as societal interest in esport grows, the trend towards bigger and better esports tournaments is likely to continue.
Ashley is a technology writer who is interested in computers and software development. He is also a fintech researcher and is fascinated with emerging trends in DeFi, blockchain, and bitcoin. He has been writing, editing, and creating content for the ESL industry in Asia for eight years, with a special focus on interactive, digital learning.
Tagged:
Comments
Stay Up to Date
Get the latest news by subscribing to Acer Corner in Google News.