What are Rhythm Games?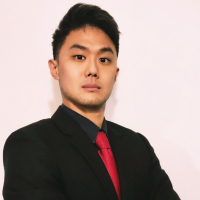 Rhythm games are one of the most interesting and unique genres in the gaming world. They require a keen sense of timing, making them an enjoyable and challenging experience. With different types of gameplay and music to choose from, you'll never get bored playing. Whether you want to kill some time, challenge yourself to achieve a new high score, or are entertaining guests, they're perfect for any occasion.  
What are rhythm games? 
A rhythm game, also known as a music game, is included in a subgenre of video games that focuses on interacting with music during gameplay. They usually revolve around pressing buttons in time with music or using other music-related actions such as singing, playing instruments, and dancing. The music genre is typically defined by its fast tempo and psychedelic visuals, but can also include slower and more relaxing levels. They can be addictive and are a great way to enjoy some classic songs while testing your reflexes. There's a huge sense of satisfaction that comes from successfully nailing a difficult section of a song, as well as the chance to show off your skills to friends and family.  
The history and evolution of rhythm games 
Although there are recorded instances of rhythm games coming from Japan as early as the 1970s, the genre as we know it didn't really begin to form until the late 1980s. Most credit Nintendo's release of Dance Aerobics in 1987 with the title of the first rhythm game. 
The concept gained popularity in the 1990s with the influential releases of PaRappa the Rapper in 1996, Dance Dance Revolution (DDR) in 1998, and Guitar Freaks in 1999. These games changed how rhythm games were played and set the foundation for more significant releases over the next decade. 
The popularity of rhythm games reached a new high in 2005 when Harmonix released Guitar Hero. Guitar Hero featured a guitar controller input making it feel more realistic and an impressive section of songs. Its success prompted the release of several sequels over the next few years and a generation of gamers who were introduced to music games. 
In 2007, Harmonix struck gold again by releasing Rock Band. Rock Band built upon the success of Guitar Hero and featured guitar, bass, drums, and vocals controller input. Combined with the earlier success of Guitar Hero, Rock Band helped cement music games into the mainstream. Not only were these games growing in popularity, but they were also one of the biggest fads of the decade. 
The popularity of rhythm games was steady through the 2010s with the release of several titles such as Rock Band 4, Guitar Hero Live, and Just Dance. However, eventually, the public lost interest, and sales dwindled. Although new songs were introduced, there was little innovation and gamers moved on. While there is still demand in arcades for games such as DDR and console games such as Just Dance, the game type has moved past its golden era. 
What are some unique controllers to play rhythm games? 
There are a few different types of controllers that can be used to play rhythm games. While each type of controller has its unique capabilities, they all share the common goal of providing an immersive experience for the player. 
Guitars: Often the primary choice of controller as they offer a wide range of buttons and fretboards to play with.  
Drums: Great for those who want a more physical experience to test their skills on a kit. 
Keyboards: Perfect for those who want to use keys and learn the basics of an electric keyboard or piano. 
Microphones: Many of the tracks included in a rhythm game are classics. Microphones let you test how well you know the lyrics and provide the challenge of hitting the high notes. 
Dance mats: If you're looking to get up and move around, these might be for you. These classic mats are challenging and exhausting but provide hours of fun. 
Rhythm game competitions 
The world of rhythm games is fiercely competitive, with players vying for supremacy on the dance floor or virtual stage. Some of the earliest and most iconic competitions were held in arcades, where players would compete for high scores on their favorite games. These days, there are competitive leagues for many popular rhythm games, giving players of all skill levels a chance to compete with the world's best. Some of these include: 
KONAMI Arcade Championship 
Dance Dance Revolution World Championship 
Just Dance World Cup 
Game recommendations for rhythm games 
During its peak, there were dozens of games released in arcades and on home consoles, allowing for music games to hit the mainstream. This game type isn't as popular as it once was, but there are some must-try classic games. Some popular franchises for PCs, consoles, and arcades include:
Taiko no Tatsujin the Drum Master  
osu! 
Guitar Hero 
Rock Band 
Dance Dance Revolution 
Just Dance 
Beatmania 
Guitar Freaks and Drum Mania 
Useful equipment for rhythm games 
A headset with Virtual 7.1 surround sound, 50mm Neodymium drivers, and Acer TrueHarmony™ such as the Predator Galea 350. Optimize your sound, so each song is crystal clear. 
A gaming-specific keyboard that's designed to maximize performance. With 19-key anti-ghosting and 87 keys that are up to 5 million keystrokes, the Nitro TKL Gaming Keyboard - NKW120 is a perfect keyboard to help you go for the high score. 
The future of rhythm games 
Rhythm games offer a unique challenge. The classic games are worth trying as they still hold up. However, with changes and advances in technology, newer games are exciting as well. What had been an uphill battle for the past few years has changed with virtual reality (VR) headsets and motion sensors. These advances have allowed developers to incorporate new gameplay mechanics that make them even more fun to play. Some games now even feature freestyle sections where you can improvise your moves. This adds an element of creativity and self-expression that is very appealing to gamers. This is the innovation rhythm game lovers have been waiting for, and the future has gone from dim to bright. So if you haven't tried one yet, now is the time.
Patrick Yu is a Senior Project Manager at Level Interactive and has 8 years of experience writing business, legal, lifestyle, gaming, and technology articles. He is a significant contributor to Acer Corner and is currently based in Taipei, Taiwan.
Tagged:
Comments
Stay Up to Date
Get the latest news by subscribing to Acer Corner in Google News.