5 Accessories to Improve Your Gaming Performance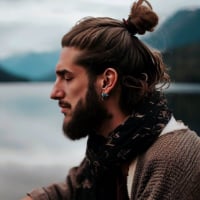 If there's anything true avid gamers know, it's that having the right tools to compete in online gameplay means the difference between success and failure. That's why most gamers invest in high-quality gaming accessories like the latest and greatest monitors, headsets, and controllers. 
But in a sea of gaming accessories, it's easy to become overwhelmed. At first glance, many gaming accessories look like they'll get the job done. But as you start evaluating their features and how they may affect the games you love to play, you'll quickly find not every accessory is right for every gamer. 
You should also keep in mind that certain gaming accessories will have bigger impacts on your PC gaming. A better gaming monitor or graphics card will go a long way in boosting your gameplay. The same goes for the right gaming mouse or headset.  
In other words, finding the right gaming accessories has a major impact on how well you play. And here are five of Acer's favorites: 
1. Acer Nitro XV2 Gaming Monitor  
The Acer Nitro XV2 Gaming Monitor is ideal for any avid gamer. The monitor comes with a 31.5-inch screen that offers 4K Ultra HD resolution at 144Hz. The monitor, which features in-plane switching technology to produce richer colors, also comes with a 400 Nit brightness and a 1ms response time to ensure it works perfectly with your games. 
In today's monitor market, ports are also important to consider. That's why the Acer Nitro XV2 comes with a USB 3.1 (Type-C) port, along with a DisplayPort powered over USB-C. It also offers one DisplayPort 1.4 port and two HDMI 2.1 ports that can support PlayStation 5 and Xbox Series X 4K gaming at 120Hz. 
With a 178-degree viewing angle, AMD FreeSync Premium support for smoother and more responsive visuals, and 99% Adobe RGB support for better-looking color representation, the Acer Nitro XV2 Gaming Monitor is a top option for any serious player. 
2. Predator Cestus 335 Gaming Mouse 
Like a monitor, having a solid gaming mouse to play your favorite video games is a must. And that's why you should consider the Predator Cestus 335. 
Acer's Predator Cestus 335 mouse has a whopping 2,000Hz polling rate and a hybrid scroll wheel and button. And since it comes with 16.8 million RGB colors, 10 programmable buttons, and five customizable profile settings, you can easily configure it and its functionality to your needs. 
The Predator Cestus 335 was also designed with ergonomics in mind, making it comfortable to use over a long gaming session. And since it offers a USB 2.0 braided cable connector, it's compatible with just about any computer you connect it to. 
3. Xbox Elite Wireless Controller Series 2 
If you're someone who enjoys playing Xbox Series X or Windows PC games, the Xbox Elite Wireless Controller Series 2 can help you get more out of your gameplay sessions. 
The controller has the familiar Xbox controller design with two ergonomically designed handles, and comes with two thumb sticks and the familiar A, B, Y, X buttons you'd expect. However, those thumb sticks offer adjustable tension features, so you can adapt how you like your controller to feel during a game. And with shorter hair trigger locks, you can improve your gameplay in first-person shooters.  
Add that to a wrap-around rubberized grip and the ability to fully customize your button layout and you find a controller that is specifically designed for serious players. 
4. Nvidia RTX 3070 graphics card 
It's hard to keep up with all the innovation in the graphics card industry, but if you find a gaming computer with Nvidia's GeForce RTX 3070 in it, you'll be awfully pleased with how well your video games perform on that machine. 
Nvidia's RTX 3070 graphics card offers enhanced Ray Tracing Cores and Tensor cores for improved game performance. It also offers high-speed memory and artificial intelligence-accelerated features to accommodate even the most powerful of video games. With games like Control or Minecraft, Nvidia's GeForce RTX 3070 outperforms earlier graphics cards, giving you a leg up over the competition. 
When you start using a gaming PC with Nvidia's RTX 3070 graphics card, you'll undoubtedly find that your gaming experiences are more immersive, color reproduction more vibrant, and latency issues eliminated. Overall, your gaming experience will be vastly improved with Nvidia's graphics card. 
5. Predator Galea 310 Gaming Headset 
Improving your gaming performance, especially in an industry where online gameplay is so prominent, means having the right gaming headset. And the Predator Galea 310 Gaming Headset is a great choice for improving your audio experience during gameplay. 
Acer's Predator Galea 310 comes with comfortable padded earpieces that envelop your ear to limit audio leakage. The gaming headset comes with 1.57-inch drivers for high-quality sound and an omni-directional boom mic to ensure your fellow players can hear you loud and clear while you play. 
Best of all, the Acer Predator Galea 310 doesn't skimp on design, thanks to its compelling black finish. And with a comfortable headband at the top, don't expect any headaches after wearing the Galea 310 during long gameplay sessions.
Joe is a writer with a passion for gaming, technology, and language learning. Joe has a knack for turning complex tech jargon into easy-to-understand prose. He's a lifelong gamer, having grown up playing classic console games like Super Mario Bros. and The Legend of Zelda, and now enjoys exploring the latest virtual worlds on PC. His interests don't stop there – he's also an avid language learner, currently studying French and Portuguese in his spare time. Whether he's writing about the latest gaming trends, reviewing cutting-edge tech products, or sharing language learning tips, Joe brings a fresh perspective and infectious enthusiasm to everything he does.
Comments
Stay Up to Date
Get the latest news by subscribing to Acer Corner in Google News.