7 Upcoming Video Game Conventions in 2022-2023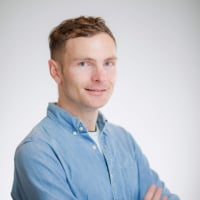 Video game conventions hold a special allure for gamers: you get a chance to play new games and to see and hear first-hand what is being released. Conventions are also amazing events for developers, hardware manufacturers, and vendors. They provide a space for like-minded people to express themselves and have fun.
While some conventions focus on the gamer crowd, there are also other events, conferences, and expos that cater to non-gamer participants of the gaming industry.
The COVID-19 pandemic and associated restrictions have affected many large conventions in 2020 and 2021, and this year, many events continue to be in flux regarding their status as in-person, online, or hybrid. Let's take a look at seven upcoming conventions that we should be preparing for in 2022 and 2023.
1) gamescom: 24-28 August 2022 
Located in Germany, gamescom is one of the world's biggest consumer video game conventions, attracting international gamers, trade visitors and exhibitors from all over the gaming and entertainment sector.
In 2019, gamescom hosted a record 1,153 exhibitors. This included global market leaders like Warner Bros. Entertainment, Epic Games International, and Microsoft, along with numerous esports suppliers and independent games developers, and computer and gaming hardware manufacturers.
While last year's edition was digital-only, organizers have said this year they will stage a hybrid in-person and digital event. 
As usual, expect to enjoy the following favorites at gamescom 2022:
Opening Night Live: Hosted by Geoff Keighley, this entertaining stream includes a number of hotly anticipated game announcements. 
Indie Arena Booth: An open home for independent game developers. 
Cosplay Village: Cosplayers, artists, music and show acts perform on the community stage.
2) Tokyo Game Show (TGS): 15-18 September 2022 
Over the past two years, Tokyo Game Show (TGS) has been mostly online, but this year, it will be primarily an in-person event, and to celebrate its return to physical form, the theme will be "Nothing Stops Gaming". 
TGS mostly hosts Japanese developers and publishers. While it used to be quite a significant video game convention in the international community, many of the Western companies typically featured have recently established themselves more firmly in other English-speaking events. 
TGS, which has seen crowds of up to 270,000 people, runs over four days: the first two days are open exclusively to industry professionals, while the last two days allow gamers and other members of the public to join. 
TGS 2022 will be broadcast live with most shows in both Japanese and English. Many programs that were featured last year, like free trials of demo versions of games, can be played from home. This will also include a virtual tour and the TGS Virtual Reality area. 
3) PAX West: 2-5 September 2022 
The West Coast edition of PAX will be going ahead this year in September, featuring hands-on sessions with upcoming video games, panels with developers and gaming personalities, and areas dedicated to tabletop and free play. 
PAX West 2022 will be held in Seattle and will include the full lineup of activities. Make sure you don't miss out on the exciting community experience, and of course these main features: 
PAX Rising Showcase: An intensely curated collection of games selected by the PAX Team and highlighted on the show floor. 
PAX Arena: The official esports stage where top-tier combatants from around the world compete. 
Omegathon: An event where twenty randomly selected attendees compete in a tournament for a grand prize. Omegathon can have competitors playing anything from Halo to Tetris. 
4) Game Developers Conference (GDC): 20-24 March 2023
Game Developers Conference (GDC) attracts around 28,000 attendees from the game development community for five days of education, inspiration, and networking.
The GDC showcases the latest game development tools and services from leading technology companies such as Amazon, Google, Intel, Microsoft, Nvidia, Oculus, Sony, and Unreal Engine.
Highlights of the GDC Expo include GDC Play, where you can play games from emerging and independent developers, and alt.ctrl.GDC, where you play games using alternative controllers and meet the developers behind them.
Who goes to GDC? 
Programmers 
Artists 
Producers 
Game designers 
Audio professionals 
Business leaders 
GDC is a must-attend event for industry insiders.
5) PAX East: 23-26 March 2023
There are a number of PAX conventions each year held in various locations across North America and Australia. PAX East, the premiere PAX event, is held in Boston, Massachusetts. 
PAX East had a successful return in April 2022 after last year's event was canceled. PAX East 2023 is scheduled to run over four days starting 23 March 2023. 
Starting out as the Penny Arcade Expo and having its first run in 2003, PAX showcases all the new major console games and latest technologies, with a focus on tabletop, independent, and arcade games. 
As with all PAX conventions, in 2023 you can expect to see plenty of upcoming big-name and independent video games, and enjoy tabletop sessions, panels, musical performances, and fun tournaments.
6) Electronic Entertainment Expo (E3): 13-16 June 2023
Los Angeles-based E3 is a trade expo where industry participants introduce and advertise upcoming games and merchandise and make major product announcements.
E3 attracts audiences of around 50,000 people, and it showcases some of the best and newest technology in the industry. With a large conference held at the end to announce all the upcoming titles, systems, and technologies, it is E3 that gamers turn to when they want to find out top-secret details about what is soon to be released.
Update: The organizing body behind E3, the Entertainment Software Association, has canceled E3. To find out why read our article "Everything You Need to Know About E3's Cancellation".
7) Blizzcon: 3-4 November 2023 
Blizzcon usually takes place in November each year in San Francisco, California, and it was last held in 2019. As of this writing, we are still waiting for official confirmation of an in-person Blizzcon in 2023. 
Blizzcon is a convention held to showcase all the upcoming Blizzard Entertainment work. The convention gathers fans in a celebration of Blizzard culture and fandom. Despite only featuring the work of one company, Blizzcon brings in crowds of up to 40,000 people. 
In addition to hearing exciting news announcements, fans get to showcase their dedication to the game worlds they love through art, cosplay, and digital storytelling contests. There is usually a concert to end the event, and it usually includes some big-name performances. 
Blizzcon typically features a selection of Blizzard's most iconic games: 
Warcraft 
Starcraft 
Diablo 
Overwatch 
Heroes of the Storm 
Hearthstone 
Video game conventions today have become tributes to technology and sources of economic growth, attracting hundreds of thousands of people each year. After two years of uncertainty, the gaming community can finally look forward to the return of in-person conventions.
8) The Game Awards 2023: December 7th
Technically not a convention, but still a gathering of passionate gamers and amazing developers, The Game Awards is an annual event that recognizes outstanding achievements in the video game industry. It is widely regarded as the most prestigious awards show for developers and publishers. Created by Geoff Keighley and supported by a board of advisers that includes industry leaders such as Epic Games, Nintendo, Rockstar Games, Sony, Tencent, Ubisoft, and Valve, the ceremony carries significant weight within the gaming community.
This year, The Game Awards will celebrate its 10 year anniversary. While no official date has been announced, the show traditionally takes place on the first Thursday in December. It is also likely that the event will return to the Microsoft Center in Los Angeles, which has been its home for the last few years. With a myriad of amazing games, such as Hogwarts Legacy, Diablo IV, Star Wars Jedi: Survivor, and The Legend of Zelda: Tears of the Kingdom, that will be released this year, competition for the 2023 Game of the Year will be one for the ages!
Ashley is a technology writer who is interested in computers and software development. He is also a fintech researcher and is fascinated with emerging trends in DeFi, blockchain, and bitcoin. He has been writing, editing, and creating content for the ESL industry in Asia for eight years, with a special focus on interactive, digital learning.
Tagged:
Stay Up to Date
Get the latest news by subscribing to Acer Corner in Google News.