10 Best Google Doodle Games in 2022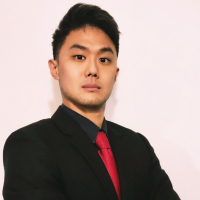 Google Doodle games are incredible experiences found on Google's homepage that can remedy your boredom. The games come in all shapes and sizes and can be anything from educational challenges to puzzle games. 
Forget the fancy controller---play games directly in your browser. Here's our list of the most popular Google Doodle games that will test your skills in 2022. 
What are Google Doodles? 
A Google Doodle is where Google's logo is altered with a unique graphic to commemorate: 
Holidays 
Special events 
Achievements 
Historical figures 
There are two types of Google Doodles:
Interactive 
Non-interactive 
Interactive Google Doodles are often games but can also be interactive art or puzzles. Non-interactive doodles are drawings or animations on the Google search homepage and aren't playable. 
Google Doodle games are playable on desktop and mobile. Perfect to chill with at work, and gameplay can last for hours.
Follow Google Doodles on Twitter to get the latest updates. 
10 Best Google Doodle games 
If you're looking for a way to kill some time and learn something new, then you should try out some of the Google Doodle games. Our picks for the ten best games include some classic arcade-style titles and unique educational content. 
10) PAC-MAN 
In 2010, Google marked the 30th anniversary of PAC-MAN with this classic arcade Doodle game that you can play on your phone or computer. 
To start, hit the "Insert Coin" button. The familiar 8-bit sound from the arcade will ring out, but it won't cost you a quarter.
The game faithfully emulates the original PAC-MAN but has a twist. The game's maze is different as it spells out Google, so you must collect all the pellets and avoid the ghosts of Blinky, Pinky, Inky, and Clyde.
The Easter Egg is that you can team up with a friend who controls Ms. PAC-MAN. To enable Ms. PAC-MAN, click the insert coin button twice. Your friend will use the WASD keyboard keys while you'll control Pac-Man with the arrow keys.
PAC-MAN is one of the most popular Google Doodles and is played by millions worldwide.
9) Doctor Who 
In 2013, the Doctor Who Google Doodle celebrated the 50th anniversary of the show and its many memorable episodes. This Doodle game is a timed puzzle challenge you can play on your computer or phone.
The premise is that those dastardly Daleks have stolen all the letters in "Google." You control Doctor Who and must retrieve a letter in each level and return to your Tardis. You regenerate into the next Doctor down the line each time you die.
8) Pony Express 
The Pony Express was a 19th-century mail delivery service. In 2015, Google honored the 155th anniversary of the Pony Express with this title. The gameplay is simple: you play as a horse-riding courier who collects envelopes while dodging cacti, bandits, and other obstacles.
Pony Express is a side-scrolling adventure - navigate with your up and down arrow keys to collect the envelopes. The goal is to get all 100 letters! You have three levels to complete, and it takes only about 5 minutes to finish the game.
7) Baseball 
To celebrate U.S. Independence Day, Google released a 
Baseball doodle. Step up to the home plate and try to hit a home run. Your opposition are peanuts, and you'll play as summertime BBQ items, including: 
"Wild Slice" Pizza 
"The Triple" hamburger 
"Lightning" Lemonade 
"Sluggin' Sirloin" steak 
The game takes a "three strikes and you're out" approach. The speed and style of the pitch change as you score more points. The pitcher's cap changes color to telegraph the pitch they throw. See how many runs you can achieve before "You're out!".
6) Wilbur Scoville's 151st birthday 
Wilbur Scoville invented the standard to measure a pepper's spiciness - the Scoville scale. In 2016, the Google Doodle team released the Scoville doodle to celebrate his 151st birthday.
The game's more educational than fun. You'll learn about the various peppers and where they sit on the Scoville scale.
You play as an ice cream cone with three scoops on top. When the target is in the center of the meter, hit the spacebar to throw a scoop of ice cream. Your goal is to freeze the pepper. The game gets more challenging as you progress through the various levels to fight spicier peppers. 
5) Celebrating Garden Gnomes 
Who doesn't love tossing garden gnomes? In 2018, Google released the Celebrating Garden Gnomes doodle to celebrate Garden Day in Germany. The premise is simple: use a catapult (or trebuchet) to fling a clay garden gnome into your garden. The further your gnome flies, the more flowers in your garden you plant — and the more points you earn! 
After learning the basics, you can select six gnomes with different: 
Shapes 
Weights 
Bounciness
See which gnome you can launch the farthest. 
4) Celebrating Pizza 
Celebrating Pizza in an ode to one of the world's most popular foods — pizza! Released in 2021 by the Google Doodle team, you slice different pizzas from around the world in this puzzle game.
Use your mouse to draw a line across the pizza and slice it with the pizza cutter. Keep an eye on the number of slices and requested toppings — the more accurate your slicing, the more stars you earn!
3) Doodle Champion Island Games 
Doodle Champion Island Games is a summer sports-adventure game celebrating the Tokyo 2020 Summer Olympics. This RPG game is Google's most ambitious and will take over an hour to complete. 
In this game, you control Lucky the Ninja Cat, who competes in seven sports minigames:
Table Tennis 
Archery 
Skateboarding 
Rugby 
Marathon 
Climbing 
Artistic Swimming
You earn a Sacred Scroll by defeating each sport's Champion Island boss. When you gain all seven Sacred Scrolls, you'll be the Island Champion and bring peace to the island. You can embark on additional quests to help the citizens of Champion Island.
Tip: To speed up gameplay, click the compass to jump to the different areas on the map.
2) Hip Hop 
Flex your DJ skills with the 44th Hip-Hop Anniversary doodle. Narrated by Hip-Hop icon Fab 5 Freddy, the doodle showcases DJ Kool Herc, the father of hip-hop, and his groundbreaking mixing.
You can create your own mix of Hip-Hop classics with your two interactive turntables. Dig into your record box to find an eclectic mix of tunes. If you're feeling wildly ambitious, you can even scratch. Don't skip the game's tutorial as it takes you on a hip-hop history lesson.
1) Pangolin Love 
Pangolin Love is a cute platform game celebrating Valentine's Day and raising awareness for endangered pangolins.
Released in 2017, you play as a lovestruck pangolin who sets off on a journey across the globe to visit your lover. 
Like the classic Sonic series, you'll roll through four levels in the game, snagging objects to woo your lover. You'll collect Cocoa beans in Ghana and progress through:
Keys are straightforward with the arrow keys and use the spacebar to jump. Each level has a 3-minute time limit, with the final level four minutes. So, it's perfect for a quick break. 
Fun Fact: Pangolins are the only mammals with scales.
How to Play Google Doodle Games Online? 
Here's how to find popular google doodle games online. 
Enter google doodle games in the search bar on Google's homepage. 
Google will present a list of titles to play. 
Tap the game you want to play, and the game will load. 
Hit the play button on the screen to begin play.
Summary 
Google Doodle games aim to educate and celebrate history while providing a fun distraction. Whether you're looking to learn something new or relax, you'll have a lot of choices with Google Doodles games.
About Robert Stark: Robert is a Taiwan-based writer and digital marketer. He has a passion for helping people simplify their lives through tech.
Patrick Yu is a Senior Project Manager at Level Interactive and has 8 years of experience writing business, legal, lifestyle, gaming, and technology articles. He is a significant contributor to Acer Corner and is currently based in Taipei, Taiwan.
Stay Up to Date
Get the latest news by subscribing to Acer Corner in Google News.