Chromebooks: Why They May Be Perfect for You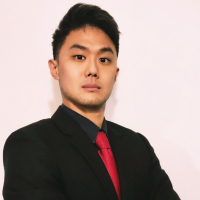 Some people need all the bells and whistles. Some are satisfied with the bare minimum. For those in need of laptop functionality without too much fluff, there are Chromebooks. Between smartphones, tablets, laptops, and desktops, there's no shortage of options available for consumers who need a computing device.  
With the release of the Chromebook, consumers have found the perfect middle ground between all of the options. Chromebooks have risen in popularity over the last decade much to the surprise of those who believe "more is better."
What is a Chromebook?
In short, a Chromebook is a laptop with a trimmed-down set of functions and capabilities. Chromebooks are often much cheaper than most laptops available. Most Chromebooks cost in the $300 to $1,000 range. Due to this cheaper price point, Chromebooks are selling like crazy. When we consider the variety of consumer needs and the income differences in a global context, the lower-end Chromebook option is perfect for many.
With a more limited capability, Chromebooks serve a very specific market: those who are looking to do basic browsing, office work, and general computing. Essentially, it provides the user with a "lighter" experience. Because of this, Chromebooks have positioned themselves nicely along the spectrum somewhere among phones, tablets, and laptops.
Chromebooks came out in 2011 and their popularity has increased year over year. 
Google has undoubtedly changed the way we use the internet. Now, Google is innovating the entire computing experience with the release of Chromebooks. 
The popularity of Chromebooks has been driven by a number of factors: companies supplying their employees with lean devices just for work, consumers looking for a second device for a dedicated set of simpler tasks, users seeking a more minimal computing experience, and those with limited budgets.
What is Chrome OS?
While many big manufacturers offer their own version of Chromebooks, Chromebooks still have a predominant attachment to Google through its dependence on Chrome. As the name suggests, Chromebooks are reliant on a preference for Google's browser, Google Chrome. With many consumers not needing much more out of a device beyond email, web browsing, and working within basic documents found in Google Drive, Chromebooks are a perfect fit.
But unlike most laptops running on Windows, Chromebooks run on Chrome OS. 
It's a Linux-based operating system, an operating system that used to be reserved for fringe computer enthusiasts. Chrome OS revolves around the use of the Google Chrome browser. Because of this, the Chromebook is optimized for web-based usage. Anything you generally accomplish using your browser can be accomplished using Chrome OS: browse the web, check emails, work on a Google doc, watch YouTube videos, and more.
In the early days, Chromebooks were more limited in their functionality. Nowadays, they offer support for lots of applications (Google, Android, and Linux-based ones) and expand what can be done on the device as a consequence.
Who is using Chromebooks and for what?
More consumers are opting for storage on the cloud nowadays. With cloud-based storage at the forefront of how Chromebooks work, it's the perfect fit for many. In fact, another name for a Chromebook is a "cloudbook." Without the need for a ton of internal storage space, Chromebooks come in leaner and more affordable than the alternatives. Coming to consumers at a cheaper price has allowed the Chromebook to expand to many markets.
Remote work is surging in popularity and many remote workplaces have adopted Chromebooks. Businesses run on basic computing and Chromebooks excel with these day-to-day task capabilities: cloud-based document collaboration, writing, creating spreadsheets and presentations, emails, video meetings, reporting, and more. It's all doable on a Chromebook.
But it's not only office workers using Chromebooks. Google offers an expansive application marketplace. There are millions of apps for all kinds of needs and there's no doubt that most Chromebook users will find everything they need there. Students, office workers, freelance writers, and casual computing users are finding the Chromebook to be a perfect fit.
What's the difference between a laptop and a Chromebook? 
One hesitation about Chromebooks comes up often. Some have criticized Chromebooks as being nowhere close to the capabilities of a laptop. While this has some element of truth to it, it's not entirely accurate. Both are considered portable computing devices with similar hardware setups. The differences should be considered (and will be covered later in this article) to determine whether or not a Chromebook is right for you.
Performance: Because Chromebooks aren't designed to run desktop software, they simply are equipped to deal with what they were intended to deal with: web-based programs. They're not intended to handle lots of processing power like a gaming laptop or a design computer.
Storage space: Again, this "limitation" was intentional. Everything you are meant to use a Chromebook for is available through your browser. This combined with the easy integration of cloud storage means Chromebooks are lean. They do not have a lot of internal storage available on the hard drive. When thinking of storage space on a Chromebook, think in terms of double-digit gigabytes, not the hundreds or thousands of gigabytes available in traditional laptops. Most Chromebooks utilize a lighter solid-state drive instead of a hard disk drive. Despite this, consumers aren't finding this limited storage space to be a problem with Chromebooks.
Operating system: As previously mentioned, the difference between a traditional laptop and a Chromebook is apparent upon first powering up the device. The user experience is simple and minimal albeit very different from what many are used to. With many finding Apple's OS learning curve to be too steep and Windows offering too much and too little at the same time, Chrome OS' minimalism might be a good thing. 
Why the hesitation around Chromebooks?
With some clear differences between traditional laptops and Chromebooks, there are some disadvantages to Chromebooks. Chromebooks are not designed for creative designers or gamers. They simply don't have the capabilities to handle the processing power or memory required. With little hard storage, you will need to rely on cloud storage or an external device if you plan on storing lots of data.
Because Chromebooks rely on an internet connection for most of the perks, you'll get little use out of Chromebook offline. You can still access some functions while not connected to the internet, but it's very limited. Lastly, the compatibility of a Chromebook using Chrome OS still lags behind that of a Windows-driven device.
Why Chromebooks may be perfect for you
Should you get a Chromebook? Despite the short list of disadvantages, there are still numerous benefits to getting a Chromebook. Let's take a look at some of the advantages of using a Chromebook.
Battery life: Because the PC is so low maintenance and runs so minimally, Chromebooks feature long battery life. This is a huge plus for anyone who wants to truly remain mobile and on the go for hours at a time. 
Sync capabilities: With the help of the Google suite, a Chromebook has built-in sync capabilities that make your life much simpler. As long as you're connected to your Google account, your documents, passwords, bookmarks, and more are all saved and ready to go. 
Cloud storage: Many Chromebooks feature complimentary Google Drive cloud storage space, which makes the whole "Chromebooks lack storage" argument somewhat redundant.
Speed: With an integrated solid-state drive, the Chromebook has fast performance and responsiveness. Additionally, boot times are incredibly fast compared to traditional laptops. Without a lot of programs running in the background, they also run smoothly because everything is hosted on virtual servers.
Price: Hands down, Chromebooks are a cheaper alternative to traditional laptops. Without the extensive hardware featured inside the device, costs are kept low. Those with lightweight computing needs don't need much more than what a Chromebook has to offer. 
Lightweight: By keeping the hardware inside to a bare minimum, the resulting computer is lightweight. For those of us who like to remain mobile and plan on carrying our laptops between work, cafes, home, or workspaces, this lightweight alternative is a huge plus.
Security: Google has always maintained security at the forefront of the company's ethos. As far as operating systems go, Chrome OS is one of the more secure operating systems. Virus protection is built into the device.
Chromebooks cover the needs of many consumers. When thinking about purchasing a Chromebook, it's important to factor in the aforementioned advantages. There's no doubt that many consumers would find a Chromebook more than enough for their needs. 
Acer's Chromebook options 
The Acer Chromebook 514's aluminum top cover provides an elegance that hides the power of an 11th Gen Intel® Core™ processor. With optimized conferencing ability, you can work both in and out of the office while taking advantage of secure cloud technology that lets you glide seamlessly between your work, home, and passion projects.
Your Chromebook now looks as good as it performs. The Intel® Evo™ platform-based convertible Acer Chromebook Spin 713 is designed to give you a premium experience with increased speeds from the up to 11th Gen Intel® Core™ i7 processor, a long-lasting and quick-chargeable battery, and its exclusive VertiView display. 
Acer Chromebook Enterprise Spin 714 
Powered by Intel vPro®, An Intel® Evo™ Design, the convertible Acer Chromebook Enterprise Spin 714 empowers business users to stay productive anywhere with its 100% sRGB 14" IPS display, 12th Gen Intel® Core™ i7 processor, and military-grade durability. 
The Acer Chromebook Tab 510 allows any student to achieve their full potential. This military-grade Chromebook tablet for education empowers students with its dockable USI stylus, 8 MP world-facing camera, and more. 
Here are some Acer accessories that work with Chromebooks 
Acer Bluetooth Keyboard and Mouse KM501 
The Acer Bluetooth Keyboard and Mouse KM501 are Works With Chromebook certified, ensuring that they will work seamlessly with your Chromebook. Both keyboard and mouse feature internationally certified antimicrobial 1, 2, 3 silver-ion solutions on their surfaces, while the new Chromebook keyboard layout takes up less space than a standard keyboard for a cleaner and more spacious desk area. 
The Acer Bluetooth Mouse B501 is Works With Chromebook certified, ensuring that it will work seamlessly with your Chromebook. This mouse includes internationally certified antimicrobial 1, 2, 3 silver-ion solutions on its surface. At 1000 DPI, you'll enjoy reliable, responsive control when you're navigating while its comfortable shape gives both right-handed and left-handed users an enjoyable experience. 
The Acer USB Type-C Dock is Works With Chromebook certified to ensure it will work with your Chromebook seamlessly. The easily upgraded firmware allows for maximum compatibility while the many USB and HDMI ports let you set up an extremely efficient triple display workspace while in the office or at home. 
About Alex Clark: Alex is a contributing writer for Acer. Alex is a Texas-based writer and B2B email marketing strategist specializing in helping technology brands connect to their customers. He has lived all over Asia and has consulted with business clients in numerous industries to grow their brands.
Patrick Yu is a Senior Project Manager at Level Interactive and has 8 years of experience writing business, legal, lifestyle, gaming, and technology articles. He is a significant contributor to Acer Corner and is currently based in Taipei, Taiwan.
Stay Up to Date
Get the latest news by subscribing to Acer Corner in Google News.