8 Best Bluetooth Accessories for Your Acer Computer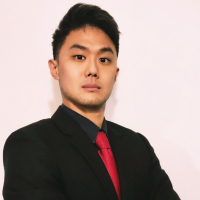 Want to make your portable device truly portable? Bluetooth technology has given us more ways to communicate, work hands-free, and reduce cord clutter. We'll show eight Bluetooth accessories to give you wire-, hassle- and annoyance-free listening, writing, and gaming using Bluetooth technology with your Acer devices.
What is Bluetooth? 
Bluetooth is a short-range wireless technology that allows devices to connect without being bound by cables. Sick of tangled wires? Bluetooth will enable you to move from room to room without losing audio quality with a maximum connectivity range of about 30 feet. 
Bluetooth is perfect in situations where it's difficult or impossible to have cables connecting two devices, such as:
How does Bluetooth work? 
Bluetooth uses radio waves to transmit information between two devices directly. Bluetooth's radio waves are much weaker than Wi-Fi, so it requires less power to generate the waves. This makes Bluetooth ideal for battery-powered devices. Most Bluetooth devices have a maximum connectivity range of about thirty feet. Obstacles in the way, such as a wall, will reduce that broadcast distance. 
What is the difference between Wi-Fi and Bluetooth? 
Bluetooth and Wi-Fi both use wireless technology to connect devices. But, Wi-Fi is mainly used to connect your devices to the internet. Bluetooth is only used to pair your devices. 
Are Bluetooth connections secure? 
Bluetooth sends short-range radio signals that constantly switch frequencies hundreds of times a second. This "frequency hopping spread spectrum" (FHSS) helps secure your Bluetooth-enabled device.
Also, devices must be in short proximity for them to pair. So, any potential hacker must also close to mine your data successfully. To prevent this, switching off your Bluetooth when not in use will prevent most security issues.
Setting up Bluetooth accessories for your device
Setting up your accessory is a very straightforward process. Just follow the steps below:
Turn on Bluetooth for Windows 11:
Select Start > Settings > Bluetooth & devices, and turn on Bluetooth.
Turn on Bluetooth for Windows 10: 
Select Start  > Settings  > Devices  > Bluetooth & other devices, and switch on Bluetooth.
To pair a Bluetooth device 
Switch on your Bluetooth device and make it discoverable. If you're stuck, visit the manufacturer's site to learn how to do this. 
On your computer, select Start > Settings > Bluetooth & devices > Add device > Bluetooth.  
If it's a Bluetooth printer: Start > Settings > Bluetooth & devices > Printers & scanners > Add device 
Choose the Bluetooth device, follow any additional instructions if they appear, then select Done.
Now, your Bluetooth device and PC should automatically connect anytime the two devices are in range with Bluetooth turned on.
Sound: Bluetooth improves audio quality and capability 
Sound quality is of prime importance whether you are simply listening to music, watching a movie, or talking with someone from halfway around the world. Bluetooth devices can make your life much easier without losing any necessary quality. 
1) Acer Halo Smart Speaker: for Home 
The Acer Halo Smart Speaker is easily customized to suit your needs with:
DTS Sound™ 
360° audio projection dual far-field mics  
Google Assistant 
Wi-Fi 5 and Bluetooth 5
DTS means Digital Theater Systems, so the Acer Halo will hear your "Hey, Google!" voice commands from any direction. The speaker comes with Bluetooth 5, a new wireless standard that brings:
Greater range 
Higher speeds  
More broadcasting capacity 
Higher security
Acer Halo's two 'far-field' omnidirectional microphones detect ambient noise and voice commands. Plus, a touch switch to mute microphones for your privacy.
An LED light displays information like weather and time. The glowing lights also sync with your streaming music. Also, Acer is working on individualizing the message or image displayed via the LED. 
Key features: 
Great sound 
Simple classic looks and small size to fit into any décor 
Multifunctional 
Inexpensive 
Powered by Google, so easily adaptable
2) Acer Neckband Headset: for the busy individual 
Let's be honest: rummaging through your bag or searching your house to find your ringing phone is sometimes tricky. So, the benefit of Acer's Ergonomic Headset is obvious: Bluetooth is wireless. Your phone can be up to 10 feet away, and you can answer it crystal clear.
But why a Neckband? Neckband headsets allow for better battery life as there's more space for a larger battery. Rather than cram all the technology in the earbuds themselves, Acer's earbuds are lighter, more comfortable, and give excellent sound quality. Perfect for exercise as they fit securely. 
The noise reduction technology will keep ambient noise at bay. Compatible with iOS and Android.
3) Bose Frames Tempo: Bluetooth Sports Audio Sunglasses
Bluetooth sunglasses come integrated with speakers and microphones so you can connect to your smartphone hands-free:
Make phone calls 
Play music 
Interact with voice assistants like Google Assistant
The Bose Frames Tempo Sunglasses allow you to experience high-quality sound — without headphones. While working out, you can hear your tunes and your environment simultaneously. There is nothing in your ears as the speakers are next to your temples. So when cycling, be aware of your surroundings, traffic, and pedestrians for safer journeys. 
The lenses are prescription (Rx) ready to be made for your eyesight. The Sunglasses can also receive calls with its advanced dual-microphone array. Over 1,780 Amazon customers give this product a 4.6 rating - so you know there are few competitors.
Compatible with iOS and Android. 
4) Xbox Elite Wireless Controller Series 2 
Your controller can make or break your gaming session. Bluetooth controllers ensure there are no wires to trip over and have become the default standard. With Bluetooth, you get a solid combination of: 
Reliable connectivity 
Power consumption 
Lower-than-ever latency
The Xbox Elite Wireless Controller Series 2 ensures fast reaction and right-on fierce gameplay. As Bluetooth is low-powered, you'll also find extraordinary battery life of up to 40 hours when used without a headset.
An added benefit of Bluetooth is it doesn't require a USB dongle like other wireless controllers, so it is ideal for mobile gaming. Turn your android device into a console with cloud gaming.
This controller connects wirelessly to Windows PCs, tablets, Android, and iOS devices.
5) Packard Bell Wireless Bluetooth Headphones 
The Packard Bell Bluetooth Wireless Headphones are perfect for ultimate mobility with value pricing. They have a dynamic stereo sound that is perfect for listening to music or watching videos. Enjoy your music, pair it with your phone, and use the built-in microphone for calls.
The headphones elevate the listening experience with their ergonomic design:
Padded ear cups 
Soft headset cushion 
Adjustable headband
They provide reliable connectivity with a 33-foot Bluetooth range.
Bluetooth Tablet Keyboards: The essential accessory for Acer Tablets 
A good keyboard will transform your tablet from a simple viewing device into an on-the-go laptop. A tablet keyboard will massively improve your typing speed and enable additional functionality. Tablet keyboards also have other benefits, such as propping up your tablet at a comfortable viewing angle. Skipping the USB dongle ensures greater portability than a wireless keyboard. 
Acer offers two quality tablet keyboards: 
6) Bluetooth Keyboard (W3/W4 Windows Tablet) 
The first keyboard is the full-size Bluetooth keyboard that can snap to the back of your Windows Iconia W3-810 or W4-820/820P Tablet, so you're ready to work fast anytime. This keyboard runs on 2 AAA batteries. 
7) Acer Iconia Keyboard 
The second Bluetooth Keyboard for the Acer Iconia Tablet is the best accessory for maximizing your productivity. Connect wirelessly to your tablet for seamless typing and navigation. This thin keyboard is perfect for when you are active. It fits easily into your carry-on luggage for simple and convenient transport.
Key features: 
Light and easily transportable 
Increased functionality and typing speed 
Improved viewing angles 
8) Porsche Design Acer Mouse RS 
A wireless mouse can be either:
Radiofrequency (RF)  
Bluetooth
An RF mouse requires a USB dongle to connect, while Bluetooth communicates with your computer's built-in Bluetooth receiver.
Taking inspiration from Porsche Design, the Porsche Design Acer Mouse RS combines wireless Bluetooth connectivity with a rugged, carbon fiber racing style. The device is compatible with:
Summary 
Bluetooth technology is a great way to keep you mobile and connected. Simplify your life by eliminating the need for cords, chargers, and other cable-related clutter. Bluetooth technology offers convenience and is available in products from speakers to gaming controllers. The best Bluetooth products provide excellent sound quality, durability, and portability.
*The opinions reflected in this article are the sole opinions of the author and do not reflect any official positions or claims by Acer Inc.
__________________________________________________________________________________________________________________________________________
About Robert Stark: Robert is a Taiwan-based writer and digital marketer. He has a passion for helping people simplify their lives through tech.
Patrick Yu is a Senior Project Manager at Level Interactive and has 8 years of experience writing business, legal, lifestyle, gaming, and technology articles. He is a significant contributor to Acer Corner and is currently based in Taipei, Taiwan.
Stay Up to Date
Get the latest news by subscribing to Acer Corner in Google News.