What is Glasses-Free Stereoscopic 3D Gaming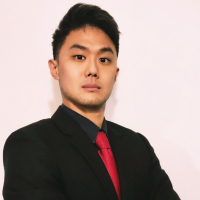 Acers' latest displays can make 2D content look 3D without putting on a special pair of glasses. With Acer's proprietary hardware-software solution, SpatialLabs converts 2D into 3D stereoscopic content for supported games, photos, and CAD designs. 3D glasses-free stereoscopic gaming is Acer's bold leap into the future of gaming with innovative technology that launches you into a new gaming universe.
Imagine viewing content like it's coming out of the screen. Imagine 3D gaming without the need for bulky glasses or geeky headsets disturbing your gameplay. Immersive Gaming. This is the promise of glasses-free stereoscopic 3D gaming.
What it is?
During Acer's Global Press Conference, in May 2022, Acer unveiled its newest entries into 3D with its stereoscopic 3D lineup with SpatialLabs View Series monitors and a gaming laptop. The niche products are intended for:
Professional content creators
Gamers
Home-entertainment fans
There are three main products for gamers and content creators.
For Gamers:
For Content Creators:
Initially released in 2021, the 2022 models improve design to enable creators and gamers to bring projects to life in real-time and enjoy greater immersion in games. The two small, lightweight, portable View monitors mean you can entertain at game parties or product pitch sessions.
"By integrating our SpatialLabs technology with our Predator gaming laptops, we hope to create a new category of immersive gaming experiences."
Jerry Kao, Co-COO, Acer Inc.
As many games are developed to be played in 3D, Acer SpatialLabs TrueGame enables players to immerse themselves fully into 50+ games the way originally intended.
How does stereoscopic 3D work?
3D vision is the direct effect of our brain merging the images from both our eyes together. Each eye creates a single 2D image, but our brain combines both images together to interpret depth. We call this "stereoscopic vision."
Acer's SpatialLabs works similarly as the technology converts 2D into stereoscopic 3D. SpatialLabs creates a set of images for each eye and projects them through the optical lens to where you're looking. Your brain fuses the two pictures together to create the 3D illusion.
The all-new technology uses:
Specialized optical lens
A pair of eye-tracking cameras
A 3D display module
Rendering technology
The system shoots two separate views of the same scene into your eyes. This creates a new kind of depth that produces the feeling of a 3D scene.
Above the screen, two eye-tracking cameras constantly track your eyes' position and movement. When your eyes move, the system adjusts the 3D image to compensate for your viewing angle to ensure that the display will remain perfect. This is why special glasses aren't required. Without glasses, you can experience a much more immersive gaming experience.
Is stereoscopic 3D gaming worth it?
Acer allows you to take gaming to its intended 3D gaming universe. Over 50 AAA game titles are available in stereoscopic 3D through the new SpatialLabs TrueGame app, including:
God of War
Forza Horizon 4
Shadow of the Tomb Raider
The Witcher 3: Wild Hunt
Each title offers irresistible depth and detail in 3D gameplay. Committed and die-hard gamers can immerse themselves with pre-configured 3D profiles of best-known classic and modern hits to re-launch those adventures in stereoscopic 3D vision without glasses. The library will expand with new titles added monthly.
Can Real-time 2D to 3D Transformation Occur?
SpatialLabs Go transforms your 2D content into immersive stereoscopic 3D content in real-time. SpatialLabs Go makes it possible to create stereoscopic 3D content from almost any content displayed on full-screen with a single click, including:
Photographs jump out the screen
Videos rise to a greater level of immersion in real-time
Simpler web games have a more lived feeling
Predator Helios 300 gaming laptop (for gamers)
The Predator Helios 300 SpatialLabs Edition is a powerhouse gaming laptop that gives you a glasses-free, stereoscopic 3D gaming experience. Scenes are brought to life by shading and driver technologies that directly get 3D and depth information from the game.
The rendered 3D increases a game's realism as:
Rooms and scenes are more spacious and sweeping
Objects appear genuinely layered
Adventures are significantly more thrilling
Smooth real-time experience without the need for VR/3D glasses
Acer has partnered with NVIDIA to create a gaming powerhouse using the GeForce RTX™ 30 series GPU for:
Real-time ray tracing for next-gen immersion
DLSS for improved AI-powered performance
REFLEX for lower latency and increased competitive advantage in e-sports
Tear-free gaming
Predator Helios 300 Specs:
15.6" screen
1.5 kg weight
12th Gen Intel® Core™ i9 processors
NVIDIA  GeForce RTX™ 3080 Laptop GPUs
32GB DDR5-4800 memory
Acer SpatialLabs View Monitor (for gamers and entertainment)
The SpatialLabs View Pro Monitor is the future of 3D gaming. With its built-in Glasses-free stereoscopic 3D support, you can enjoy unparalleled immersion in your games.
Acer's SpatialLabs View brings stereoscopic 3D to PC games, media, and even user-generated content without the need for 3D glasses in a standalone display module.
Launch yourself into a whole new universe of 3D entertainment and gaming.
Features include:
One-click to live the most authentic and engaging game realism in naked-eye 3D stereoscopic display
Change photos from 2D to a unique 3D presentation
Watch videos in 3D
Play games in 3D
SpatialLabs View Monitor Specs:
15.6-inch, 4K display
100% sRGB color gamut
Weight is 3.3lbs / 1.5kg
Acer SpatialLabs View Pro Monitor (for content creators)
Acer's SpatialLabs View Pro gives creators sharper insights as they develop and express their ideas. It features a wide viewing angle and a fast response time, so you can create 3D content with ease.
The Pro model leverages the power of the SpatialLabs Model Viewer for 3D content creators. This lets you import images, models, and animations from 3D software and view them in stereoscopic 3D - all in a single click. With Datasmith support, you can use Revit, Solidworks, or Cinema 4D in your 3D content creation projects.
As color accuracy is critical for design work, the View Pro's 15.6-inch 4K display covers 100% of the Adobe RGB color gamut.
Creatives can edit in Maya or Blender on their 2D screen and observe their changes rendered into stereoscopic 3D on the Acer SpatialLabs View Pro in real-time.
The monitor comes with Sketchfab integration, which simplifies the creation process. Sketchfab gives you entry to a vast online library of free and premium 3D pictures and templates that can be imported into your own projects.
SpatialLabs View Monitor Pro Specs:
15.6-inch, 4K display
100% sRGB color gamut
Weight is 3.3lbs / 1.5kg
Acer's internal software development team, SpatialLabs, has developed an innovative and forward-looking technology to take 3D gaming to the next level. Using their own technologies, they are revitalizing the 3D gaming market.
Patrick Yu is a Senior Project Manager at Level Interactive and has 8 years of experience writing business, legal, lifestyle, gaming, and technology articles. He is a significant contributor to Acer Corner and is currently based in Taipei, Taiwan.
Stay Up to Date
Get the latest news by subscribing to Acer Corner in Google News.