What is Microsoft OneDrive?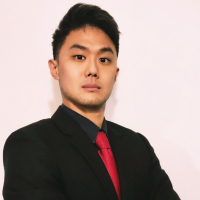 With a lifetime of accumulated data and more pouring into our lives daily, our personal storage space is filling to the maximum. Whether it's terabytes of Blu-ray films, a lifetime of photos, or rich, space-consuming design files for work, the need for more space is skyrocketing. Consumers want everything stored quickly, conveniently, and safely, yet available to them on demand. Consumers are seeking storage solutions that match our data-abundant world. 
As needs expand, however, limitations arise. Companies have sought to fill those gaps with solutions like Dropbox and Google Drive. Microsoft created OneDrive as their own iteration of an all-encompassing data storage solution and its positive reviews indicate they've done something right. While Dropbox and Google Drive are unrivaled in their simplicity, OneDrive has challenged them with a solution with a wider range of capabilities.
What is Microsoft OneDrive?
OneDrive is Microsoft's free (with limitations) storage platform for anyone with a Microsoft account. OneDrive lives on the cloud, like many storage solutions, with a few added perks. The cloud, if you're not familiar, is storage on a remote server. Cloud technology offers security, accessibility, privacy, and extra storage space to those who use it. It solves the problem of needing an external device onto which you would need to export overflowing files, documents, and media. Recently, we've begun to understand the environmentally friendly benefits of using the cloud versus previous technology. While OneDrive is cloud storage, it's much more than another hard drive on the cloud. 
OneDrive has gone head-to-head with Dropbox and Google Drive in several prominent reviews and come out on top. OneDrive can store your files off of your hard drive, maintain synchronization between various devices, and create automatic backups of your most important files. While it doesn't require a certain device to use, it is designed to seamlessly integrate with Microsoft products like Microsoft Office, which makes it unique from other offerings that don't integrate with the Microsoft suite.
How does Microsoft's OneDrive work?
OneDrive essentially clones your Documents folder and stores a copy of it on the cloud. Like a camera, it takes a "snapshot" copy of your Documents folder and replicates the contents onto your designated cloud storage. This allows you to navigate between devices without worrying about which files are in which folder and without needing to copy files every time you get some work done.
OneDrive is a great solution for storing accumulated media, working between multiple computers while accessing dense files and documents, and ensuring your data is securely stored. But, one of the biggest selling points for Microsoft's OneDrive is its synchronization function.
What is synchronization?
Synchronization is the consistent process of synchronizing all of your files between devices. Whatever changes are made on one device are immediately implemented across all devices. That way, you have replicas of your work files across devices and you don't need to constantly update several devices. The synchronization capabilities, while still a wonderful feature, are not the only attribute drawing positive attention to OneDrive.
What features does OneDrive offer?
Features of OneDrive include: 
Backups: OneDrive features automatic backups that can be custom scheduled to fit your optimal timeframes. 
File sharing: OneDrive features easy file sharing between devices. 
Document scanning: OneDrive features a mobile-to-drive scanning function. 
Personal vaults: OneDrive features "vaults" where users can hide certain documents in an even more secure location.
Why do some people choose OneDrive over the competition?
Across the personal and enterprise landscape of storage, many competitors offer similar products. If you're looking to have more functions than you probably knew you needed, OneDrive is a great choice. If you're worried about the integrity of your files, OneDrive's backup function will ensure your data is backed up and secured without manual updates. This includes photo backups for those who are taking multiple photos every day and in need of consistent backups and carryover to multiple devices. File sharing is another important function of OneDrive. With OneDrive, there's no need to email yourself chunky files and carry USB drives between work and home.
The ability to scan documents and have them uploaded immediately to the cloud is crucial for many and OneDrive has an attractive function that simplifies this process. Those who are concerned about specific files needing more security and confidentiality than others will be impressed by the "personal vaults" that OneDrive offers. You can hide certain files within these "vaults" and they remain safe and heavily encrypted. To access your vault, OneDrive requires a PIN, fingerprint, facial recognition, or codes delivered to other secure locations like your email inbox or phone inbox. Additionally, all of the OneDrive features are an appealing option for those working on teams and in need of a collaboration tool.
Are there drawbacks to OneDrive?
But despite its lengthy features, many say OneDrive is confusing and aims to be an application that tries to do too much. For one, new Windows users may inadvertently turn OneDrive on without even knowing it. This can lead to a few issues like unexpected document storage. Problems can arise with all the various options available for synchronization. For many users, it can be a little confusing to know where files actually get saved. New users should keep in mind that OneDrive needs to be customized to fit your preferences in order to be a seamless and convenient storage option for you.
Despite some hurdles, OneDrive offers us, especially Microsoft enthusiasts, one of the best solutions for our growing storage demands. 
About Alex Clark: Alex is a contributing writer for Acer. Alex is a Texas-based writer and B2B email marketing strategist specializing in helping technology brands connect to their customers. He has lived all over Asia and has consulted with business clients in numerous industries to grow their brands.
Patrick Yu is a Senior Project Manager at Level Interactive and has 8 years of experience writing business, legal, lifestyle, gaming, and technology articles. He is a significant contributor to Acer Corner and is currently based in Taipei, Taiwan.
Stay Up to Date
Get the latest news by subscribing to Acer Corner in Google News.