AMD Freesync: Key Features for Your Windows PC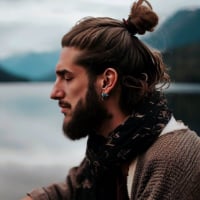 AMD Freesync has quickly become one of the hottest technologies in the computing space. As more Freesync monitors make their way to the market and an increasing number of video games support the technology, many are discovering that AMD's technology is a must-have for any true player. 
But as the Freesync market continues to evolve, many consumers are still trying to find ways to navigate it. And with an ever-increasing number of supported games and monitors, keeping track of AMD Freesync and how to take full advantage of it takes some work. 
Below, Acer has outlined all of the key features in AMD Freesync you should know about as you prepare to deploy your first Freesync solution. And if you want some explanation into what the differences are between Freesync Premium and Freesync Premium Pro, we have you covered. Best of all, we'll even help you find Freesync certified monitors! 
What is AMD Freesync? 
AMD Freesync is a technology developed by AMD that aims to improve the visual experience of playing video games and watching fast-action content. Freesync uses industry standards like DisplayPort Adaptive-Sync and HDMI connections as well as supported monitors, televisions, graphics cards, and laptop screens to deliver a better overall visual experience. 
AMD Freesync improves input latency, screen tearing, and stuttering in video games and videos. 
What does AMD Freesync do? 
Consumers are often troubled by visual and gaming experiences in which screens stutter and frame rates drop. It makes playing video games or watching movies far too difficult — and frustrating. 
To address that, AMD Freesync combines a host of technologies, including compatible graphics cards, monitors, and video games (and videos) to deliver an improved visual experience. In other words, if you don't have Freesync-compatible gear, like a supported monitor or graphics card, you won't be able to enjoy its benefits. 
It's also worth noting that AMD Freesync has a certification process to ensure any supported monitor will work the way you'd expect. 
Freesync Premium vs Premium Pro 
Freesync comes in two tiers: AMD Freesync Premium Pro and AMD Freesync Premium. 
AMD Freesync Premium Pro is the top tier, offering tear-free and low-latency performance. It also comes with low framerate compensation, enhanced color and luminance, HDR compatibility, and more. For those who want a superior visual experience, AMD Freesync Premium Pro is tops. 
AMD Freesync Premium is a newer technology that isn't as high-end as the Freesync Premium Pro option. It comes with key AMD Freesync benefits, like low frame rate compensation and a 120Hz refresh rate at a full HD resolution. Although Freesync Premium has certification and tear-free performance, keep in mind you won't experience visuals on the same level as Freesync Premium Pro. 
How to buy a Freesync monitor 
If you're in the market to buy a Freesync monitor, you'll find plenty of supported options, including a host of high-quality monitors from Acer. 
When you buy your AMD Freesync monitor, you'll first want to consider what size you want. Also be sure to decide whether you want a full-HD model or if you want to boost your monitor to 4K. 
As always, do your due diligence on the monitors you're considering. Do you want AMD Freesync Premium or would you like to amp it up to AMD Freesync Premium Pro? Aside from that, be sure to consider your budget. And since design is always important, check out an option that will look good in your desired space. 
Joe is a writer with a passion for gaming, technology, and language learning. Joe has a knack for turning complex tech jargon into easy-to-understand prose. He's a lifelong gamer, having grown up playing classic console games like Super Mario Bros. and The Legend of Zelda, and now enjoys exploring the latest virtual worlds on PC. His interests don't stop there – he's also an avid language learner, currently studying French and Portuguese in his spare time. Whether he's writing about the latest gaming trends, reviewing cutting-edge tech products, or sharing language learning tips, Joe brings a fresh perspective and infectious enthusiasm to everything he does.
Stay Up to Date
Get the latest news by subscribing to Acer Corner in Google News.