Go Sustainable: How to Buy Your First Green PC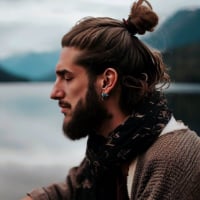 When it comes time to buy a new computer, many folks will follow the same path by choosing a desktop or laptop from one of several top PC makers. Still others are turning to an increasingly popular and future-forward type of computer, called green PCs, to satisfy their desire to reduce their carbon footprint and be more environmentally friendly.  
Those who are new to the green PC market may not be clear on how a desktop or laptop can become more sustainable. But companies like Acer are delivering computers that do just that. With a combination of environmentally friendly components and revamped methods of manufacturing, green computers are quickly becoming ideal options for anyone who wants to reduce their carbon footprint while remaining productive at home or the office.  
So, if you're interested in being eco-friendly and want to buy your first green PC, we've developed a guide on environmentally friendly computer features and why now is the time to buy.  
Green PC: What to know  
A green PC is a computer (usually a laptop, but not necessarily in every case) that features recycled components, software enhancements, and other core features that reduce its carbon footprint.   
Green PCs generally look like traditional computers and their components, like Intel processors and Windows software, are identical to other machines. However, they're built with a strong focus on reducing carbon emissions and being sustainable. They're not usually painted and they may even come with standard screws to make upgrading easier.  
Acer believes green PCs are the future. And as of this writing, Acer offers a host of green PCs in its Vero line of computers. There, you'll find the TravelMate Vero, Aspire Vero, and Aspire Vero National Geographic, if you're in the market for a new laptop. Acer also offers green Chromebooks, like the Chromebook Vero 514. And if you want to get your hands on a green desktop, check out the Acer Veriton Vero Mini or Veriton Vero all-in-one. 
Eco-friendly PC features  
When you look for a green PC on the market, you'll want to ensure it has certain features that differentiate it from traditional computers.  
Here's a brief rundown of the features you can expect in a high-quality green PC:  
Post-consumer recycled (PCR) plastic: Believe it or not, recycled plastic isn't all the same. And while it's better to have recycled plastic instead of newly manufactured plastic in your computer, post-consumer recycled plastic is superior. With PCR, we're able to recycle previously used plastic to reduce our carbon emissions and overall environmental impact. In Acer's Aspire Vero, we incorporate PCR plastic into the top and bottom case, keyboard, and screen bezel.  
Upgradeability: We have seen over the years that when consumers buy new computers instead of upgrading those they already own, they have a significant impact on the environment. Manufacturing, component sourcing, and other issues all lead to an impact on sustainability. So, green PCs like Acer's Vero line offer upgradeable components and use standard screws, allowing owners to easily break open their green PC and replace any component they wish. 
Lose the paint: Although paint can add design flair to a computer's design, it's also harmful to the environment. Any true green PC comes without paint, giving it a unique design that helps it reduce its impact on the environment by reducing the use of harmful chemicals. 
Software: Even with all the hardware changes companies can make to build green PCs, there are plenty of ways software can boost eco-friendliness. Acer has built a new power mode in its Vero line of computers called Eco+ that aims to reduce power consumption and preserve battery life.  
Why buy a Green PC?  
It's no secret that green PCs and green tech in general have taken the tech industry by storm. But there are still some shoppers who aren't so sure it's the right move or the right time.  
However, the risks to adopting Green PCs (or green Chromebooks) are limited, if they exist at all. Green computers still run the latest Windows or Chrome OS software and have high-powered components. They also come with compelling designs and perform at the same level as their less-environmentally friendly alternatives.  
Best of all, eco-friendly computers don't run up higher price tags and are still as affordable as any high-quality PC.   
Barriers to entry into the green PC market are non-existent. And as time goes on, eco-friendly computers will only become more popular.  
Joe is a writer with a passion for gaming, technology, and language learning. Joe has a knack for turning complex tech jargon into easy-to-understand prose. He's a lifelong gamer, having grown up playing classic console games like Super Mario Bros. and The Legend of Zelda, and now enjoys exploring the latest virtual worlds on PC. His interests don't stop there – he's also an avid language learner, currently studying French and Portuguese in his spare time. Whether he's writing about the latest gaming trends, reviewing cutting-edge tech products, or sharing language learning tips, Joe brings a fresh perspective and infectious enthusiasm to everything he does.
Tagged:
Stay Up to Date
Get the latest news by subscribing to Acer Corner in Google News.