7 Must Have Apps for Pet Lovers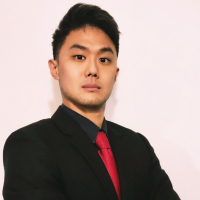 According to the 2021-2022 APPA National Pet Owners Survey, 70% of U.S. households own a pet. This means roughly 90.5 million homes in the United States house a lovable furry critter. Pet ownership in the United States has been growing exponentially since 1988, the first year the survey was conducted, when pet ownership was only 56%.
As our love for pets grows, so too will pet care technology. Cat or dog cameras for home, auto feeders, and pet entertainment devices have exploded in popularity within the past few years. In addition, there has been a surge in the number of pet care apps in the marketplace. The apps range from useful training tips, to vital emergency care, to making sure our pets are happy and entertained.
In this article, we will show you 7 apps all pet lovers should have on their phones!
Pet First Aid
Created by the American Red Cross, Pet First Aid is an app that every pet owner should have but pray that they never have to use. This app gives users access to veterinary advice and step-by-step instructions for everyday emergencies such as if your pet eats something toxic or is attacked by another animal. The app provides video, image, and text instructions on how to apply first aid, identify early warning signs of an emergency, and has a search function for finding the closest veterinary hospital.
Pawbo Life
If you have a job that requires you to spend several hours away from home each day or a busy lifestyle that keeps you outside, leaving your furry companion alone at home, an app like Pawbo Life can help you keep an eye on your pet and your home.  Working in tandem with a wide variety of Pawbo+ products, Pawbo Life app is designed to let you accompany your pets, video talk to them, feed them snacks, play games, and clean them by simply tapping the app on your smartphone. For users with the iPuppyGo product from Pawbo, the app also doubles as a find my pet app.
The app features two-way communication with 130° wide-angle and 720P live streaming. It also lets you save videos of your pets directly into a Dropbox or google cloud storage account. Using the app, you will be able to keep an eye on your pets well being and help improve their physical and mental health while you are away.
Puppr
For those looking for a reliable app to help train your dog, look no further. Featured in the Apple store as an Editor's choice, Puppr is a dog training app that can help you teach your dog new tricks. The app has over 70 lessons created by professional trainers and each lesson consists of clear written instructions as well as photos and videos for reference. In the app, you can create a profile for your dog and track their progress through all the lessons.
The app features a chat function that allows you to connect with a live trainer to get their insight and advice on how to train your dog. The app also features in-app digital clickers for clicker training and a carefully selected shop of training treats, equipment, and other necessities. 
If you are looking for a solid training app that has frequent updates, you should seriously consider adding Puppr to your list of apps. 
11pets 
11pets is one of the most complete digital pet-care platforms on the market. Using 11pets, you can store your pet's medical history, maintain a schedule for vaccines and vet visits, track your pet's diet and nutrition, and share your pet's medical history with its veterinarian or pet-sitter. Pet accounts created in 11pets can be accessed on multiple devices so your veterinarian or family members can easily keep track of your furry companion.
In addition to pet care, the app has another version called 11pets: Groomer, for professional groomers and pet owners. The pet groomer app allows the user, pet owner or groomer, to easily manage the pet's grooming schedules, information, and special needs.
Chewy 
For those of you who like to spoil your furry companion with toys and treats, then Chewy is the perfect app for you. With over 2,000+ trusted brands, this pet-focused e-commerce app has a huge selection of toys, medicine, treats, and other pet products for your furry friend. The app is designed with a simple and easy to figure out layout that lets the user freely navigate and find the items they need.  In addition, the app also lets you subscribe to auto-shipped deliveries so you can have your pet's favorite food delivered to your doorstep on a regular basis.
Rover
Rover is a popular pet sitting and dog walking app that helps users find a trusted caretaker in their neighborhood. The app works as a middleman for pet owners who are in search of a pet sitter or dog walker. With over 100,000 pet sitters and dog walkers in the U.S. and Canada, the app will help identify certified or experienced caretakers in the area and help you set up appointments with pet care you can trust.
Dog Scanner
Have you ever walked by a beautiful dog in the middle of a park, wondered what type of breed it was, but found yourself too shy to ask the owner. Have no fear because the Dog Scanner app is here.
The Dog Scanner is a useful pet app that lets you scan a dog using your phone's camera and uses artificial intelligence and machine learning to determine the breed of the dog. The app contains information on more than 350 FCI breeds and additional ones that are common but not officially recognized. In some cases, the app can even recognize and identify mixed breed dogs.
Once scanned, the app will take a few moments to identify the breed. When the dog is successfully identified, the app will record the find and provide background information about the breed, showing you pictures, giving you information on how the breed came to be, and how often this breed is recognized by the app. The app will also reward you with achievements and badges for successfully scanning different types of dogs.
If you are looking for a fun and educational app to help build your K-9 knowledge, then this is the perfect app for you.
Patrick Yu is a Senior Project Manager at Level Interactive and has 8 years of experience writing business, legal, lifestyle, gaming, and technology articles. He is a significant contributor to Acer Corner and is currently based in Taipei, Taiwan.
Tagged:
Stay Up to Date
Get the latest news by subscribing to Acer Corner in Google News.