Ten Apps to Help You be More Sustainable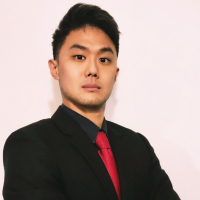 Eco-friendly and sustainable initiatives are no longer reserved for governmental agencies and large corporations. The average citizen now has the power to be part of the climate change solution with simple sustainable habits. And, the power is literally in their hands.
Many are feeling the effects of climate change, whether directly or indirectly. With more evidence of climate change emerging, from scientists and anecdotally, the future of our planet appears to be on shaky ground. But, there are plenty of reasons to be hopeful. There are things we can do to lessen or even reverse the damage. For many people, what started as a casual interest in becoming more eco-friendly has now become a passionate necessity.
The world's brightest and most talented are working hard on solutions but there are several ways in which the average consumer can make a change. Recycling and switching to electric vehicles are not the only options available to us.
The need for apps to help you become more sustainable
What's interesting is the number of websites and applications striving to make "eco-friendly" a much easier status to obtain. Thanks to technology, anyone can connect to a vast network of people working together toward sustainability. From food waste to paper waste, the culprits of climate change are abundant. Here are ten handheld solutions to help you become more sustainable within various aspects of your life.
To cut down on waste
Olio is an app that allows you to share whatever excess food you end up with, whether that's ordering too much pizza one night or needing to give away the contents of your whole refrigerator because of an unexpected business trip away from home. This helps reduce food waste, an enormous problem happening every day. Instead of throwing your excess away, you can find and connect with someone who would happily take it off your hands.
To help you stay off your phone and plant more trees
People are using Forest to end their phone addiction and grow trees in the process. Yes, actual trees. Here's how it works: whenever a user wants to take a break from their phone, they plant a tree within the app. The longer they stay off their phone, the more their trees grow. If they break their phone detox though, their virtual trees will die. Partnering with Trees for the Future, you can even trade your virtual trees for trees that get planted in real life to help reforest the earth.
To make sustainability fun
JouleBug is the perfect representation of sustainability's gamification. With JouleBug, users can earn points, reach achievements, add badges, and compete against friends. What game exactly? The sustainability game. Actions you take geared toward sustainability are rewarded in the game. This could be cutting down excess electricity usage, visiting a farmer's market, or recycling. It's a fun way to track and improve your sustainable habits.
To empower conscious eating decisions
Happycow helps vegans and vegetarians find vegan and vegetarian restaurant options around the world, whatever corner of the globe in which they find themselves. You can search by location and immediately get the best options available to you. With many people making more conscious dietary decisions, Happycow makes cutting out meat an easier option.
To cut down on single-use plastics
Tap is the perfect solution to the growing plastic waste crisis we're in. With Tap, users can find places where they can fill their non-throwaway water bottles. It's a global network of water fountains, restaurants, cafes, and water filling stations aggregated conveniently for you. Tap also provides information about each of the water sources.
To reforest our planet
Ecosia is the eco-friendly search engine. It's free and devotes 80% of its ad revenue to renewing one of the most important parts of our planet: trees. With this revenue, they plant trees around the world and improve our air quality and the health of ecosystems around the world. Every time you search on a search engine, it requires energy. With this energy consumption, there's a small increase in the carbon footprint. To date, Ecosia has offset this emission by planting nearly 150 million trees (and that number grows by the second).
To fight food waste
Too Good To Go fights against food waste in restaurants, bakeries, cafes, and supermarkets. Instead of throwing away their leftovers, establishments using Too Good To Go can sell them to a happy customer at a discount. This brilliant idea allows no food to go uneaten and offers customers a chance to save money. Besides composting, connecting with people who will eat the otherwise wasted food is a powerful way to fight against waste.
To end light pollution
Loss Of The Night is essentially a real-time science experiment. It's an app that allows users to measure light pollution and helps scientists gather more data. Light pollution, although different from littering or oil spills, is still a danger to people and the environment. With this data, scientists can create new technology that is less harmful to the environment (and revitalize our view of the stars above).
To keep you safe from toxic ingredients
Think Dirty was created to educate customers about potentially toxic ingredients within various goods including makeup and personal hygiene products. Due to a demand in the marketplace, many customers are seeking products made with the safest and most ethical ingredients. With Think Dirty, you can look up a bunch of products and learn about the ingredients. The app will rate products available to you based on how harmful their ingredients are and enable you to make the best purchasing decision.
To eliminate paper waste
PaperKarma is like the "unsubscribe button" you find on emails except for real mail. It's not as easy as pressing a button but it's close. PaperKarma aims to cut down on the vast amount of junk mail that leads to enormous waste and environmental damage as a consequence. Although it's not a free service, what you're getting is a much emptier mailbox and a reduced carbon footprint. All you have to do is take a photo of the mail and follow a few simple steps toward a permanent unsubscribe. 
Patrick Yu is a Senior Project Manager at Level Interactive and has 8 years of experience writing business, legal, lifestyle, gaming, and technology articles. He is a significant contributor to Acer Corner and is currently based in Taipei, Taiwan.
Stay Up to Date
Get the latest news by subscribing to Acer Corner in Google News.