Best Laptops for MBA Students (2022)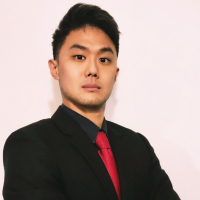 Looking for the perfect laptop to help you power through your MBA studies? You'll be on your notebook for 5 to 10 hours a day during school. So, your MBA laptop should have a fast CPU, plenty of memory, a large hard drive, and a high-resolution display. 
We've cut through the jargon to recommend the best laptops for your MBA in 2022. But, there are some specific features that you may want to consider depending on your needs and preferences. A portable and light laptop is a higher priority if you frequently travel for your MBA classes. Or, if you're a gamer in your free time, you'll want a faster processor. Plus, your budget. 
MBA Laptop Buying Factors in 2022: 
MBA programs demand a powerful computer. The first step is to ensure your laptop matches your school's specific requirements. Most business schools list their minimum laptop requirements online. Begin with googling your University + "MBA laptop requirements." Check Wharton's laptop buying guide for an overview.
Take note of the Operating System (OS) supported. 
Many schools' curricula and software are on the Windows operating system, so a native Windows machine is often required. You'll want to avoid the stress of an incomplete assignment if virtualized Windows runs poorly on your Mac.
Columbia Business School recommends using Microsoft devices. Indiana University's Kelley School of Business also recommends Microsoft devices as other operating systems may not run some course-required software. Always keep your school's minimum and recommended specs in mind when choosing. Wait until the summer before starting school to buy, as specs change often.
Generally, laptops targeted toward business professionals emphasizing performance and durability are your better bet. Our recommended laptop specs come from schools with top MBA programs.
MBA Laptop Buying Specs 2022: 
The key considerations are to choose Windows and an Intel® Core™ i7 processor or better, with a few other specs and features.
CPU (Processor): Minimum 7th Generation Intel® or AMD Ryzen™ 7  
Your CPU is the brain and handles all the calculations your laptop makes. It's responsible for keeping your computer running at a top speed to ensure your schoolwork's a breeze. Two factors are essential for choosing a CPU: the number of cores & clock speed.
The more cores, the better. If you choose a CPU with more cores, it's okay if your clock speed is slower. Quad-core is probably the minimum standard to buy in 2022. Hexa-core processors are ideal for heavy multitasking and gaming but aren't necessary for most MBAs.
Playing video games or using heavy-duty programs like Adobe Video Editing Software requires more CPU horsepower. If budget is an issue, go with a lower core model.
Think about how you'll use the laptop to determine the type of processor you'll need.
RAM (Memory): Minimum 8GB of RAM (16GB RAM preferred) 
RAM is your computer's short-term memory and helps you run multiple programs at once. Perfect for crunching your business school data assignments. More RAM equals better and faster processing speed. Browsers like Chrome are RAM intensive, so adding RAM will let you open more tabs, essential for your research.
Hard Drive (Space): 256GB solid-state drive (SSD) or higher 
Your hard drive is where your data and documents are stored. When choosing a storage size, consider that your operating system can take up to 30GB of this space.
Hard-Drives come in two types:
Hard Disk Drive (HDD) 
Solid-State Drive (SSD) 
SSDs are better for speed, durability, and longevity. They use less power than standard HDD, improving battery life but cost more. However, a larger SSD will speed up your laptop's performance and save you money in the long run. 
Battery Life: Minimum 4 - 6 Hours 
Running out of battery on your notebook can be a real pain. Your battery should last for six hours or more to get you through a full day at school.
How long a laptop's battery will last depends on what you're using it for. Generally, the larger the screen size, the less battery life it will provide. Check the manufacturer's website and online reviews to determine this.
Also, check the size and weight of its charger. A light charger won't be a hassle to pack and carry around all day.
Screen Size: 
The laptop's screen size directly influences its:
weight 
price 
battery life 
Standard screen sizes for notebooks usually start at 11 to 17 inches. To help you decide, think about where and how you'll use your new laptop.
Small laptops with 11 or 13-inch screens are a great choice if you have a strict budget and require portability. If you want a desktop replacement, go with a 17-inch workhorse. 15-inch is probably the best balance between portability and comfort.
A second display monitor in your home or dorm can vastly increase your productivity.
720P Webcam: 
720P or higher is essential for online classwork and video conferences. In remote job interviews, you don't want your face to be distorted and pixelated. You'll also want headphones with a built-in microphone to reduce static. Wired headphones lower the chances you'll lose your class connection.
Operating System: Windows 10 Minimum 
Windows 10 is the recommended operating system, but other Windows versions may suit your course requirements.
Other Features to Consider: 
Backlit keyboard: Great if you are a night owl or work in low-light environments. 
Security: Security is vital for any MBA student, as you'll be using your laptop at school a lot. A fingerprint sensor makes it easy to protect your data and stay safe online. 
Warranty: Check the manufacturer's support for repairing or replacing your laptop in the event of accidents or technical problems. 
Now let's look at the best computers for MBA students in 2022. 
1) Acer Swift 5 
Best Overall Laptop for MBA Students
If you are looking for a powerful and affordable laptop, the Acer Swift 5 ticks all the boxes. Its premium aluminum chassis, and dual fans provide immense power without overheating. 
It's perfect for video calling with an FHD camera that uses Acer's patented TNR technology to improve video quality in low-light conditions and uses AI Noise Reduction to improve the sound. 
It has a wide range of features, such as a backlit keyboard and a fingerprint sensor, perfect for MBA students. 
CPU: Intel® Core™ i7-1165G7 processor Quad-core 2.80 GHz 
RAM: 16GB LPDDR4X 
Display: 14" Full HD (1920 x 1080) 16:9 Touchscreen 
Storage: 512GB SSD 
Battery: Lithium-Ion 15-hour runtime 
Dimensions: 12.6 x 8.1 x 0.59 inches 
Weight: 2.31 lb 
OS: Windows 11 
2) Acer Spin 5  
Best 2-in-1 laptop 
With the Acer Spin 5, you can switch between tablet or laptop mode. You'll be breezing through lectures, collaboration, or networking events as you can read, write, sketch, or watch anything you want. Highly portable with a powerful CPU and a stylus to sketch out your ideas. All at a super-affordable price.
CPU: Intel® Core™ i7-1165G7 processor Quad-core 2.80 GHz 
RAM: 8 GB LPDDR4X 
Display: 13.5" (2256 x 1504) 3:2 Touchscreen 
Storage: 512GB SSD 
Battery: Lithium-Ion 15-hour runtime 
Dimensions: 11.8 x 9.3 x 0.59 inches 
Weight: 2.65 lb 
OS: Windows 10
3) Swift 3 Laptop 
Best for Portability & Budget 
The Ultra-thin Acer Swift 3 has portability and affordability at its core for MBA students. It is effortless to carry because it weighs only 2.5 pounds. The fast-charge battery gives 4 hours of use with just 30 minutes of charge. Perfect for on-the-go use. A backlit keyboard and a fingerprint sensor will make your life easier. 
CPU: Intel® Core™ i7-1165G7 processor Quad-core 2.80 GHz 
RAM: 8 GB LPDDR4X 
Display: 14" Full HD (1920 x 1080) 16:9 
Storage: 512GB SSD 
Battery: Lithium-Ion 13-hour runtime 
Dimensions: 12.7 x 8.6 x 0.63 inches 
Weight: 2.65 lb 
OS: Windows 10 
4) Predator Helios 500 Gaming Laptop 
Best Heavy-Duty Laptop for MBA Students
The Predator Helios 500 Gaming Laptop is an excellent choice for MBA students who want a powerful laptop to handle their schoolwork and gaming needs. It packs a punch with a 4K display, Octa-core CPU, and a  GeForce GTX 1070 graphics card, but you'll also need to charge it regularly. 
CPU: Intel® Core™ i7-11800H processor Octa-core 2.30 GHz 
RAM: 16 GB, DDR4 SDRAM 
Display: 17.3" QHD (2560 x 1440) 16:9 165 Hz 
Storage: 1 TB SSD 
Battery: Lithium-Ion 4 Hours 
Dimensions: 15.7 x 12.6 x 1.39 inches 
Weight: 8.6 lb 
OS: Windows 10 
The best MBA laptops need Intel® Core™ i7 processors, a ton of RAM, and Windows OS to keep up with business analytics applications and spreadsheets. So, these four laptops offer the best combination of features and performance for students pursuing an MBA. Do your research and choose the computer that is right for you! You'll be ready for a bright career in the business world. 
Patrick Yu is a Senior Project Manager at Level Interactive and has 8 years of experience writing business, legal, lifestyle, gaming, and technology articles. He is a significant contributor to Acer Corner and is currently based in Taipei, Taiwan.
Tagged:
Stay Up to Date
Get the latest news by subscribing to Acer Corner in Google News.