Best Language Learning App for You (2022)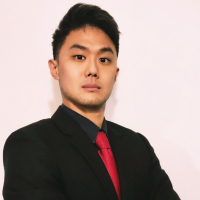 With the relaxation of Covid travel restrictions, people will be eager to travel the world for business, study, and fun. You'll need basic vocabulary and phrases for a short trip, specific business language, or fluency for study or long-term employment. As a traveler, knowing the country's language at various levels will help you with communication. Even knowing the very basics can make a huge difference to your experience. We will look at some of the best language learning apps for travel.
Babbel: Best for Being Good at Everything 
Do you want to feel comfortable in every environment while abroad? For an all-rounder, Babbel is an excellent choice. It offers concise and easily digestible interactive classes that help everyone. The web and mobile apps cover language lessons for:
travel 
work 
everyday life
Babbel has a speech recognition feature that helps you sound like a native speaker. You'll cover all the elements of language learning:
listening 
speaking 
reading 
writing
This app builds your confidence in all ways while traveling. Quizzes help you remember vocabulary and cement grammar structures. Plus, you'll learn tips to make learning easier.
You can learn up to 14 different languages and even have online classes with language experts.
Babbel Pros:  
ease of use 
clarity 
excellent structure to lessons 
Babbel Cons:  
payment and cancellation 
keyboard layout issues 
Number of Languages: 14
Desktop: Windows 7 or above, or Mac OS X 10.12 or above 
Mobile/Tablet: iOS 12.0 or later; Android 8.0 or later 
Cost: Subscription-Based $12.95 per month (with longer subscription discounts) 
Memrise: Best for Being Able to Speak Quickly in Social Situations 
Do you want to make rapid progress in real-life social situations? Memrise is superb, focusing on learning new phrases and basic vocabulary. The app emphasizes quick learning for everyday activities ranging from coffee shops to karaoke bars and making small-talk with new friends while out and about across the world. 
An excellent choice for the complete beginner, Memrise uses a more natural method to guide you with: 
real-life vocabulary 
useful phrases 
audio-visual clips by native speakers 
Grammar isn't taught like in a classroom, so the learning experience is more relaxed and less formal. It encourages you to speak and listen directly with native speakers. 
Memrise Pros:  
lots of content 
easy to use 
suitable for faster learning 
Memrise Cons:  
features differ between systems 
not all features are available for every course 
Number of Languages: 22 
Desktop: Windows 7 or later; macOS X 10.12 or later 
Mobile/Tablet: iOS 12.0 or later; Android 5.0 or later 
Cost: Free, and PRO tier from $8.99 per month 
Duolingo: Best for Free Language Learning 
Do you want an app that can do everything all the others can for no fee? The best free language learning app is Duolingo. A paid Duolingo Plus option is available, but the free version will meet most people's needs. 
Duolingo is the world's most downloaded language learning app. It has more than 35 languages you can learn, from Spanish to Swahili and Czech to Chinese. 
This app helps you remember what you learned through real-life communication in different situations and places. It has flexible grammar learning and more school-like sections to help you understand the language better. The app allows you to play more naturally with the new language. 
It's excellent if you're a beginner or want to move towards fluency. Plus, it introduces fun phrases as well as more common daily words. Duolingo also provides person-to-person events, podcasts, and interactive stories.
Duolingo Pros:  
easy to use 
excellent interface 
reasonable daily goals 
multiple languages from across the world 
free
Duolingo Cons:  
advertisements 
notifications can be annoying
Number of Languages: 32 
Desktop: Windows 10 or later; macOS X 10.12 or later 
Mobile: iOS 13.0 or later; Android 7.0 or later 
Cost: Free, PLUS tier $6.99 per month 
URL: https://www.duolingo.com/
Rosetta Stone: Best for Those Staying Abroad for Longer Periods 
Do you intend to stay abroad for an extended period? Best known for its desktop language learning system, Rosetta Stone has expanded into apps. Rosetta Stone uses a patented method with lessons related to different situations you'll face abroad. There are also 'Extended Learning features' that develop each class.
With over 30 years of experience, Rosetta Stone provides a complete series of classes for beginner to advanced learners. You'll find the lessons more in-depth, with Core Lessons taking at least 30 minutes. Plus, enterprise and education options for those moving to foreign countries.
There is a reason why Rosetta Stone has stood the test of time: the programs cover the four pillars of learning:
listening 
speaking 
reading 
writing
 They enable students to move along a clear and well-structured learning path. It teaches grammar implicitly, which helps you pick up a language faster.
The system offers 25 language choices with interactive vocabulary and grammar sections. There are also read-along stories with a native speaker to encourage speaking rather than one-off phrases. 
Rosetta Stone Pros:  
immersive programs  
solid class structure 
consistency
Rosetta Stone Cons:  
pricey courses start at US$ 13 per month 
the voice recognition system can be problematic (RS is working hard on that) 
images can be small on smartphones.
Number of Languages: 25 
Desktop: Windows 10 or later; Mac OS X 10.9 or later 
Mobile: iOS 13.0 or later; Android 7.0 or later 
Cost: Start from $13 per month. A lifetime subscription is also available. 
URL: https://www.rosettastone.com/ 
Mondly: Best for Non-native English Speakers 
Is your first language not English? Mondly is another excellent language learning app with a difference. Rather than concentrating on vocabulary, Mondly seeks to get you learning phrases to use while abroad or in social situations. The app aims to get you to conduct real conversations instead of 'ask-answer' interactions. 
Mondly builds upon each previous lesson to reinforce lessons and improve learner intuition. Grammar is taught implicitly and features games to keep learners engaged through fun. Classes are short, about ten minutes.
Mondly merges many of the qualities of the preceding apps, such as:
matching phrases to images 
listening and repeating 
moving between your native and target languages 
completing mock conversations
As with many apps, you get to hear the phrases spoken by native speakers. Mondly offers AI Chatbots that can talk to you and help correct pronunciation and coach you through real conversations.
Another significant feature is for learners whose first language is not English. With Mondly, learners can change the default language with the other 41 languages taught to learn their target language. However, Mondly is for absolute beginners rather than advanced learners.
Mondly Pros:  
interactive and fun 
real-world vocabulary and sentences 
Mondly Cons:  
no interaction with an interactive tutor 
limited grammar 
Number of Languages: 41 
Desktop: Windows 10 or later; macOS X 10.12 or later 
Mobile: iOS 13.0 or later; Android 7.0 or later 
Cost: $9.99 per month or $47.99 per year. Lifetime discounts are available. 
MindSnacks: Best App for Kids 
Do you want your children to play an active part as you travel? An alternative to Duolingo for kids is MindSnacks. Instead of lots of vocabulary and grammar, your children can play interactive games. Your children can choose topics they like and explore by: 
clicking words and phrases 
looking at pictures 
hearing the words
This app is well-designed, bright, colorful, and has tasks for them to do. Advancements are monitored by points and badges, so parents can see how well they are doing.
MindSnacks Pros:  
MindSnacks Cons:  
only available with Apple 
limited Languages  
Number of languages: 7 
Desktop: Mac Only. Requires macOS 11.0 or later with Apple M1 chip. 
Mobile: iOS 7.1 or later. 
Cost: Free, Offers In-App Purchases 
URL: https://apps.apple.com/us/developer/mindsnacks/id385497071 
Whichever language you want to pick up, a learning app can improve your vocabulary and better understand a country's culture and manners.
The above apps are all quality for a range of users and can get you enthusiastic about language learning. Each app can be tailored to your specific needs and demands. If you try any of the above, you will make progress in the short term, leading to success in the long term. 
Patrick Yu is a Senior Project Manager at Level Interactive and has 8 years of experience writing business, legal, lifestyle, gaming, and technology articles. He is a significant contributor to Acer Corner and is currently based in Taipei, Taiwan.
Tagged:
Stay Up to Date
Get the latest news by subscribing to Acer Corner in Google News.