What is Livestream Shopping?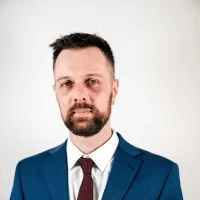 Who doesn't love to stroll down Main Street on a warm Saturday afternoon and drop into local, family run stores to purchase the goods they want? With the hustle and bustle of modern life, many people simply don't have the time to visit places like​ Sauser's Hardware, Andover Bookstore, or similar stores in towns across America anymore.
There's nothing quite like the personal, friendly experience of picking up a product from a wooden shelf in a brick-and-mortar shop, then having a friendly cashier run it through the til and bag it up for you. Truth be told, many of these mom and pop stores that once made up the fabric of America have succumbed to inevitable economics.
How about experiencing the personalized, interactive aspects of "real" shopping from the comfort of your trusty armchair? Meet livestream shopping. This is an online, real-time shopping experience where products are showcased by hosts or influencers. They will also answer your questions and give you the freedom to decide whether to make a purchase directly through a trusted platform? 
Also known as live shopping and shopstreaming, this fresh, fun retail trend uses live video streaming to introduce and display products to an online audience. Interested? Read on to discover what live shopping is, and much much more about this exciting new development in e-commerce! 
Navigating the e-commerce environment  
The internet continues to transform the way we buy and sell goods of all shapes, sizes and values. E-commerce purchases represent nearly a quarter of all retail volume in the US today, a figure that is expected to rise to 33.8% by 2027. Whether you are purchasing big, life changing products such as houses, cars, and vacations, or simply getting hold of everyday products like groceries and clothing, chances are the internet is at the start, if not also the finish of your shopping experience.  
From big name brand websites to auction sites, sellers, re-sellers, and everything in between, if you want to buy it, chances are there is someone selling it online!
The internet is truly a shopper's paradise offering the world's best, worst, realest, fakest, most expensive and cheapest, available, 24/7, all just a few clicks away. The e-commerce environment is a vast, at times arid environment. But let's be honest, online shopping experiences may lack personal interaction and the human touch, and can, at times, be anonymous, sterile, and even downright dishonest.
Livestream shopping origins
Livestream shopping is a relatively recent phenomenon that originated in China, and has since gained viral popularity worldwide. Although it might be new to many Western shoppers, livestream shopping started back in 2017 in China. In the early days, smaller businesses used platforms such as Taobao, TikTok, Douyin, and WeChat to announce new stock arrivals and display unique products and features. Everyone from kumquat farmers to mascara companies and car dealerships started to livestream and sell their wares.
From the start, influencers and micro-influencers have been used to generate increased user engagement, by allowing users to interact with hosts through questions and comments during the livestream. Livestream shopping really took off globally during COVID-19 lockdowns. Unable to welcome customers into their shops, retail businesses poured their hearts into live streaming, combining e-commerce, interactivity, entertainment and community. Fast forward to today, and livestream shopping is more popular than ever: China still leads the way with 526 million livestream shoppers in June 2023.
How does livestream shopping work?
If you are an internet user, then livestream shopping should find you! If not, livestream shopping events can be found across most social media platforms, as well as in dedicated livestream shopping apps and e-commerce websites. Livestream shopping events are hosted by influencers, key opinion leaders (KOLs), or brand representatives, and depending on the product they are flogging, will include a range of related goods.
A Chinese livestream shopping event is a lively affair that may appear somewhat chaotic to the untrained eye. The host and a number of assistants introduce a product, while viewers' comments and questions appear on screen. Along with a wide array of sound effects, marking sales numbers and milestones, many livestream sales feature limited-time-offers, sale countdowns, and discounts for purchasing during a specific time window. Purchases can be made directly while watching the livestream, adding items to shopping carts in the app.
The good, the bad and the ugly
While the impulsive, gamified nature of many livestream shopping events may raise some eyebrows, there are undoubtedly pros as well as cons to livestream shopping:
Pros 
Convenient. Shop from the comfort of your own home or on your smartphone while out and about. 
Engaging. Short of visiting a physical store, livestream shopping offers an interactive, engaging experience where potential consumers can ask questions and get immediate responses.       
Expert advice. In a saturated, global market, influencers and KOLs can provide customers with helpful guidance, assisting them in choosing quality products.  
Cons 
Quality. There have been many cases of bait and switch and other nefarious practices in livestream shopping. Without physically inspecting the goods, there is no guarantee that buyer's expectations of quality will be met. 
Impulse buying. Akin to the television shopping of days of yore, there is a tendency for consumers to be pushed into purchases that perhaps they do not really need. 
Return, refund, shipping issues and hidden costs. After clicking "buy now", there may be hidden costs, as well as complications if a product needs to be returned or refunded.
Will livestream shopping catch on in the US?
In China, micro-influencers hold a powerful position in e-commerce and livestream shopping. As well as exciting products and popular influencers, the success of livestream shopping also relies on super apps like WeChat: hybrids of social media and e-commerce, users are automatically integrated into the livestream shopping community as an extension of social media activities.
Livestream shopping is still in its infancy in America, and it is changing the way consumers interact with brands, bridging the gap between online shopping and entertainment. When it comes to livestream sales, different platforms are going in different directions. Retail giant Amazon launched Amazon Live way back in 2016, while Meta recently removed live shopping from Facebook. Livestream shopping has been slow to catch on in the US due to cultural values as well as tech habits. Lack of interactivity and focussing on the seller rather than the customer are other factors slowing growth. That said, new platforms are constantly popping up, including livestream beauty and cosmetic specialist Trendio and Walmart's very own Talkshoplive. One thing is for sure: the future of shopping will be live streamed!
Edmund is an English copywriter based in New Taipei City, Taiwan. He is a widely published writer and translator with two decades of experience in the field of bridging linguistic and cultural gaps between Chinese and English.
Stay Up to Date
Get the latest news by subscribing to Acer Corner in Google News.