A Preview of Persona 5 Tactica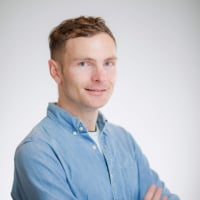 Persona is a video game franchise of role-playing games primarily developed and published by Atlus and owned by Sega. The first entry in the series, Revelations: Persona, was released in 1996 for the PlayStation, and the series has seen several more games since then. Persona's core features include a group of students as the main cast, a silent protagonist, and combat using Personas. Since the release of Persona 3 in 2006, the main series has used a social simulation function called Social Links, which are directly linked to how Personas evolve. The overall theme of the franchise is the exploration of the human psyche and how the characters find their true selves. Persona 5 is the sixth entry in the mainline series, released for the PlayStation 3 and PlayStation 4 in 2016. It is set in Tokyo and follows a group of students as they adopt the disguises of thieves to tackle the city's corruption and attain freedom from imposed societal pressures.
Persona 5 Tactica is a spin-off from the Persona series. The game takes place concurrently with the events of Persona 5 (2016), depicting the Phantom Thieves of Hearts as they are transported to an alternate world overcome with war and oppression. Tactica is exactly what you'd expect from its title. It's a tactical game set in the universe of Persona 5. Featuring an entirely new story with a returning cast of characters, it's a new spin on something familiar. And although it being a tactics title may turn some off, it's more than accommodating to those unfamiliar with the genre.
Storyline
Like most Persona spin-offs, Tactica takes place somewhere in the midst of Persona 5's timeline. Its setting is defined enough to circumvent plot deaths, so you can have the whole band back together for another supernatural romp, but vague enough that it could conceivably take place any time in the idle days before events took a turn for the worse in the main series. This time around, the Phantom Thieves find themselves trapped in a medieval-inspired world overrun by demonic shadows and overseen by an authoritarian ruler. Ever the do-gooders, the Phantom Thieves find themselves allying with Erina, a member of a revolutionary group attempting to take back their world. 
Characters
Protagonist (Joker): The protagonist of Persona 5 and leader of the Phantom Thieves is a soft-spoken, second-year transfer student at Shujin Academy, being placed there to continue his academics due to his ongoing probation resulting from being falsely framed for assault. Beneath his quiet demeanor is a strong-willed wildcard. To his teammates, his code name is Joker, and to the residents of the Velvet Room he is known as the Trickster. His Persona is Arsène. His pistol weapons target individual enemies from afar—lessening the chance that you will be caught in return fire—and deal a moderate amount of damage. His unique skill, Phantom Judge, can damage enemies in range and even take them down while guarding.
Ryuji Sakamoto: Another playable character, Ryuji is a student at Shujin Academy and a former track star, living a double life as a Phantom Thief. He is Joker's right-hand man and the Phantom Thieves' charge commander. He and Joker stumble into the Metaverse together and awaken as Persona-users. Loud and compassionate, Ryuji is the chief troublemaker of the Phantom Thieves, but he's also one of the strongest members of the team. His Persona is Captain Kidd, and his codename is Skull. His Brigantine Blitzkrieg skill immobilizes enemies in a straight line, even if they're hiding behind cover.
Morgana: Morgana is a mysterious talking black cat with ties to Mementos. He was trapped within the Metaverse until being rescued by Joker, and although he doesn't know who he is and seeks answers to restore his memories, he has vast knowledge of the Metaverse, and serves as the second-in-command, mascot, and guide for the Phantom Thieves. Although the Phantom Thieves can understand his speech, everyone else only hears cat sounds until they've seen him in the Metaverse. Morgana is useful for getting enemies out of cover, using a sweep attack called Winds of Time to shift opponents into allies' lines of fire. Morgana's Persona is Zorro.
Erina: Erina is the revolutionary leader of the Rebel Corps. As a main and playable character in Tactica, Erina is one of the first people the Phantom Thieves meet in the Marie Kingdom. She immediately rescues the Phantom Thieves before they suffer a complete loss upon their arrival and then forms an alliance with them, and the group work together to stage a revolution against the Legionnaires, with the goal of liberating Marie Kingdom from its oppressive ruler. Erina is able to target multiple enemies at once and deal a high amount of damage to each. Her Flag of Freedom skill plants a flag in the ground, weakening nearby enemies and giving allies a health boost.
Ann Takamaki: Ann is another student at Shujin Academy living a double life as a Phantom Thief. After being ridden with guilt for not helping her best friend Shiho Suzui fall victim to Suguru Kamoshida in the previous game, she now possesses a remarkable strength of will that allows her to defy evildoers and gives her the strength to help those in distress. Her Persona is Carmen, and her codename is Panther. She's a great support character and is able to attack multiple enemies at once. Her submachine gun can attack small groups of enemies, and her Femme Fatale special lets her summon a bomb that will hit enemies under cover.
Yusuke Kitagawa: An art student at the neighboring Kosei High School who becomes involved with the Phantom Thieves, Yusuke is as strong as he is fast. His assault rifle lets him attack enemies from a distance, and he commands the Persona Goemon and bears the codename Fox. With Goemon, he can use Like a Phantom to create decoys on the battlefield.
Makoto Niijima: The student council president at Shujin Academy and sister of Sea Niijima who is living a double life as a Phantom Thief. Makoto has a strong sense of justice as she advises and helps her allies in the team. Her codename is Queen, and her Persona is Johanna. Her Full Throttle skill will attack all enemies in a straight line and also knock them from their positions.
Haru Okumura: Haru, the only child of the CEO of Okumura Foods, is a wealthy girl and student at Shujin Academy. Her father, Kunikazu Okumura, is the Phantom Thieves' fifth major target. Haru is not happy with her life, controlled as it is by her father, and she eventually chooses freedom from it, betraying her father with the support of her newfound friends, the Phantom Thieves. Her Persona is Milady, and her codename is Noir. Haru can use her Noble Lady's Invitation skill to draw enemies closer together for huge area-of-effect damage.
Toshiro Kasukabe: Toshiro is a young, up-and-coming member of the National Diet expected to be the next prime minister. After becoming lost and then imprisoned in the Metaverse for reasons he can't recall, he opts to tag along with the Phantom Thieves. He is straight-laced and hyper-rational, and although he shines as a strategist thanks to his political savvy and his ability to view situations objectively, a neurotic fear of fighting and injury will often set him back into a safety-first mindset.
Gameplay mechanics
Tactica uses a turn-based tactical combat system on a grid-lined battlefield. Players pick from a pool of playable characters to control a team of up to three fighters. Players must find the right combinations of characters to create powerful synergies and level up their skill trees. You can collect the necessary growth points by winning battles and allowing your characters to socialize during the quieter moments. Character positioning is vital to victory. Keeping your distance and hiding behind obstacles may protect you, but you also need to force your opponents out of cover. Certain characters specialize in exposing opponents, allowing other characters to seize the opportunity to land some devastating shots.
The game features a wide range of difficulty modes, making it approachable to players who are otherwise unfamiliar with tactics games. The easiest difficulty is more focused on the storyline, allowing you to clear stages with ease even if you don't play the game as intended. Which is great, because Tactica is a lot deeper than one might expect.
Instead of traditional tile-based movement, players move their individual party members freely over a set radius. Although your end point will always be a tile, the game provides a decent illusion of being dynamic, doing so more effectively than other games with a similar tile-based mechanic. Additionally, line of sight is important when attacking foes, especially at a distance, because if your line of sight is broken by a party member, you will not be able to attack an enemy. This is why character positioning is vital, along with taking appropriate cover.
The cover mechanic is something all players will want to keep in mind, as taking cover can either reduce or completely negate damage. This goes both ways, as any enemies behind cover will take reduced damage. Your party will need to use melee attacks to knock enemies out of cover and strategically push them around the field to deal the full amount of damage with your ranged attacks. Additionally, lining up your characters into a triangle formation will allow you to perform a Triple Threat attack (which is the game's All Out Attack), with any enemy caught in the triangle taking significant damage.
Special attacks belonging to each Persona vary between debuffs and area-of-effect attacks. These are mostly situational and do require some positioning to use effectively. The usual pillars of Persona combat mechanics, such as elemental affinities and weaknesses, are gone, and in their place are displacement and cover mechanics. Mainline Persona battles can often be quick spats where you identify the enemy's elemental weaknesses, knock them down with well-placed spells, then use a stylish All Out Attack to take them all out. Tactica feels much more methodical: fights are all about exposing an enemy from cover and keeping yourself out of sight.
Graphics and design 
The art style in the Persona series tends toward a darker style, going along with the depth of the plot. Tactica, by contrast, has a cute Chibi style, with over-exaggerated facial expressions, bright colors, and enemies that look a little too hard to take seriously, even when they're trying to kill you. It's a brighter, lighter vibe in a weirder world.
The menus consist of slick motion graphics and loading screens awash in swirling patterns of red and black. It's everything you would expect from a Persona 5 spin-off. Characters are incredibly animated, and the 3D style works well with the simplified designs of Persona 5's colorful cast of characters. The environments are sparsely detailed but effective in their design—mostly because they serve as battlefields over explorable areas where you interact with NPCs. Major cutscenes are in three dimensions and cel shaded, which works well with the style. Dialogue boxes pop up when characters are communicating with one another, and these are accompanied by small illustrations.
Overall, Tactica is a great entry for those new to the genre, and is a treat for returning fans of Persona 5 specifically. Tactica is looking to prove that the Phantom Thieves still have plenty to give, with what feels like an entertaining but admittedly simplistic take on a familiar genre, led by an intriguing plot with enjoyable combat. Nevertheless, seven years is a relatively long time to keep a subseries running, and rumors suggest Persona 6 isn't that far away. We expect that Atlus will soon say goodbye to the Persona 5 series, so make sure you get it when it comes out and play as much as you can before the next installment in the series is announced.
When is the game coming out?
Persona 5 Tactica will be releasing on November 17, 2023, for PlayStation 4, PlayStation 5, Xbox Series One, Xbox Series S|X, Nintendo Switch, and Windows PC. It has also been confirmed as coming to Xbox Game Pass on day one. Make sure to check out the Xbox Game Pass and see why Acer is an official sponsor. Don't forget that with the purchase of a Windows 11 PC from Acer, you can enjoy one month free of Xbox Game Pass.
Nitro 16 gaming laptop
Acer's Nitro line of gaming laptops have been receiving a bit of premium treatment in the last few years with the aid of high-end display options and hardware components. These laptops feature black, plastic cases with smooth matte surfaces. They also have RGB keyboard lighting and a few thin, colored stripes on the back of the case for added visual appeal. These laptops are machines that without costing a whole fortune have been configured with powerful AMD Ryzen™ or Intel Raptor™ or later CPU options and the latest NVIDIA RTX™ 4000 series video cards. The Nitro 16 AN16-41 featured here impresses with a generous number of I/O ports (three USB A ports and two USB C ports, one of which is USB 4) and the application of liquid metal on the CPU and GPU chips.
This laptop also combines the whopping performance of AMD's Ryzen™ 9 7940HS CPU with NVIDIA's latest-gen RTX™ 4070 GPU, meaning it will easily run modern games at ultra-high quality. The laptop features a high-resolution 16" screen that provides exceptional display quality and brightness. The Nitro 16 series of gaming laptops contain high-quality components designed to last. Click here to find out more.
Ashley is a technology writer who is interested in computers and software development. He is also a fintech researcher and is fascinated with emerging trends in DeFi, blockchain, and bitcoin. He has been writing, editing, and creating content for the ESL industry in Asia for eight years, with a special focus on interactive, digital learning.
Stay Up to Date
Get the latest news by subscribing to Acer Corner in Google News.