A Preview of Asterix & Obelix: Slap Them All! 2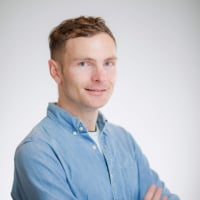 Asterix & Obelix: Slap Them All! 2 is the upcoming sequel to the fast-paced, side-scrolling 2D beat 'em up game of the same name from 2021 that immerses players in the imaginative world of René Goscinny and Albert Uderzo, creators of The Adventures of Asterix, a popular comic book series. In this sequel from publisher Microids and developer Mr. Nutz Studio, the famous duo, Asterix and Obelix, smash into yet another adventure. Slap Them All! 2 is a high-energy game that takes us on an original story worthy of the greatest Gallic adventures. Explore a multitude of captivating locations: from mysterious ruins nestled in the heart of the forest, through an imposing Roman camp, to majestic Lutetia... Each stage of the journey offers new environments. Players are taken to far-flung lands, with their journey being punctuated by countless thrilling encounters. And, of course, you can expect a generous helping of slaps in the face! Throughout this hectic adventure, expect the game to keep adding doses of humor and emotion as it advances the plot forward.
Although most of the recent Asterix games have been 3D affairs, Slap Them All! and its sequel are both in 2D. Even if you've never read an Asterix comic or seen one of the movies, these games are worth a try for their lovely cartoon-style visuals, humorous stories, and fun two-player local co-op experience.
What is the Asterix series?
The Adventures of Asterix is a series of Franco-Belgian comic books written by René Goscinny and illustrated by Albert Uderzo. The series follows the exploits of a village of ancient Gauls as they resist Roman occupation. The Gauls protect themselves with the help of a magic potion brewed by their druid that gives them superhuman strength. The series' protagonist, Asterix, is a quick-witted and resourceful warrior, known for his diminutive size but extraordinary bravery. Asterix is accompanied by his best friend, the mighty and perpetually hungry Obelix, who fell into a cauldron of the village's magic potion as a child, granting him unmatched strength. Together, Asterix and Obelix embark on adventures to protect their village from the Roman legionaries who seek to conquer them. The Asterix series is one of the most popular Franco-Belgian comics in the world, with the series being translated into more than 100 languages. The famous franchise has also ventured into other avenues of pop culture and media. In addition to a theme park, movies, books, and merchandise, it has also spawned a long list of licensed video games.
Asterix & Obelix: Slap Them All! 2 storyline
We know the history well: in 50 BC, all of Gaul was occupied by the Romans. Except for one small village of indomitable Gauls that still holds out against the invaders. And these Gauls continue to repel the enemy offensive in Asterix & Obelix: Slap Them All! and its sequel, with the two heroes, Asterix and Obelix, always in the front row when it comes to launching entire Roman legions into the air. In the original game, the story is divided into six acts that narrate watered-down versions of some of the most famous stories told in the comics (such as Asterix and Cleopatra or Asterix and the Britons, to name a couple), so as to make the game even more familiar to fans of the franchise. In any case, as per tradition in the beat 'em up genre, the plot plays a secondary role: a simple pretext for unleashing continuous fights from the start to the end of the game.
In the sequel, the humble country lifestyle in the fictional village of Armorica is interrupted by the sudden arrival of Goudurix. A precious gold emblem of the Roman legions—the Aquila of Lutetia—has been stolen, and an innocent man has been thrown into prison, accused of its theft. That man's son, Goudurix, has now come to Asterix and Obelix for help. As Goudurix stays safely in the village, the two Gallic warriors travel to Lutetia to find out more from an acquaintance said to be well-versed in the city's rumors and intrigues. Obviously, it's only with slaps in the face that they can find answers! 
Gameplay mechanics
The beat 'em up gameplay doesn't take long to learn, but it has a bit of depth. At the beginning of the game, you are given the option to choose who to play with: Asterix or Obelix. However, during gameplay, it is possible to switch between Asterix and Obelix at any time, allowing you to freely experiment with each character's moves. Nevertheless, the basic moveset is the same for both characters: punch and slap combos, flying kicks, powerful attacks, and holds. Both characters have one regular attack button, a special attack button, a grab, a jump, and a block.
Beyond these basics, however, the two heroes play a bit differently. Tapping Asterix's special move initiates a spin attack, and holding it will lengthen the spin. Obelix, meanwhile, has three special moves, including an uppercut or ground pound, that depend on the direction held. As for grabs, Asterix can throw enemies, whereas Obelix can throw, punch, or slam enemies into the ground. Both characters can dash by double-tapping left or right. Dash attacks are extremely effective, but they consume stamina, as do special moves. Stamina, represented by lightning icons at the top of the screen, refills over time.
Compared to the original game, the sequel has more fearsome enemies and bosses. The sequel also has new features and gameplay improvements. The intrepid Gauls, Asterix and Obelix, now have new specific moves that can be charged up for more powerful attacks. Battles are more dynamic, and the heroes can trigger Fury mode to increase their strength and unleash a devastating Ultimate attack. They can also destroy some environmental elements to create chaos, as well as throw barrels and menhirs at opponents during combat.
To reload stamina, you simply keep hitting enemies in your immediate vicinity. As for health, you can recharge it by eating food. You'll find a wide range of food to eat, including apples and the classic whole wild boars hidden inside the numerous barrels scattered along the scenarios. These barrels are also often full of money with which to increase your score.
Being able to switch characters at will during the action has another advantage: you get two distinct health bars. Therefore, if one of the heroes is one step away from defeat, his friend, who is still fresh and ready for knockout action, can step in to take over the field. This turns out to be very useful as the game progresses, when the hordes to be defeated become more numerous and new enemies are introduced. Speaking of the latter, the variety of standard opponents is plentiful; however, the bosses leave more to be desired, being few overall and destined to repetitiveness during the adventure.
A two-player local co-op mode is again available, where two players help each other by creating even longer and more efficient combos than is possible in single-player mode.
Graphics and design
Development of this sequel is being overseen by the Les Editions Albert René team to ensure the preservation of the essence of the Asterix comic. The sequel promises to pay tribute to the comics in a genuine way. The developers made the artistic choice to "hand-create" the characters, backgrounds, and animations, with absolute respect for the style of 2D animation. The nostalgic aesthetic choice will appeal to fans of the series and fans of retro games. You will be drawn into a faithful visual universe reminiscent of the imaginative illustrations of the Asterix and Obelix comics. The illustrations enable players to immerse themselves in the visual experience and marvel at the beauty of the original comics.
When is Asterix & Obelix: Slap Them All 2! coming out?
Slap Them All 2! will be available digitally in North America on PlayStation 4, PlayStation 5, Xbox Series X|S, Xbox One, Nintendo Switch, and PC on November 13, 2023. Although not available on Xbox Game Pass, make sure to check out the lineup of games the Xbox Game Pass has on offer. Furthermore, with the purchase of a Windows 11 PC from Acer, you can enjoy one month free of Xbox Game Pass.
Nitro 16 gaming laptop
AMD Ryzen™ 9 7940HS Octa-Core Processor (Up to 5.2GHz) 
NVIDIA GeForce RTX™ 4070 GPU 
16.0" WQXGA (2560 x 1600) IPS display with NVIDIA G-SYNC™ & NVIDIA Advanced Optimus 
16 GB standard memory 
1 TB solid state drive
Acer's Nitro line of gaming laptops have been receiving a bit of premium treatment in the last few years with the aid of high-end display options and hardware components. These laptops feature black, plastic cases with smooth matte surfaces. They also have RGB keyboard lighting and a few thin, colored stripes on the back of the case for added visual appeal. These laptops are machines that without costing a whole fortune have been configured with powerful AMD Ryzen™ or Intel Raptor™ or later CPU options and the latest NVIDIA RTX™ 4000 series video cards. The Nitro 16 AN16-41-R5KC featured here impresses with a generous number of I/O ports (three USB A ports and two USB C ports, one of which is USB 4) and the application of liquid metal on the CPU and GPU chips.
This laptop also combines the whopping performance of AMD's Ryzen™ 9 7940HS CPU with NVIDIA's latest-gen RTX™ 4070 GPU, meaning it will easily run modern games at ultra-high quality. The laptop features a high-resolution 16" screen that provides exceptional display quality and brightness. The Nitro 16 series of gaming laptops contain high-quality components designed to last. Click here to find out more.
Ashley is a technology writer who is interested in computers and software development. He is also a fintech researcher and is fascinated with emerging trends in DeFi, blockchain, and bitcoin. He has been writing, editing, and creating content for the ESL industry in Asia for eight years, with a special focus on interactive, digital learning.
Stay Up to Date
Get the latest news by subscribing to Acer Corner in Google News.