Why Chromebook Plus is the Go-To for Gen Z's Creativity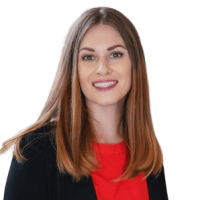 Sandwiched between millennials and Generation Alpha, Generation Z refers to young people born between 1996 and 2010. These tech-savvy individuals are so-called 'digital natives' as they were the first generation raised alongside the internet and other tech devices. As such, Gen Z is a product of its tech-heavy upbringing and tends to be very online-oriented. The Gen Z population cannot remember when the internet was not an integral part of daily life and is therefore used to having tech at their fingertips.
Gen Zers are comfortable with working, making friends, and shopping online, and often scour the internet for reviews before purchasing items or booking getaways. They tend to be conscious of their online personas and use social media to follow recent trends and passions. Gen Zers are natural creatives simply because of their upbringing and were the first generation to grow up using Chromebooks provided by schools.
What is Chromebook Plus?
Chromebook Plus is the latest category of Chromebooks from Google. Offering more power, a range of cutting-edge features, and access to powerful creative apps, Chromebook Plus laptops are suitable for those with on-the-go lifestyles while supporting Gen Z's creative flair.
How does the Acer Chromebook Plus benefit creative Gen-Zs?
Using Chromebooks is second nature to Generation Zers, and the all-new Acer Chromebook Plus 514 and 515 can be too. Let's take a deeper dive into how Chromebook Plus laptops benefit Generation Z users.
More power gets more done
Acer's Chromebook Plus devices offer enhanced power for Gen Z users to create content, stream, and edit photos and videos to keep their social media reels looking sharp. They also include multiple performance-boosting features to help keep users powered up while on the go.
1. Up to double speed, memory, and storage
Acer's range of Chromebook Plus devices offer up to double the speed, memory, and storage of Chromebooks to help creatives stay ahead. The Acer Chromebook Plus 515 laptop comes with a minimum of 8GB of RAM and 128 GB of storage space. The Acer Chromebook Plus 515 is also powered by Intel® Core™ Processors, letting users easily multitask while watching movies, playing games, or editing photos. Additionally, Acer also has another model, Acer Chromebook Plus 514, which is a 14" device that ships with AMD processors.
2. File sync for on- and offline access
Users can activate File Sync on their Chromebook Plus to access their Google Docs, Sheets, and Slides files while at the café or waiting for their next flight — even without Wi-Fi. Creatives will never miss a deadline again with instant online and offline access from Chromebook Plus. An initial internet connection for downloads and adequate storage space in Google Drive is required.
3. Multitasking made easy
Creating content, watching videos, playing online games… Gen Z creatives need a device that can keep up with their desire for entertainment. Luckily, Chromebook Plus devices are packed with an Intel® Core™ i3 Processor, AMD Ryzen™ 3, or better, letting users edit Google Docs, photos, and videos — all while watching TV shows or movies in Full HD.
4. Crystal-clear video calls
Stunning video quality from Chromebook Plus laptops give video calls crystal clear sharpness. Featuring a Full HD 1080p webcam and integrated AI-powered video call tools, Chromebook Plus laptops ensure users always show their best side.
5. High-quality display
Gen Zers are known for their love of watching movies and videos. All Chromebook Plus laptops are fitted with Full HD 1080p IPS display as standard, delivering an improved on-screen experience. Moreover, game enthusiasts can boost their Chromebook cloud gaming experience, as the FHD 1080p display captures every last detail. The Acer Chromebook Plus 515's 15.6" narrow bezel display also features an anti-glare coating, letting users stay productive even in bright conditions.
Apps you need to make magic
With Chromebook Plus, Gen Zers will have all the apps they need to get productive, start creating, or just unwind. Here are some popular apps on Chromebook Plus:
1. Magic Eraser for flawless pics
Built-in Google Photos on Chromebook Plus comes with enhanced features like the AI-powered Magic Eraser that easily removes unwanted distractions and an HDR effect to enhance brightness and contrast. You can also make high-quality movies with a few easy clicks using new movie creation tools.
2. Built-in Google apps
Gen Z users can empower their personal creativity and productivity with a handy range of AI-powered Google Workspace apps such as Google Docs, Sheets, Gmail, and Slides. Use Microsoft 365®? Chromebook Plus supports viewing, editing, and commenting on all Microsoft 365® files – with a full suite of additional features available with its subscription. Users will meet deadlines and work commitments while creating content and editing photos using the apps they're already familiar with.
3. Create more with Adobe
Users will be able to use Adobe Photoshop Web and Adobe Express on Chromebook Plus to edit photos and create graphics, flyers, and more. And with Adobe Firefly generative AI, users will be able to add, extend, and remove content with a few simple text prompts on Photoshop, and experiment with text-to-image and text effect tools on Adobe Express. Watch your social media content fly with the help of Adobe features and the all-new Chromebook Plus. A subscription to use Adobe Photoshop is required, but Chromebook Plus users can get a 3-month free trial to the application from the Chromebook Perks page.
Easy to use, easy to love
Chromebook Plus devices are full of features Gen Z users love. Here are some additional features that make Chromebook Plus the ultimate go-to for creativity.
1. Worry-free security
Creating content is not light work. Edits, enhancements, and playing with light effects take time and effort. Laptops can be susceptible to viruses and potential hacking attempts, which can jeopardize a content creator's hard work and valuable reputation. Chromebook Plus is built with safety in mind, and is fortified with layers of built-in protection to protect you and your data from viruses without the need for extra software. Breathe even easier knowing Chromebooks run regular checks to fend off security threats with Sandboxing and Verified Boot.
2. Enhanced battery life
With an up to 10-hour battery life, Chromebook Plus packs enough stamina for a cross-country flight, a full workday, or a streaming marathon. Now you can focus on getting things done instead of hunting for an outlet.
3. Lightning-fast start-up
Creatives live and breathe their next piece of content With Fast Boot, Chromebook Plus devices start up in under 10 seconds, meaning creatives can jump into getting their content ideas out of their heads and onto their laptops.
4. No messy updates
Automatic updates download silently in the background so you can stay on task, whether you're working, gaming, or streaming. Plus, they regularly deliver the latest software and security features that keep your Chromebook running smoothly. You can check to see how long your device is eligible for updates by clicking here.
Acer's Chromebook Plus
The Acer Chromebook Plus 515 supports the next generation of creatives, influencers, and multi-taskers with an Intel® Core™ i3 Processor. It has an ample 15.6" Full HD display that lets users watch movies or videos, create content, or scroll through the latest videos in style.
Likewise, the Acer Chromebook 514 is equipped with an AMD Ryzen™ 3 processor with four CPU cores and AMD Radeon graphics, delivering fast boot times and responsive performance to support all kinds of creative projects.
With an anti-glare screen and optional touchscreen display, the Acer Chromebook Plus 515 and 514 devices are designed to make life easier for creatives. Moreover, both device options are designed to military-grade durability standards and have passed countless tests, including 10 million keyboard presses and 25,000 hinge flips.
Conclusion
Gen Z is a population of tech-embracing digital natives who love to create content that pops. Luckily, Acer's latest Chromebook Plus laptops offer a range of features to support Gen Z's creative streak, like the AI-powered Magic Eraser to edit photos and remove flaws, and built-in Google apps with offline access. Moreover, with an Intel® Core™ i3 Processor or AMD Ryzen™ 3 as a baseline specification, Chromebook Plus devices offer more speed, memory, and storage that Gen Z creatives need the most. When you think creative, think Acer Chromebook Plus.
Jeni is a translator and writer based in Taiwan. She is passionate about business development and loves helping companies enter international markets. She is fluent in English, German, and Mandarin Chinese, and combines these with her industry experience to provide practical market entry solutions.
Stay Up to Date
Get the latest news by subscribing to Acer Corner in Google News.