A Preview of Call of Duty: MW 3 (2023)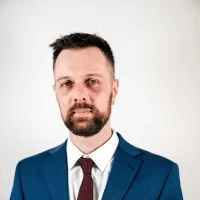 The best is back with a new release for the iconic first-person shooter series: Call of Duty Modern Warfare 3. The latest in the world's best-selling first-person shooter series picks up where Modern Warfare II left off in 2022. This year's hotly anticipated release marks the 20th anniversary of the series, and the first ever back-to-back year sequel in Call of Duty history. Modern Warfare 3 promises more player choice than ever before, featuring signature cinematic experiences, action-packed free-form open combat missions, and updated zombie maps! Sounds exciting? Read on to discover all there is to know about Call of Duty Modern Warfare 3.
When is the Modern Warfare 3 2023 release date?
Let's deal with the dates first, as we're sure you're wondering when you can play MW 3. As part of the Call of Duty series' 20th anniversary celebrations, Modern Warfare 3 is slated for release on November 10, 2023 for PS5, Xbox Series X/S, PS4, and PC. For those of you who simply can't wait to return to the fray, Call of Duty Modern Warfare 3 early access is available through pre-order. Choose from Vault Edition, and Cross-Gen / Standard, and you will gain early access on November 2, a full week before the official release.
Who's behind Modern Warfare 3?
Call of Duty is published by Santa Monica based Activision, publishers for their parent company Activation Blizzard. Activision also has Overwatch, Diablo and Warcraft on their roster. There have been several primary developers behind the soon to be 20 Call of Duty releases over the decades. This year's release is developed by veteran Call of Duty developers Sledgehammer Games and Infinity Ward.
What's the story? 
As we mentioned above, Call of Duty is the world's favorite first-person shooter series, selling over 400 million copies. The first Call of Duty release, all the way back in 2003, simulated infantry and combined arms warfare of WW2. Subsequent releases in the franchise feature diverse war and combat settings, including more WW2, as well as the Vietnam and Korean Wars, contemporary, futuristic, and fictional conflicts. Call of Duty is a legendary franchise that has transformed the first-person-shooter genre and continues to push the boundaries of gaming. The new Call of Duty: Modern Warfare franchise is a reboot of the original Modern Warfare sub-series, which was released between 2007-2011. The first game in the reboot series, Call of Duty: Modern Warfare, was released in 2019.
Intense combat gameplay, backed by solid storylines and innovative gameplay mechanics are all hallmarks of the Call of Duty franchise. While single-player campaigns allow gamers to experience various roles in the context of the game's setting, Call of Duty is best known as a multiplayer and competitive Esports staple. These robust multiplayer modes are another factor behind the series' popularity. Players battle against and fight alongside others in team-based objective modes as well as free-for-all battles, and cooperative modes, such as surviving the zombie onslaught.
What's new for Call of Duty Modern Warfare 3?
Modern Warfare 3 is the direct sequel to last year's record-breaking Call of Duty: Modern Warfare II. The new release sees the return of Captain Price and Task Force 141. This time they are faced with the supreme threat: ultranationalist war criminal Vladimir Makarov is up to his old tricks, spreading his nefarious influence all over the globe.
Where's the map?
The game features modernized versions of all 16 Core launch maps from the original Modern Warfare 2 (2009). On top of this, the maps feature new modes and gameplay options, and will be followed by 12 totally new Core 6v6 maps released for post launch live seasons. The Core maps are a legendary Call of Duty staple and include the following: Afghan. Derail. Estate. Favela. Karachi. Highrise. Invasion. Quarry. Rundown. Rust. Scrapyard. Skidrow. Sub Base. Terminal. Underpass. Wasteland.
In addition to the 16 Core maps, four huge environments will also be ready at launch. Three new Battle Maps for Ground War and Invasion game modes, and a massive War map featuring innovative play spaces for the return and evolution of the hugely popular War Mode.
Open Combat Missions 
In addition to the linear, cinematic missions Call of Duty is known for, Modern Warfare 3 will feature Open Combat Missions (OCMs). OCMs will give players the choice of how to approach the mission. In this mode, vehicles can be used and objectives can be approached from multiple angles. Choose how you operate: suppress your guns and complete the mission unknown to your foes, or storm in guns blazing, lobbing grenades like a madman. The choice is yours.
Customize
Evolution of customization and new gameplay mechanics include the Tac-Stance, hip-fire meets sight aiming for improved shooting performance in tight spaces. Fine tuning your kit is key to combat success, Modern Warfare 3 introduces a whole new level of customization. After-Market Parts is another innovative gameplay detail, allowing players to customize weapons based on their preferred play style.
Gameplay
If you played Modern Warfare II, you will be able to carry forward your arsenal into Modern Warfare 3. The core mechanics of the new release will include the classic features that make Call of Duty so popular, as well as offer increased customization, freedom of movement and choice to the gameplay. In multiplayer mode, movement abilities have been increased, augmenting your Operator's responsiveness; you can fire during and right after sliding, for example. Finally, get ready to team up with other squads and fight hordes of zombies for the first time in the Modern Warfare Universe.
The takeaway
We hope that you have enjoyed this preview of Modern Warfare 3. Be sure to visit Acer's Game Pass to discover all of your favorite games, past, present and future. And don't forget, Call of Duty Modern Warfare 3 is scheduled for release on November 10, 2023 for PS5, Xbox Series X/S, PS4, and PC, with early release on November 2.
To get the most out of the fast-paced warfare, kill streaks and stunning graphics of Modern Warfare 3 you'll need a gaming laptop that can go the distance. Acer's Nitro 16 Gaming Laptop - AN16-41-R5KC covered all of the bases with AMD Ryzen 9 7940HS Octa-Core Processor (Up to 5.2GHz), and NVIDIA® GeForce RTX 4070 Laptop GPU. Featuring an RGB backlit keyboard, and In Plane Switching (IPS) which allows you to view your monitor at wider angles of up to 178° while maintaining the same level of high-quality color with an IPS panel. The Nitro 16 is bristling with features to help you smash the competition and reign supreme.
Edmund is an English copywriter based in New Taipei City, Taiwan. He is a widely published writer and translator with two decades of experience in the field of bridging linguistic and cultural gaps between Chinese and English.
Stay Up to Date
Get the latest news by subscribing to Acer Corner in Google News.