A Preview of Like a Dragon Gaiden: The Man Who Erased His Name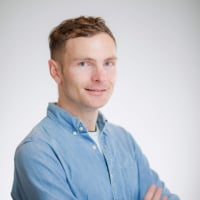 Like a Dragon Gaiden: The Man Who Erased His Name is an upcoming single-player third-person action-adventure video game. It is a spin-off game in the Like a Dragon franchise. Taking place between the events of Yakuza 6: The Song of Life (2016) and Like a Dragon: Infinite Wealth (coming in 2024), Like a Dragon Gaiden focuses on the series' original protagonist, Kazuma Kiryu, as he embarks on a new adventure in Osaka and Yokohama. The game is set to be a smaller experience when compared with mainline releases in the series, but it will introduce new fighting styles and give players some more context for future games involving Kiryu. In this installment, Kiryu will assume the guise of a secret agent and will have access to spy gadgets and new technologies. Read on to find out when Like a Dragon Gaiden is coming out and what its gameplay and storyline will be all about.
What is the Like a Dragon series all about? 
The Like a Dragon series, formerly known outside of Asia as the Yakuza series, is a franchise of primarily action-adventure and role-playing games. It was created by Toshihiro Nagoshi and SEGA in 2005. The protagonist in the first six games of the series was Kazuma Kiryu, and the last game with him as protagonist was released in 2016. After that, the story began anew with the release of Ryu ga Gotoku Online (2018), featuring new protagonist Ichiban Kasuga. Several spin-offs to the series include Ryu ga Gotoku Ishin! and Ryu ga Gotoku Kenzan!, historical adventures that use the characters of the Like a Dragon series in place of historical figures, and Yakuza: Dead Souls, an apocalyptic third-person zombie shooter.
The series features primarily a "beat 'em up" style of gameplay, with multiple new locations in each game to explore, although the events of the series mostly take place in Kamurocho, a fictional city in Tokyo's Red Light District. This latest entry in the franchise feels just like a classic Like a Dragon title, but one that has been modernized with improved visuals, lightning-fast load times, and of course, filled to the brim with great new content. In this entry, you follow Kiryu as he takes an emotional journey through the heart of Japan's seedy underworld. This means a great deal of violent combat and money-making, of course, but the world of Like a Dragon also has some fun to offer, too, with all kinds of recreational activities for Kiryu to engage in, ranging from singing karaoke and eating at restaurants to playing SEGA's classics in the arcades.
At its heart, Like a Dragon is a mature and serious franchise; however, it can at times be downright comedic. The series strikes a fine balance between being both brutal and bonkers. This makes the games difficult to define. Like a Dragon is often referred to as the "Japanese Grand Theft Auto" or even a spiritual successor to SEGA's Shenmue series. But both of those labels don't really do it justice. Instead, it's a mish-mash of so many systems and different mechanics—from RPG progression to rhythm-based mini-games—and it's also much more story-focused than Rockstar's Grand Theft Auto. It seamlessly weaves together different threads and influences, creating an amazingly distinctive gameplay experience.
The game is being developed by Ryu Ga Gotoku Studio, a video game developer headquartered in Tokyo, Japan, and a subsidiary of SEGA. According to studio head Masayoshi Yokoyama, the studio is not an independent company organization but rather a "production team" operating out of SEGA. Nevertheless, the studio's logo and name are widely recognized worldwide.
Storyline
Like a Dragon Gaiden stars Kiryu, the former chairman of the Tojo Clan and a legendary yakuza who has been absent from the spotlight ever since Yakuza 6 (2016), the end of which saw him faking his own death to protect his family.
The game is set shortly after the events of Yakuza 6. In the announcement trailer, we see Kiryu meditating on a sweltering summer's day in 2018, being admonished by a monk for not letting go of his family. After having faked his death at the end of the last game he majored in, Kiryu went into hiding, having taken up residence in a monastery that turns out to just be a front for the notorious Daidoji Family. A figure emerges from the shadows to give Kiryu one last job: escorting a certain woman, who remains nameless throughout. It's safe to assume that the identity of the unnamed woman is tied to the yakuza in some way, leading Kiryu to take on the criminal underworld once again. Kiryu, on the other hand, doesn't remain nameless: he's now referred to as Joryu by everyone around him, which his shadowy taskmaster refers to as his codename. The game kicks off with an assignment gone wrong and a stranger threatening to unveil Kiryu's true identity.
Regarding the size and scope of the game, Like A Dragon Gaiden will be smaller than mainline Like a Dragon games. It will also return to the action-adventure gameplay of the pre-Yakuza 7 games.
Essential characters in Like A Dragon Gaiden
Kazuma Kiryu: The former legendary yakuza who has erased his past and name. Forever cut off from his children who he left at an orphanage, Kiryu aimlessly fills the void in his heart by taking missions from the Daidoji Faction.
Kosei Shishido: The Watase Family's ace-in-the-hole. A capable lieutenant within the family, Shishido wields deadly weapons without any regard for his victims' lives.
Yuki Tsuruno: A yakuza sworn to the Watase Family. Tsuruno is a captain of the Watase Family and its second highest-ranking member. A bold and meticulous planner, he leads the group in the absence of its head with loyalty and tenacity.
Akame: A shadowy figure who knows the ins and outs of Sotenbori City. Akame is a jack-of-all-trades who is deeply acquainted with the underbelly of Sotenbori City thanks to her Akame Network, which spans across every nook and cranny of the city.
Homare Nishitani III: Third patriarch of the Kijin Clan, a direct subsidiary of the Omi Alliance. His dashing looks betray the madness swirling beneath. He loves nothing more than to put his life on the line in a fight to the death.
Kihei Hanawa: Leader of the Daidoji Faction. As a handler for the Daidoji Faction, Hanawa serves as the only point of contact between Kazuma Kiryu and the outside world. His interactions with Kiryu are strictly professional and lack any warmth. He shows no hesitancy in reprimanding the legendary yakuza.
Gameplay mechanics
After the move to turn-based combat in previous installments in the series, Like a Dragon Gaiden returns to the series' signature action brawler style. Like previous games, you'll be able to switch between different fighting styles in combat. This time, only two options are available: Yakuza and Agent.
Yakuza style is the more traditional option, focusing on heavy, aggressive attacks. This includes moves that stem from Kiryu's Brawler and Dragon of Dojima stances from Yakuza 0, along with brutal context-sensitive Heat Actions. You can also power up your attacks with the right trigger, which is great when surrounded by enemies.
Agent style looks like a new direction for the series' combat mechanics, blending high-speed attacks with James Bond–like gadgets. Kiryu will be able to use electrified wires to grab and throw enemies and pull distant objects from the environment to use as weapons. Kiryu can call upon drones to distract his enemies or even light a cigarette before tossing it over his shoulder to cause a huge explosion. Here are four special agent moves introduced in Like a Dragon Gaiden:
Hornet: summons a drone.
Spider: allows you to grab one enemy and whip them around with reckless abandon.
Firefly: drops a bomb wherever you're standing.
Serpent: allows you to rocket around the area to knock down and damage enemies like rocket boots.
The Like a Dragon series has always used a wide range of wacky side activities to spice up its action-focused crime story, and Like a Dragon Gaiden continues that tradition. So far, a few activities have been confirmed by SEGA, including karaoke, pocket circuit racing, and a cabaret club. The latest overview trailer also shows golf, pool, and classic arcade games as options.
The Colosseum is one of the several attractions on the Castle, a tanker just off the coast of Japan that functions as a playground for the most nefarious members of the underground. Combat modes available here include a "time attack," where you need to kill enemies within a specific time limit. Another mode requires you to kill 100 enemies to see the finish line. Kiryu will be able to form teams with a wide variety of colorful characters, including Chicken Man, who is a man wearing a chicken mask, or series favorite Goro Majima. 
The Castle is where the attractions mentioned earlier are available. These include the cabaret club, gambling, and a boutique. The cabaret club is exactly the same as it is in previous games. Kiryu can spend his down time getting to know the individual hostesses by chatting with them. He can gamble away his money or go and get dressed up at the fashion boutique. There are a handful of ways you can customize Kiryu's clothing, which boils down to the kind of suit he wears, including its color and texture, and various accessories. Outfits range from mostly shirtless (with Kiryu only wearing a blazer) to a garish pink suit with white shoes. Even the wetsuit from Yakuza 6 is available to wear, and several different kinds of suit combinations, with your selection being shown in a fashion show after.
Overall, there seems to be a decent number of things to do in Like a Dragon Gaiden, and first impressions are positive. The Castle is gorgeous and looks a bit like a bite-sized Sotenbori City with its plethora of neon signs and over-designed signage and its massive golden castle sitting smackdab in the middle. The game looks fun, and Kiryu's new agent style is an interesting addition that will help freshen up gameplay.
Like a Dragon Gaiden release date
Like a Dragon Gaiden: The Man Who Erased His Name will come out on November 9, 2023, for PS4, PS5, Xbox One, Xbox Series S|X, and Windows PC. It will also be coming to Xbox Game Pass on day one, so subscribers can enjoy the game at no extra cost. Don't forget that with the purchase of a Windows 11 PC from Acer, you can enjoy one month free of Xbox Game Pass.
Nitro 16 gaming laptop
AMD Ryzen™ 9 7940HS Octa-Core Processor (Up to 5.2GHz) 
NVIDIA® GeForce RTX 4070 GPU 
16.0" WQXGA (2560 x 1600) IPS display with NVIDIA G-SYNC™ & NVIDIA Advanced Optimus 
16 GB standard memory 
1 TB solid state drive 
Acer's Nitro line of gaming laptops have been receiving a bit of premium treatment in the last few years with the aid of high-end display options and hardware components. These laptops feature black, plastic cases with smooth matte surfaces. They also have RGB keyboard lighting and a few thin, colored stripes on the back of the case for added visual appeal. These laptops are machines that without costing a whole fortune have been configured with powerful AMD Ryzen™ or Intel Raptor™ or later CPU options and the latest NVIDIA RTX™ 4000 series video cards. The Nitro 16 AN16-41 featured here impresses with a generous number of I/O ports (three USB A ports and two USB C ports, one of which is USB 4) and the application of liquid metal on the CPU and GPU chips.
This laptop also combines the whopping performance of AMD's Ryzen™ 9 7940HS CPU with NVIDIA's latest-gen RTX™ 4070 GPU, meaning it will easily run modern games at ultra-high quality. The laptop features a high-resolution 16" screen that provides exceptional display quality and brightness. The Nitro 16 series of gaming laptops contain high-quality components designed to last. Click here to find out more.
Ashley is a technology writer who is interested in computers and software development. He is also a fintech researcher and is fascinated with emerging trends in DeFi, blockchain, and bitcoin. He has been writing, editing, and creating content for the ESL industry in Asia for eight years, with a special focus on interactive, digital learning.
Stay Up to Date
Get the latest news by subscribing to Acer Corner in Google News.