A Preview of Ghostrunner 2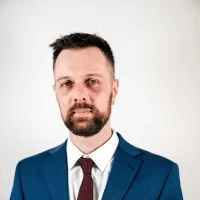 Welcome back! Today we have an absolute gem of a game in store for you, Ghostrunner 2. Cyberpunk ninjas, prepare to jump back into the futuristic fray in this post-apocalyptic hardcore first person perspective (FPP) katana slasher. Welcome to the techno-apocalypse! Jack is back in the sequel to One More Level's 2020 action-platform game Ghostrunner, and the human race needs him more than ever. Read on to discover all there is to know about this game, including storyline, gameplay and of course, the Ghostrunner 2 release date.
Ghostrunner 2 release date
First things first, let's address the question you've all been asking: When is Ghostrunner 2 coming out? October 26th 2023 is the scheduled release date for Playstation 5, Windows, and Xbox Series X/S. Can't wait that long? Pre-order to get your hands on a traditional katana pack, or upgrade to Brutal Edition to receive 48 hour early access.
Who's behind Ghostrunner 2?
It feels like it was only yesterday, but it has been nearly three years since the original Ghostrunner, a co-development from One More Level and Slipgate Ironworks was released. One More Level are still at the helm for the sequel, with Milan, Italy based 505 Games handling the publishing of the game. Based in Kraków, Poland, One More Level "strive to forge [their] passion for gaming into increasingly high quality games." Ghostrunner was widely praised, receiving Best Polish Games of 2020 award from Digital Dragons, as well as IGN nomination Action Game of the Year.
What's the story? 
Ghostrunner 2 picks up where the original finished, so let's quickly cover the story of Ghostrunner to get our bearings. After the Burst, a global catastrophe has devastated the planet, what remains of humanity inhabits Dharma Tower, a huge skyscraper structure. Jack, the Ghostrunner (you, the player) comes around with no memory and is tasked with rescuing the Architect, Adam's preserved consciousness. Adam, founder of Dharma Tower and creator of Ghostrunners, technologically enhanced superhuman peacekeepers and police, has been betrayed by his confidant Mara. Mara has become the Keymaster and killed most of the Ghostrunners.
Found in disrepair by a rebel group, Ghostrunner is tasked with defeating the evil Keymaster through combat, and by making use of Cybervoid systems, a digital network connecting Dharma Tower, and the source of the Architect's power. Ghostrunner can access the Cybervoid for repairs and power enhancement. This virtual realm must be mastered for the survival of humanity…In case you haven't played the original, we won't go any further into plot details, go check it out for yourself.
Ghostrunner 2, is set one year after the cataclysmic events of the original, humanity is rebuilding, getting back to business and feeling hopeful. But as ever, there are storm clouds on the horizon: a power vacuum has developed, and Jack must venture beyond the Dharma Tower to battle a violent AI cult intent on domination.
Ghostrunner 2 Gameplay mechanics 
As you can see from the gameplay above, speed, agility and sword slashing are notable features of Ghostrunner 2. Played from a first-person perspective, Jack must fight his way through tough, then tougher opponents and challenging bosses. Combat is king in Ghostrunner 2 and while the katana is Jack's go-to weapon, electrical shurikens (ninja stars) provide ranged combat ability, disrupt shields and can take out stronger baddies. And they can also be used to hit far-away switches!
Full of enhanced gameplay mechanics, multiple levels to explore, as well as new skills and abilities to defeat bosses, Ghostrunner 2 promises to excite. New skills include ultimate attacks for maximum devastation, as well as the ability to block projectiles (each block costs you stamina), and Shadow, a cloaking technique used to trick your foes. Enemies behave according to the skills you use against them, meaning every encounter offers a new challenge. Enemies aim at your last position, so utilize jumps, slides and dashes to stay alive. Featuring multiple combat approaches, interactive boss fights give you the freedom to choose how to reign supreme.
Featuring nonlinear levels and a completely rebuilt player progression system, no battle is quite the same. Adventure both horizontally and vertically to discover challenges and secrets around every corner. There are many new foes to fight, and improved versions of some of the old ones, Ghostrunner 2 gives the player freedom to choose how to defeat foes large and small. The motorbike is a cool addition to the game, increasing the speed and scope of combat. In some levels, Jack can access the motorbike, and continue fighting in larger, open world environments, while avoiding obstacles.
The interactive world of Ghostrunner 2 also includes exploding barrels, destructible walls, and neutral entities to chat with. Chat to discover the secrets of Dharma Tower by using the dialog system, which also allows Jack to interact with his pals while taking a break from missions at the central HQ base. Jump into Cybervoids for non-limited gaming, and remember to check out Ghostrunner 2 updates, including periodic community events, including speedrunning and creative challenges.
We hope you have enjoyed this glimpse into the cyberpunk slash fest that awaits in the techno-apocalypse of Ghostrunner 2. Be sure to visit Acer's Game Pass to discover all of your favorite games, past present and future. And don't forget, Ghostrunner 2 is slated for release on October 26th 2023 on Playstation 5, Windows, and Xbox Series X/S. To get the most out of the acrobatic, lighting-fast katana combat, and hi-speed bike races in Ghostrunner 2, you'll need a gaming laptop that can go the distance. Acer's Nitro 5 Gaming Laptop - AN515-58-78BT has got you covered with the combined power of a 12th Gen Intel ® Core™ i7 processor with its new performance hybrid architecture and NVIDIA ® GeForce RTX™ 30 Series GPUs. Picture perfect, and furiously fast, Nitro 5 is bristling with features to smash the competition and reign supreme.
Edmund is an English copywriter based in New Taipei City, Taiwan. He is a widely published writer and translator with two decades of experience in the field of bridging linguistic and cultural gaps between Chinese and English.
Stay Up to Date
Get the latest news by subscribing to Acer Corner in Google News.